Each year, Marina Dock Age honors two marinas (one small, less than 250 slips, and one large) with the Marina of the Year awards. Facilities from across the country complete detailed applications, competing in many different categories – business operations, renovations, advertising/marketing, community and industry involvement, special challenges and more.
Marina Dock Age will present additional awards in other categories, such as Facility Improvements, Advertising/Marketing, Environmental Responsibility and more. Awards will vary from year to year, depending on the qualified applicants. Marinas can win category awards each year, and former Marina of the Year winners are also eligible to win additional category awards every year.
This year's award deadline is October 1. The award winners will be honored at the Docks Expo.
Small Winner- Pikes Bay Marina, Bayfield, Wisconsin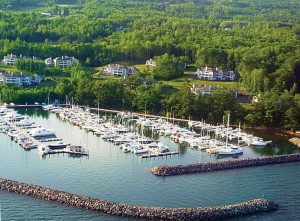 Large Winner– Westpoint Harbor, Redwood City, California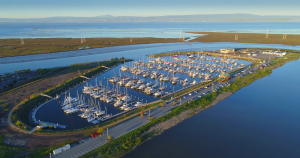 Innovative Business Award-Legendary Marina, Destin, Florida
Environmental Responsibility Award-Cedar Island Marina, Clinton, Connecticut
Hospitality Award-Lauderdale Marine Center, Fort Lauderdale, Florida
Building & Growing Award-Abbey Marina, Fontana, Wisconsin
For more information about the Marina of the Year applications or to download the application instructions, click here. It's never too early to start your application for next year. The next deadline will be early October 2019.