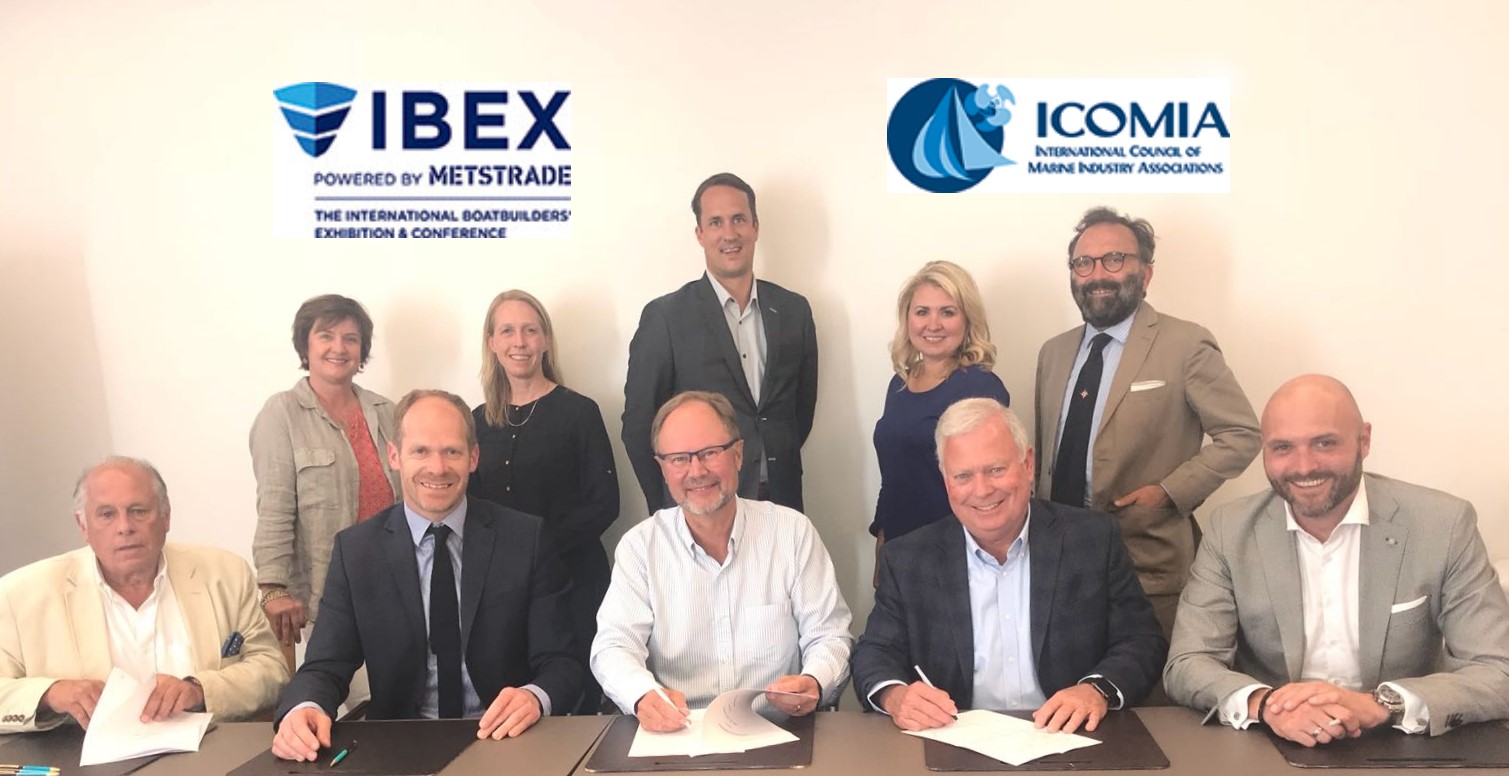 IBEX Expands with New Partner and More Education
Published on June 11, 2018
A collaboration agreement has been signed between the co-owners of the International Boat Builders Exhibition and Conference (IBEX) – the National Marine Manufacturers Association (NMMA) and RAI Amsterdam – and the International Council of Marine Industry Associations (ICOMIA). The goal of this partnership is to raise the international standing of IBEX by encouraging and facilitating increased participation by ICOMIA members as exhibitors, speakers and visitors.
IBEX is a showcase for boat-building and a forum where the marine industry can do business, share ideas, and accelerate product development. IBEX provides an education program including a technical seminar series and pre-conference workshops. This year's show will be October 2 to 4 at the Tampa Convention Center in Florida and include expanded educational offerings.
The IBEX Seminar Series includes 58 seminars in eight tracks dedicated to specific areas of interest in the boat manufacturing industry, such as Design & Engineering; Composite Methods & Materials; Onboard Systems; Marine Electrical Systems; Manufacturing Management Policy; Survey & Repair; and Boatyard & Marina Operations. Pre-conference Super Sessions will also be held, as well as Tech Talk Workshops at the Marina and Yard Pavilion Theater and the Tech Talk Theater. The event also includes 127,500 square feet of exhibitor space encompassing 675 exhibitors.
For more information on IBEX 2018, exhibiting companies, interactive exhibit hall floor plans, and more, please visit www.ibexshow.com. To register, click here.