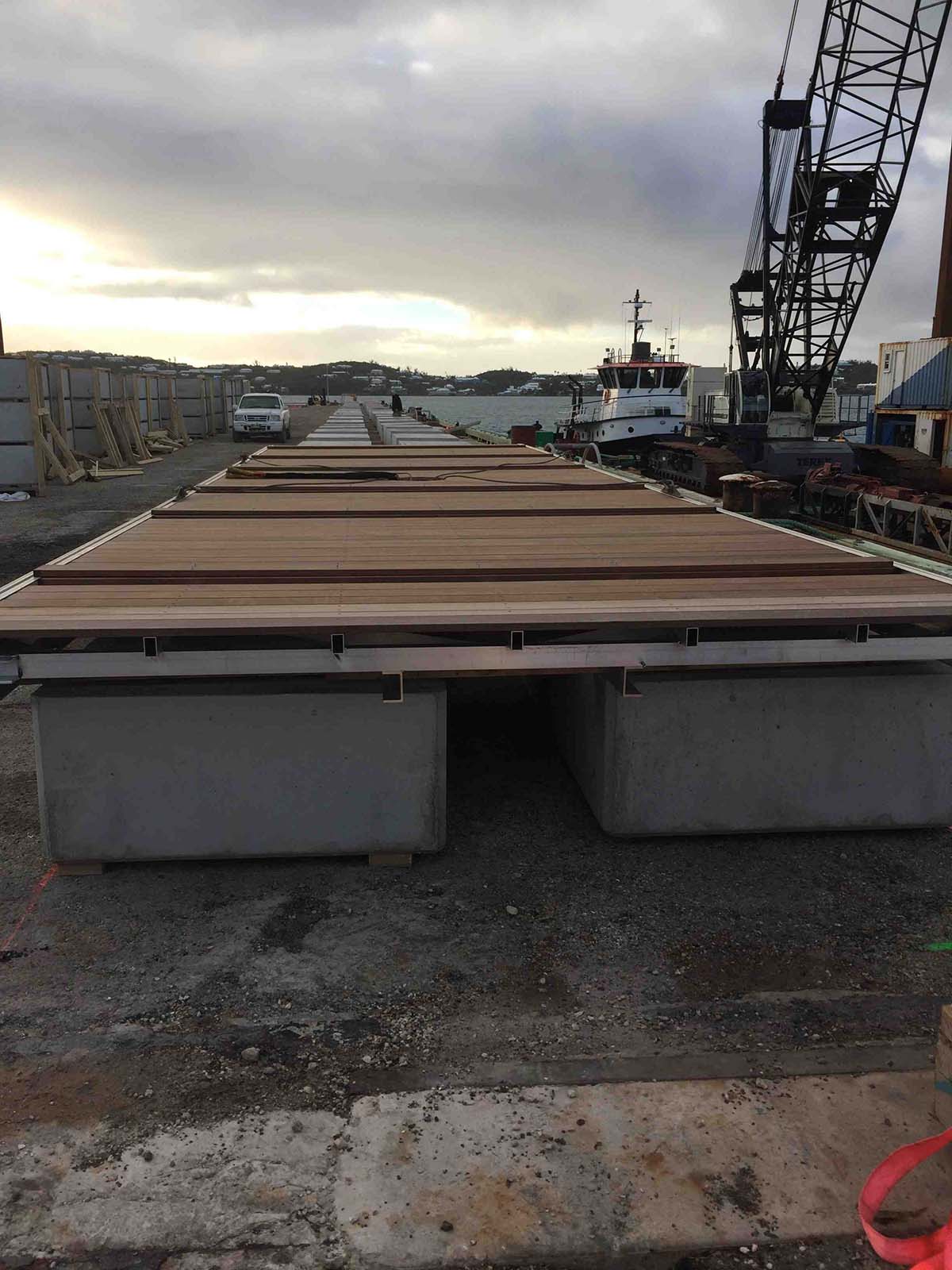 Twin Dolphin Marina Starts Docks Renovations
Published on January 19, 2018
Twin Dolphin Marina, located on the Manatee River in Bradenton, Florida, will soon start renovations on its entire east basin, replacing 144 old concrete and waler-style floating docks with floating aluminum docks manufactured by Marinetek. The new docks will include high-stability concrete floats and composite decking.
"Marinetek is also supplying a floating concrete, wave-attenuating dock for the east side of the marina, which has the worst exposure," said Bob Berry, Marinetek general manager. "The wave attenuating dock will have aluminum finger piers on the leeward side, and provide temporary transient dockage along the seaward side."
Pile-driving contractors Speeler and Associates of Largo, Florida, will remove the old docks followed by dredging of the basin by Gator Dredging of Clearwater. Speeler will then drive 20- and 24-inch steel piles to anchor the dock into the hard rock at the bottom of the basin. The installation of the new Marinetek docks should take place between January and March.
While the new dock configuration is similar to the old, there will be some changes to Twin Dolphin Marina. It will be increasing the slip sizes and adding larger slips up to 110 feet. All the new slips offer upgraded 30-, 50- and 100-amp electrical service, pumpout at the slip, potable water service, and a fire suppression system. The dock's cleats and bollards will handle loads up to 10-tons.
Once the docks are installed the marina will also be making renovations to some of its other amenities, according to Cynthia Belfatto Twin Dolphin Marina's manager. "The upgrades to our already beautiful facility are exciting. Our resort style luxury offerings combined with the award-winning dining at our on-site restaurant, PIER 22, is helping to elevate the downtown Bradenton area. We're thrilled by the positive impact we're able to bring to the community," Belfatto said.