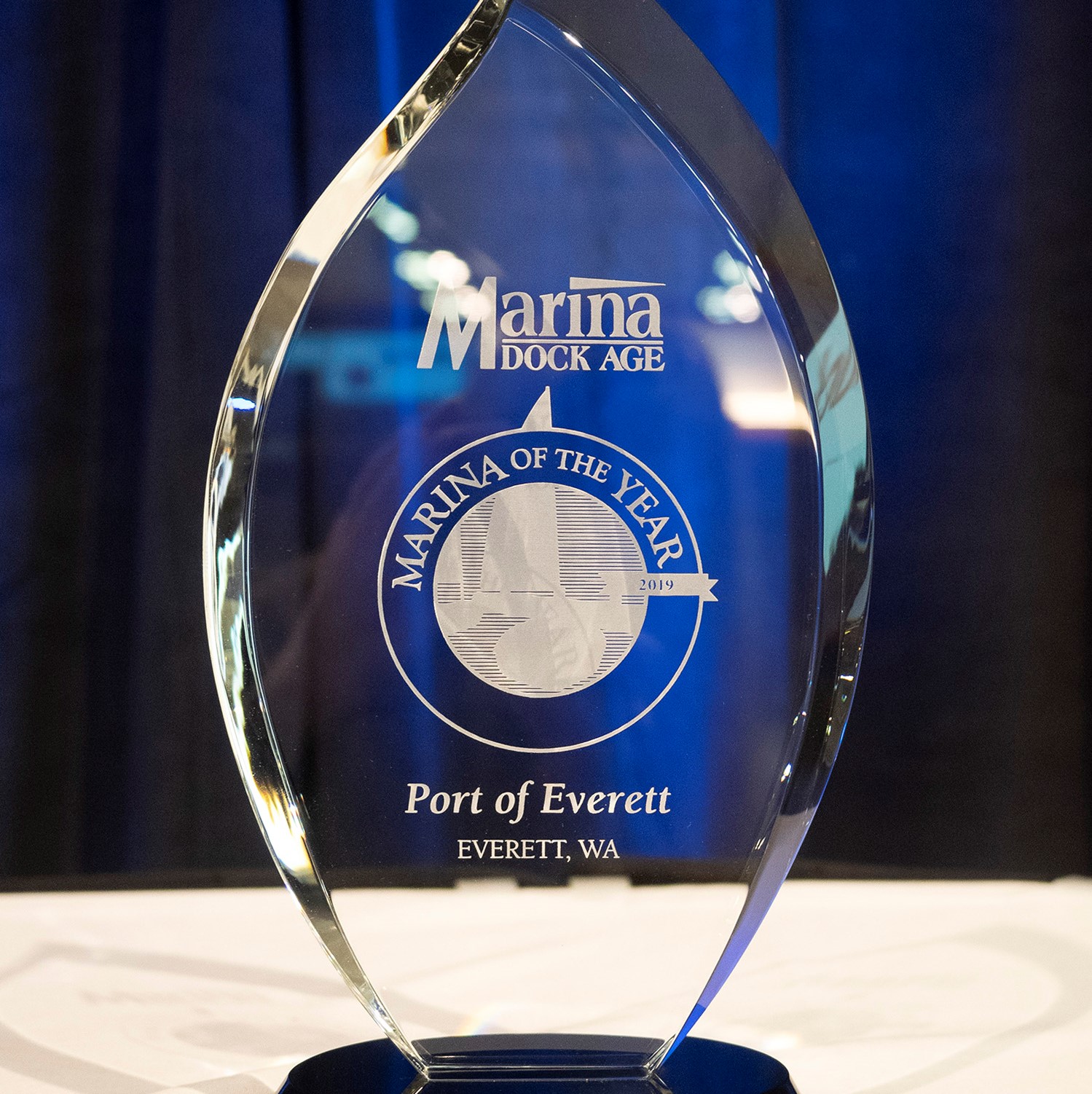 Congratulations 2019 Marina of the Year Winners
Published on January 15, 2020
Each year Marina Dock Age magazine honors two marinas (one large – more than 250 slips – and one small) with the Marina of the Year award. Facilities are judged on many categories, including business operations, facility improvements, environmental responsibility, industry involvement and more. Smaller awards are also given in different categories. For more pictures from the awards ceremony at The Docks Expo, see page 29.
Small Winner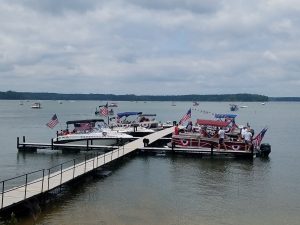 Plum Branch Yacht Club, operates on a U.S. Army Corps of Engineers lake with 147 wet slips, dry storage for 35 boats and 42 boat storage sheds. The marina became a concessionaire in 1996, when Dr. George Selfridge and Bea McClain were awarded a 20-year lease. The facility has grown for 23 years. Plum Branch Yacht Club was the first inland Clean Marina in South Carolina. In a small rural area, the marina stands tall in the community as an active employer and political champion for marine industry rights. It also supports continuing education for its employees and participates in state training programs.
Large Winner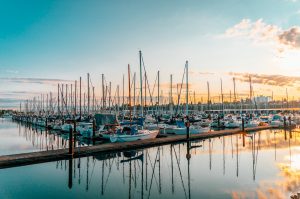 The Port of Everett is the largest public marina on the West Coast, accommodating 2,300 boats. The port also operates a full-service boatyard with 35-ton and 75-ton travel lifts, a 13-lane boat launch (the largest in the state), fuel dock and other boater amenities. A 65-acre mixed-use waterfront development surrounds the port and solidifies its place as a destination waterfront. In the last 10 years, the port has invested $35 million into the marina. As a big piece of local tourism, the natural deep-water port features a variety of public access and recreational opportunities to support residents and visitors.
For more information on how to apply for the 2020 awards, visit www.marinadockage.com/marina-of-the-year/.