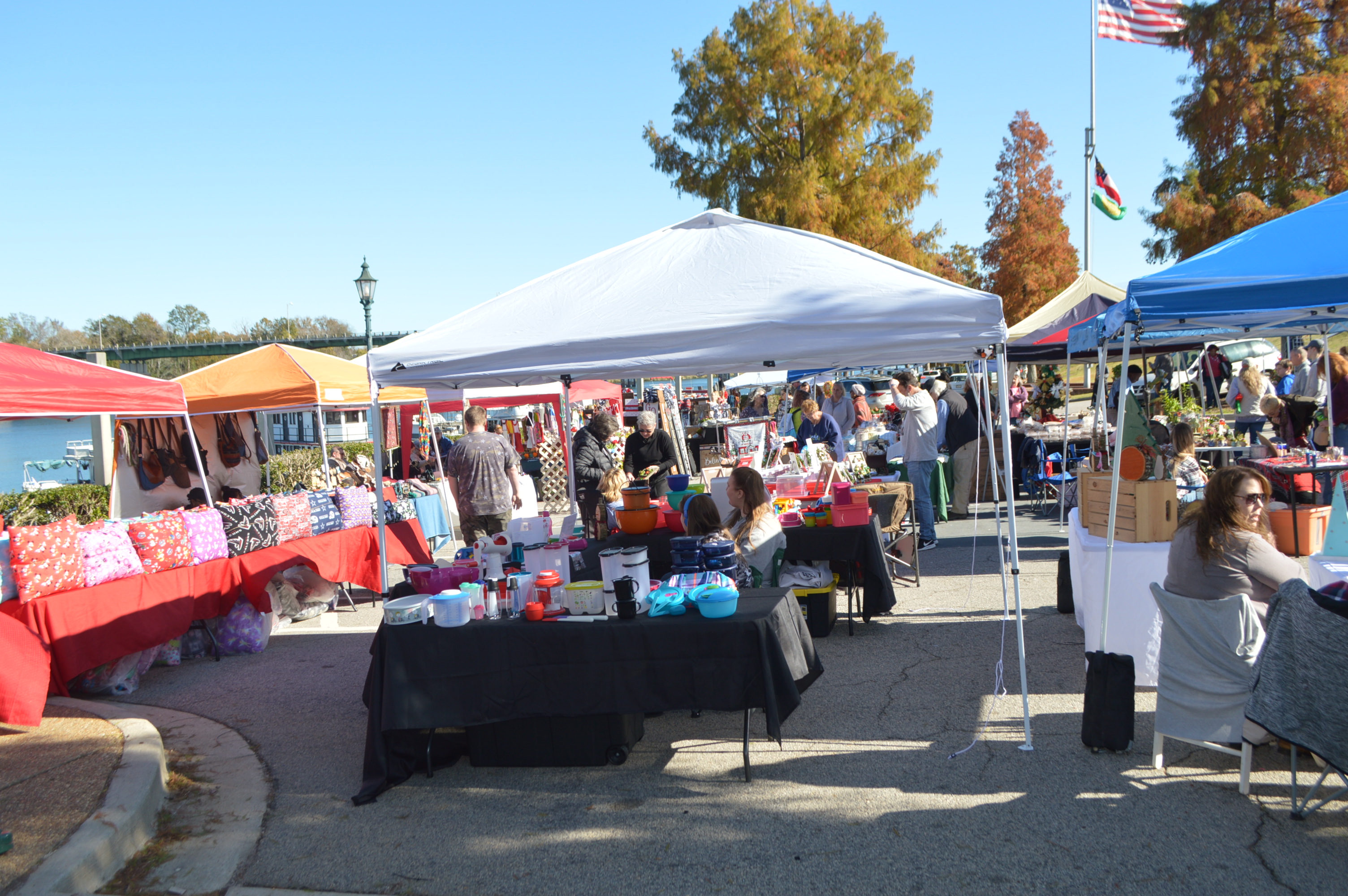 5th Street Marina Hosts "Holiday Market on the River"
Published on December 13, 2019
Holiday shoppers in Augusta can enjoy a day on the river while checking off their Christmas lists at the 5th Street Marina's weekly market. Each Sunday in November and December the marina hosts "Holiday Market on the River" from noon to 4 p.m.
"This is our way to get people to know the city of Augusta has a marina and we have a gift shop," marina owner Beth Christian said.
5th Street Marina is located along the Riverwalk in downtown Augusta, Georgia. In addition to dock slips, the marina offers fuel pumps; indoor and outdoor boat storage; canoe, kayak and PWC rentals; boat launch and haul-out of the Savannah River; and Airbnb rentals. The marina also serves as a departure location for the Patriot Riverboat Tours of the Savannah River.
Although the marina has been downtown since the 1980s, Christian said the market is bringing in local customers who say they didn't know the marina was there. People are also coming from locations about an hour away, such as Lexington and Columbia, South Carolina.
Christian and her husband Francis are in the third year of their lease on the marina. "We plan on keeping it as long as we can," she said.
The first year they offered the holiday market, Christian said someone else organized it and there wasn't much marketing. This year, Christian took on the event planning herself and started promoting the market in August to get vendors signed up before their calendars got filled with other holiday events. She sent several press releases to the local media and used social media to help get the word out.
"It grew tremendously this year," Christian said. The first year there were three or four vendors each week, but her extra marketing efforts paid off with about 30 vendors now each week.
The vendors sell a variety of arts and crafts including handmade soaps, candles, paintings, wood carvings, ornaments and signs, jewelry, clothing, make-up and beauty products, clocks and furniture.
The marina charges $10 per vendor space. "I'm not in this to make money," Christian said. "I'm trying to get exposure. We want people to come outside and enjoy a pretty day on the river."
When planning the market schedule, Christian didn't want to compete with a fruit market held each Saturday. Having the market on Sunday also gives locals something to do that day, since many of the other shops and restaurants are closed.
The marina has a small staff, so Christian enlisted a couple of volunteers to help on market days. Her niece operates a food truck on-site each weekend. "It's the only place to eat right on the water," Christian said.
Santa makes an appearance every other weekend along with the marina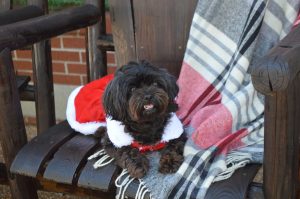 mascot, Nosey Rosie the River Dog, Christian's Peekapoo dog that enjoys visiting with all the marina guests. "People notice if she's not around and ask about her," Christian said.
With all the extra vendors this year, Christian said the market is taking up most of the marina's parking area. Additional parking is available on neighboring streets, but Christian hopes to have a solution to the limited parking space by next year's market.
The holiday market has been so successful this year that Christian is thinking of offering another market in the spring.