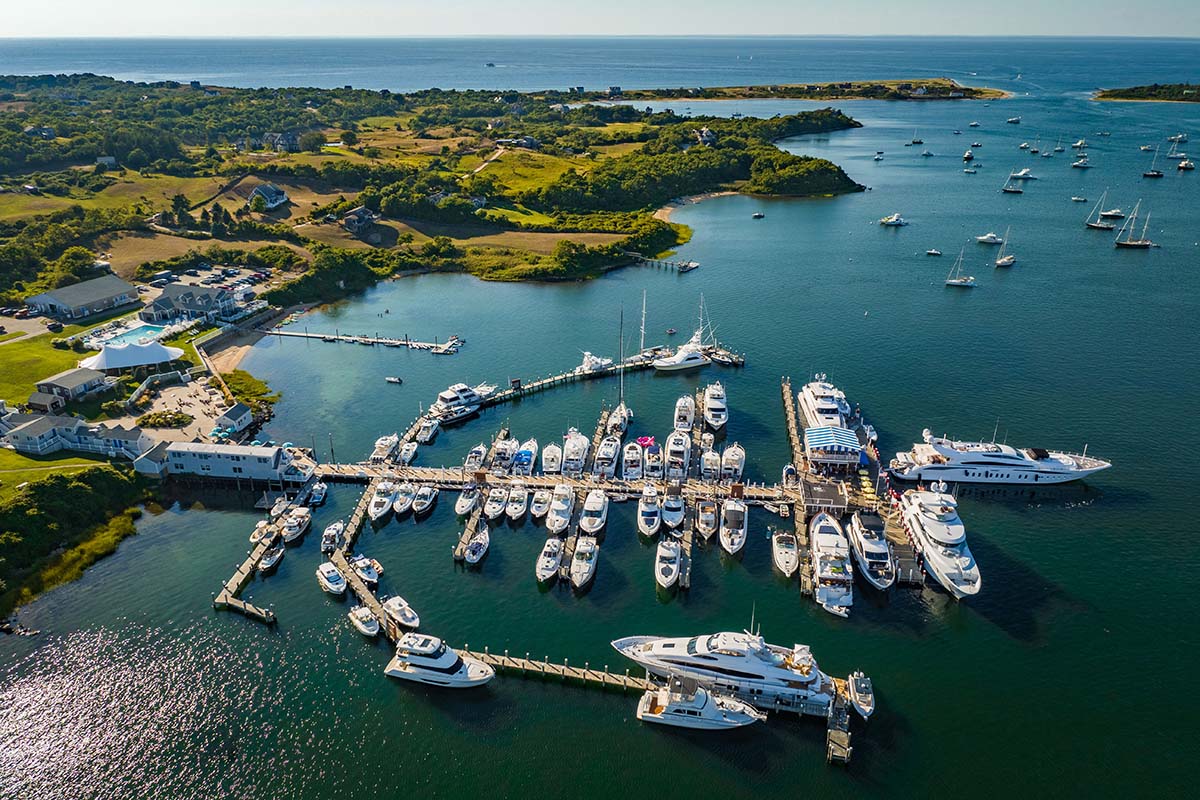 Adding Value and Increasing Revenue Requires Research and Knowing the Customer Base
Published on November 9, 2023
In any industry, business models will change with time, and also due to outside influences such as labor shortages, pressure from industry regulations, or environmental concerns. Of course, any industry's biggest changes can often be based on the wants and needs of the industry's core customer base.
With the boating industry constantly evolving, marinas are often seeking ways to diversify their offerings in order to cater to a wider range of clientele. Although the idea is not new, many marinas are discovering the financial benefits of adding a revenue-generating business, or profit center, to their existing offerings.
Essentially a business within a business, profit centers are stand-alone methods of generating additional income. Profit centers can be created by adding a new in-house or on-premise revenue source, or by leasing space to a separate business that provides a service to marina customers.
Whether or not they were identified as profit centers in the past, many of the marina-themed profit center ideas have been in use for years. Examples include fuel docks, storage facilities, boat rentals and sales, restaurants, retail shops, and repair services.
However, as the industry expands to accommodate the flood of new interest in the boating lifestyle, it also becomes increasingly difficult for any marine business to stand out from the competition.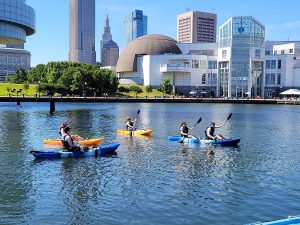 For boaters, their basic needs–space, power, and water–have remained largely unchanged for some time. By offering their customers something new or different, marinas can generate extra visibility or traffic – especially when nothing like it exists in the area or the offering is in high demand.
Through a variety of different strategies, many marinas are using new and innovative ideas to add value for customers and monetize new product or service offerings, which can increase the marina's bottom line.
Exploration and Adventure
With two locations on Lake Erie's southern shore, Oasis Marinas Adventures has added kayak and paddleboard rentals to two locations, which gives their customers more ways to explore and enjoy the surrounding environment.
In the heart of Cleveland, North Coast Harbor offers its clients stunning views of the lake and city skyline. Whether it's a solo adventure or a group outing, Oasis Marinas Adventures has everything visitors need to experience the harbor in a new and exciting way.
"We're thrilled to be offering kayak and paddleboard rentals at North Coast Harbor," said Nate Moyer, vice president at Oasis Marinas. "It's a great way to get out on the water and experience Cleveland from a different perspective."
Oasis Adventures also offers paddleboard and kayak rentals at their location at Black River Wharf in Lorain, Ohio. With rentals available from Memorial Day through Labor Day, Oasis Adventures said they are busy enough to require reservations, but walk-ins are welcome.
Thinking Outside the Box
Equipment rentals and marine supply or convenience stores can be lucrative additions to any property, but they are not uncommon and today's marine facilities are working to find additional services that make them more than just a wet or dry storage center for boats.
Although their Rhode Island location alone makes them a valuable resource, Champlin's Marina has not survived and thrived on Block Island for over 120 years by embracing the status quo.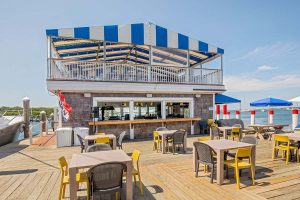 "Champlin's Marina has been a full-service marina since the 1950s. When TPG Hotels & Resorts bought the property in 2021, we recognized the opportunity to become the only full-service resort on the island," said Elizabeth Connor, general manager of Champlin's Marina & Resort.
Champlin's is now a full-service resort with beautiful accommodations, food and beverage outlets, an activities program, a pool, and a complimentary shuttle service. "We recently enhanced our guest experience further by revamping the marina, updating our dining experiences, installing a new heated pool and pool deck, and more," continued Connor. "Our guests have already been loving the enhancements, and we look forward to helping more travelers make lifelong memories on Block Island."
Research the Options
As with any changes to a core business model, adding profit centers should involve research and testing before any major disruption or commitment takes place.
For Patrick Cox, co-owner of State Park Marina in Branson, Missouri, there is always the danger of spreading resources too thin and losing focus on the services that pay the bills.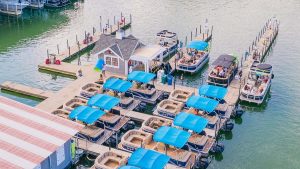 "New profit centers and avenues for growth tend to reveal themselves over time. For me, it starts with determining your position in the market and identifying your primary customer," said Cox. "Most marina properties can't be all things to all people. A little bit of everything usually does not amount to much of anything, including profit." Marinas and marine businesses that offer slips and storage are dependent on a physical presence on prime waterfront real estate, so any plan to add value for the customer and profit for the company can face limitations created by the boundaries around their existing space or by the location's supply of critical resources, such as electricity and fresh water.
"In general, the scarcity of marina land or water space should determine your best and highest use," said Cox. "For example, I recently declined an opportunity to expand food and beverage services at one of our marinas because the car parking required to support the additional outside public customers would have negatively impacted the slip holders' experience. In this case, my primary customer at that location is a slip holder who greatly values privacy and convenience."
This does not mean that plans to add a profit center should be shelved, only that research is an important component of the plan, and understanding customer use and traffic patterns can quickly determine a profit center's potential success or failure.
"The key is knowing the visitation patterns of your area and targeting your appeal to people that are 'in town'," said Cox. "Having good foot traffic on weekends, which is typical at most marinas, is not enough to fuel growth and success in boat rental and retail. You need folks that are staying during the week in your area."
It can be challenging to come up with useful possibilities that meet customer demand, but out-of-the-box thinking can sometimes lead to the most successful ideas.
Beginning this season, Champlin's marina guests had the opportunity to book the resort's brand-new Catch-and-Cook Package, which includes all the tools needed to prepare and cook their own fresh catch.
Guests receive access to a grill, lemons and seasonings, and all of the tools needed to prepare and serve their catch for dinner such as filet knives, steamers, a cedar plank, mallets, and even a platter.
Some of the most important keys to success in any industry are growth and diversification and marina profit centers are great ways to accomplish both. By offering additional products and services to customers through profit centers, marinas can increase revenue, build customer loyalty, and improve their overall bottom line.