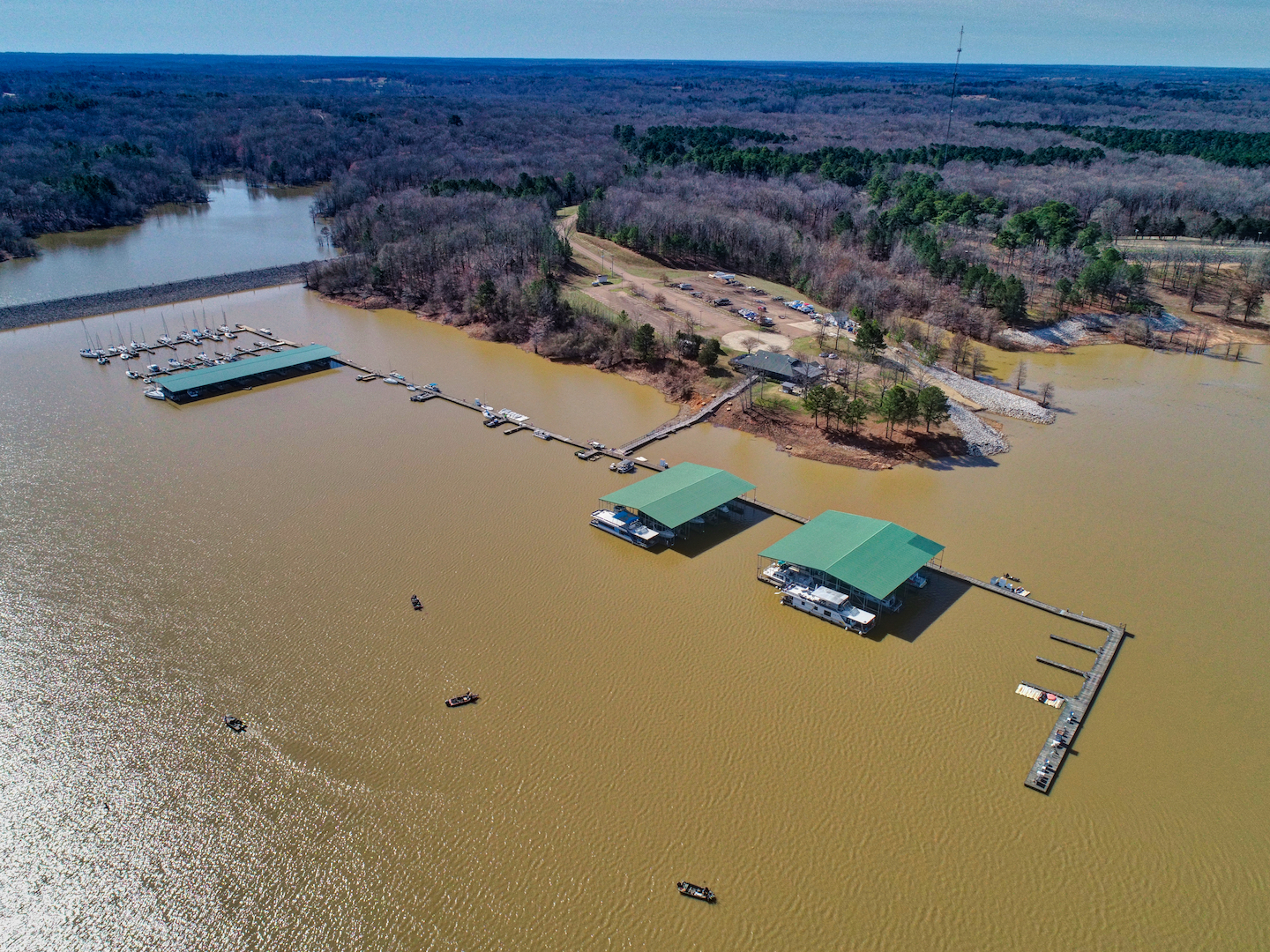 Airlines Maintenance Services, Inc. Sells Sardis Lake Marina
Published on February 24, 2021
When Airline Maintenance Services, Inc. bought its first marina in 2015, it had a five-year plan to upgrade the property and create an income-producing business that would be attractive to a future investor.
At the time, Sardis Lake Marina in Sardis, Mississippi, did not show a positive cash flow, but AMS President Corey Gillard said the purchase price was attractive, and they realized the upside potential. "It was a good size and price point for our first venture into the marina business."
As AMS was seeking to diversify its operations, they wanted to maintain the core competencies of service and customer support. While it may seem unusual that an airline maintenance company would enter the marina business, Gillard said many of the services AMS provides for an aviation Fixed Based Operator (FBO) are also needed at marinas.
"We fuel, provide storage, maintenance and pilot supplies at an FBO, and a marina serves the same operations for boats," he said. "We felt confident that we could bring the same level of service to the marina as we knew we were able to provide in aviation." Sardis Lake is near the company's operations in Tupelo, so the marina's location was a good fit logistically as well.
Sign up for the Marina Dock Age newsletter.
Our newsletter delivers the latest news straight to your inbox including breaking news, our exclusive content covering the marina and boatyard industry, new products, and much more.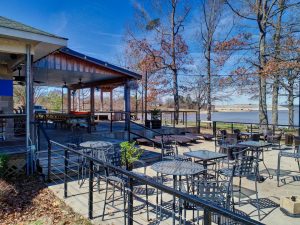 The marina is located on Mississippi's largest lake and is 15 miles from Oxford and less than an hour drive from Memphis. It is the only marina on the lake and offers dockage, on-water fueling, boat rentals, a ship's store, and a water-accessible restaurant.
AMS's initial upgrades included re-arranging the office space to incorporate a private office for the general manager and a tenant lounge. AMS wanted to upgrade the quality of food service available at the marina, so they expanded the kitchen and dining area and installed all-new commercial kitchen equipment. "We strongly felt that food service was required to grow the property," said Gillard.
The restaurant, Rafters on the Water, is operated by a local restaurant group and serves pub fare food with live entertainment on weekends. With two successful operating seasons, the restaurant helped boost traffic and rental inquiries at the marina.
During their second year of ownership, AMS installed 32 new slips and over time made repairs and upgrades to the existing slips and walkways. The marina includes space for about 200 vessels in covered and uncovered slips. A pre-approved expansion plan will allow the marina to increase capacity to about 400 vessels.
Other facility improvements included installing 100 percent stainless steel anchor lines, overhauling the fuel system, adding two new fuel dispensers, and providing a fuel attendant to take payments dockside. AMS also added rental boats and increased the fleet size each year. The marina fostered a non-profit sailing school for youth and sponsored events such as an annual regatta and a July 4th firework display.
All the improvements led to an increase in tenants and demand for slips, which allowed AMS to increase slip rents, fuel sales and boat rentals. "By investing in the property, we created value to our tenants," Gillard said. "We created value by taking a hard asset with negative cash flow to a cash flow-positive property that has value to an investor."
Although the improvements were paying off and the marina was more profitable then when AMS bought it, the time came when it was necessary to invest more in the property or stick to their original five-year plan and sell the marina.
"We had our best year to date in 2020, and I feel good knowing that the new owner is set up with a strong income-producing property that provides quality services to its tenants and users with a strong demand for continued growth," Gillard said.
Simply Marinas represented the buyer and the seller in the 2015 transaction and again with the listing and sale in 2020. Simply Marinas National Director George Ash said AMS was the first buyer they presented the firm to in 2015, and they made an offer before the property went on the market. Simply Marinas Owner and Broker Michelle Ash said they received numerous offers when marketing the property in 2020. The buyer submitted a cash offer andthe sale closed on November 19, 2020.
The new owner, who wished to remain un-named for this article, said the marina was priced right with a good cap rate of 10 percent, and he appreciated that the property was corporate-owned, had clear books and bank statements, and cooperative owners. The pre-approved expansion plan and a demand for slip rentals will allow him to increase slip capacity, and he plans to add more rental boats and expand the restaurant.