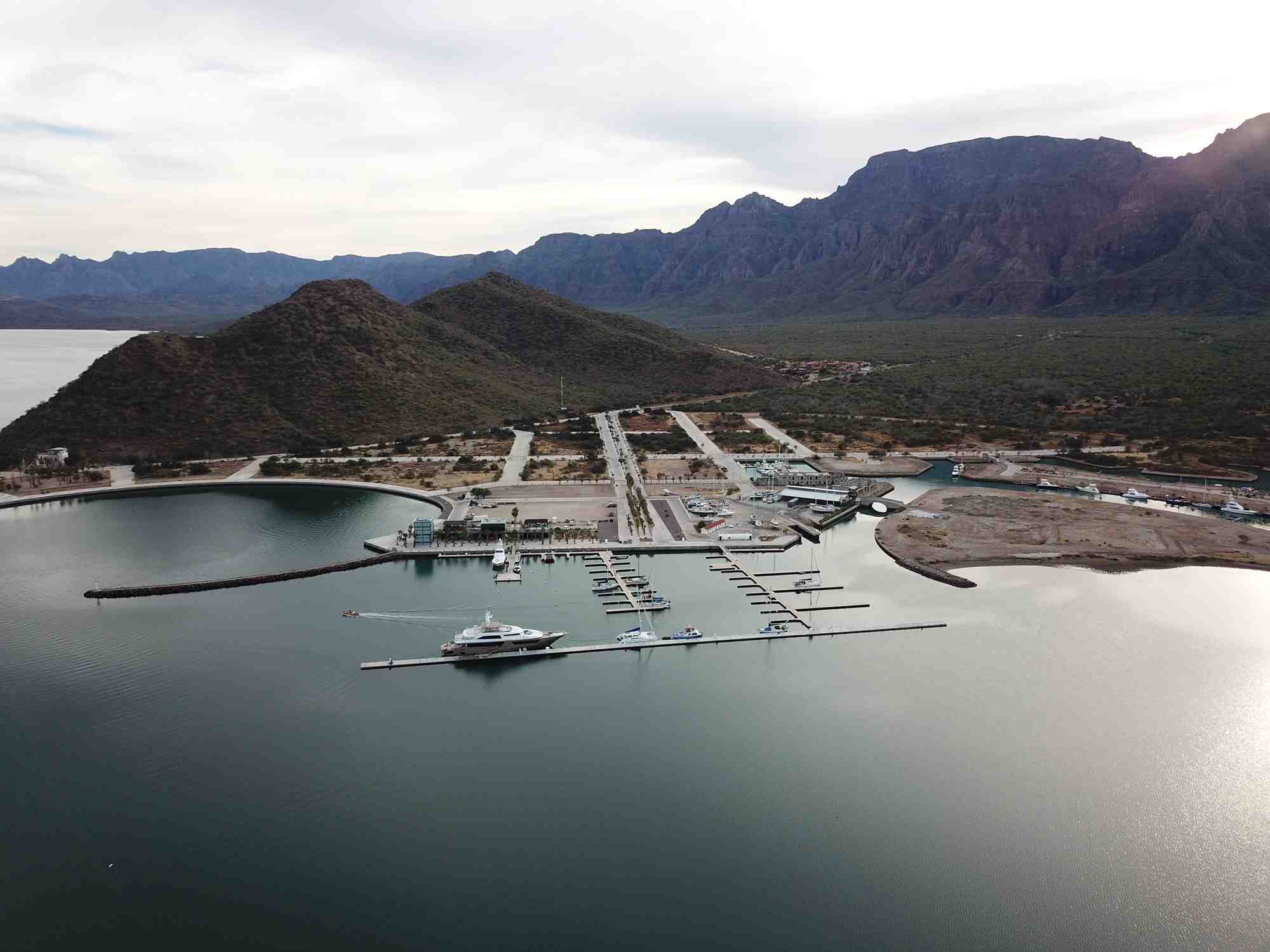 Baja California Marina Builds More and Larger Slips
Published on April 2, 2018
Two family-owned businesses, Inmobiliaria JEP and Hamann Companies, bought Marina Puerto Escondido (Hidden Port) from the Mexican government in 2016. At that time, it was a small marina with a fuel dock and room for only eight boats up to 80 feet long. Thanks to the significant improvements made by the owners beginning in 2017, the marina now offers more than 80 slips for large yachts with drafts of 12 feet or more.
The marina is located in Loreto, Baja California, Mexico. The new owners first dredged the shallow canal that came into the marina's main bay, allowing large yacht owners to take advantage of the natural hurricane protection that the marina offers. During hurricane season, an almost 360-degree land shield protects travelers at the marina against local storms.
The slips are state-of-the-art, aluminum frame floating docks with PVC floats and PVC decking, according to Enrique Salcedo, the marina's general manager. "We also have a 72-foot long concrete floating breakwater as part of the docks." The aluminum docks were designed and manufactured in Canada and installed at the marina by PORALU. The concrete floating breakwater was designed and manufactured in Ireland by ICMS, which also installed them.
Marina Puerto Escondido can now accommodate megayachts all the way up to 150 to 200 feet, with power pedestals fitted with 50 amps, 100 amps and/or three-phase service.
Sign up for the Marina Dock Age newsletter.
Our newsletter delivers the latest news straight to your inbox including breaking news, our exclusive content covering the marina and boatyard industry, new products, and much more.
The marina also has a fuel station for vehicles and boats with both gasoline and diesel fuel, free pumpout at the fuel dock and amenities such as concierge services, a rooftop pool, a supermarket and a restaurant.
"We are planning to grow the dry storage area to accommodate more boats, and we are looking to add one or more restaurants," Salcedo said.