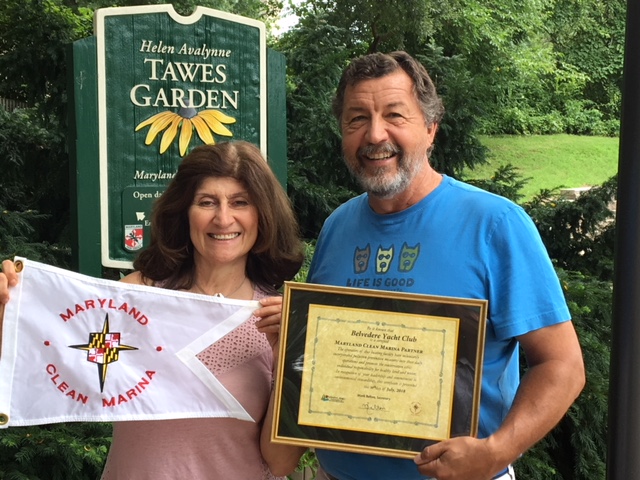 Belvedere Yacht Club Receives Maryland Clean Marina Designation
Published on September 17, 2018
Belvedere Yacht Club in Arnold, Maryland, has met the criteria to be designated a Maryland Clean Marina, joining 150 other marinas and partners in the state that have achieved the Clean Marina designation.
"It is inspiring to see the dedication and passion these boatyard and marina operators and owners bring to achieving and maintaining this 'green' certification," Program Manager Donna Morrow said.
The Maryland Department of Natural Resources evaluates participating marinas or yacht clubs on areas such emergency preparedness, stormwater management and waste containment and disposal. To pass, a marina must score between 75 and 85 percent in each area of the checklist by implementing best practices from the Maryland Clean Marina Guidebook.
Belvedere went beyond the checklist by also ending the use of Styrofoam cups and disposable containers at its clubhouse and incorporating solid waste recycling. In addition, the club maintains a spill response kit and developed Clean Marina guidance for all its boaters.