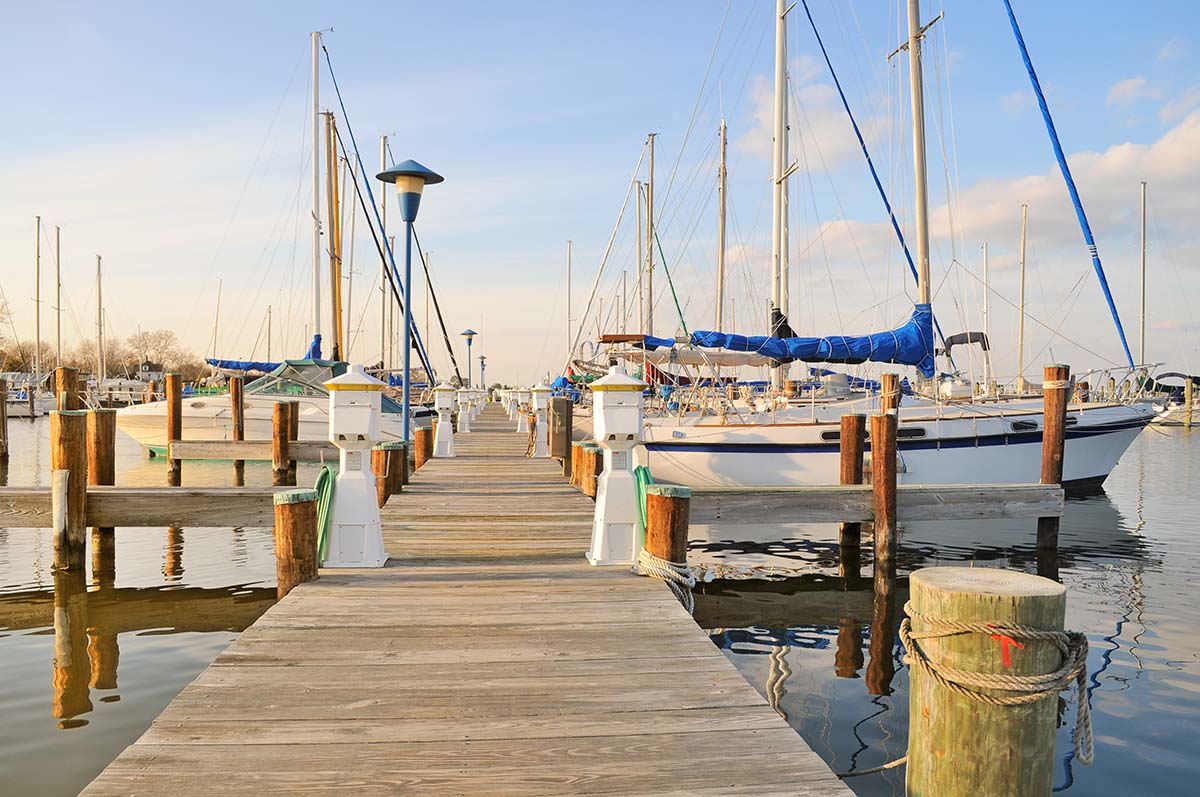 Best Practices to Boost Operations and Security
Published on March 28, 2023
Marina management software has become a cornerstone tool for marina businesses, helping owners and operators run their properties with ease and efficiency. With a full range of features, these platforms bring critical operational data into a singular view and support everything from enhanced cybersecurity to increased revenue. But just like any technology or tool, marina management solutions are only as effective as their implementation.  Marina owners and operators should arm themselves with simple best practices to get the most from their technology.
Take Advantage of Security Features
A report from IBM found that the average cost of a data breach in the hospitality industry was $2.94 million. As digital tools and services continue to rise, so does the rate of cybercrime. Businesses have a responsibility to their customers to keep strong security practices regarding data.
Marina management systems come with a host of security features to help keep data safe and secure. Using them is a simple, low-effort way to add protection to one of a marina's most valuable assets. While features vary from vendor to vendor, common security features include two-factor authentication, single sign-on, and flexible security profiles.
Two-factor authentication is standard in most apps and email services these days. When an employee logs in, a one-time use code is sent to a secondary device or email address and must be provided to log in. Single sign-on allows users to access multiple services with one set of credentials instead of having users remember a different password for each software. This reduces the number of places a hacker can infiltrate a network and encourages users to set stronger passwords since they only have one to remember. Flexible security profiles are important because they let managers set access according to employment position, only giving access to data where needed.
Sign up for the Marina Dock Age newsletter.
Our newsletter delivers the latest news straight to your inbox including breaking news, our exclusive content covering the marina and boatyard industry, new products, and much more.
For example, a part-time cashier needs to access the point-of-sale system, but they don't need to poke around in the scheduling software.
But the most important defense to keep in mind is a knowledgeable staff. Ongoing security education and thorough security practices are essential to keeping staff aware of threats and basic steps they can take to keep data safe.
Centralize Data and Operations
Marina owners know that to keep operations running smoothly, they need to understand what's happening everywhere, not just in one department. This same school of thought also applies to digital operations. A marina management system is designed to act as the central hub of operations. It needs to integrate with all other software, like accounting and fueling, to maximize functionality. For those in the purchasing phase for a marina management system, research a vendor's integration partnerships to ensure the software already acquired is covered. Otherwise, data will have to be manually imported.
The reason it is important to have as many parts of a marina business connected as possible isn't just for ease of use. Most management platforms also have robust reporting features; some even use analytical business intelligence. These features take data from across operations and can display it in a compiled manner to give a granular look at operations and cross-compare services to find patterns and trends that can help owners and operators plan and improve business.
For example, it is possible to pull restaurant orders or equipment rental history and cross-reference this information with reservations to see what items are most popular at what times. Discounts or promotions can then be used on these items to boost sales or reservations. The data can even be used to help plan necessary maintenance by identifying high and low periods of reservations and planning accordingly.
Make Use of Contactless Features
Contactless technology found its stride during COVID-19, and guest demand for these services continues to grow. While in-person service should continue to be offered to guests who prefer it, there is something to be said for allowing boaters the convenience of sliding into their slip and jumpstarting their vacation without the hassle of waiting in line.
Check-in, payment, and reservation are the most common services for contactless, but not the only ones. Guest communication through an integrated messaging service consolidates conversations for employees and allows guests to reach out at their convenience without leaving the comfort of their space. On top of providing guests with more control over their experience, contactless services can also lighten the load on staff to give them more time to attend to other tasks and customers.
Automate Wherever Possible
Managing a business means keeping track of a lot of different parts. As operations grow in size and complexity, it gets easier for important tasks to fall through the cracks. Automation features in marina management systems help ease some of the workloads by handling repetitive tasks such as reporting, dynamic pricing, standardized guest messaging, and even services like housekeeping.
When a management system is fully integrated with all aspects of the business, reports can easily be collected and collated for simple, centralized reporting. Using a dynamic pricing feature, slip prices can be automatically adjusted to fit changes in competitor pricing or demand according to rules put in place by management.
With marketing features, standard messages like reservation reminders, guest surveys, and other email sequences can be tied directly to reservation operations and be sent out on a preset schedule when a guest makes a booking. Task automation lets managers assign tasks to staff, who receive them on their smart devices and can check them off as they are completed without return trips to the office. This lets managers keep an eye on real-time progress and allows staff to carry on with their work.
Marina management platforms are versatile tools that can help marina owners streamline their operations, reduce costs, and improve their overall efficiency. But to take full advantage of this technology, it is important to know what everything does and what it needs to operate. That's why investing in a system that provides a thorough onboarding program, rich training resources like webinars and courses, along with 24/7 customer service is essential.
Adelle Rodriguez is senior director of marketing at RMS North America. She can be reached at aro@rmscloud.com