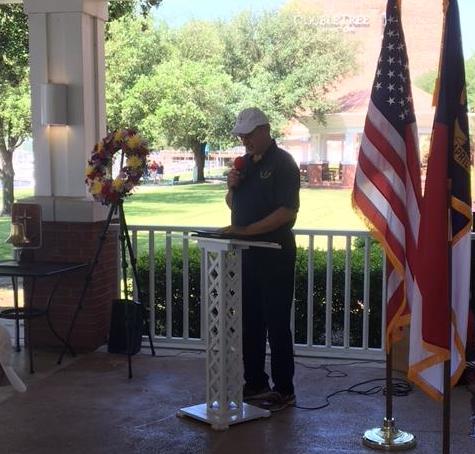 Blessing of the Fleet to be Held at New Bern Grand Marina
Published on May 6, 2019
The New Bern Yacht Club (NBYC) will hold the Annual Blessing of the Fleet on May 11, 10:30 a.m., at the New Bern Grand Marina. The ceremony is being co-sponsored by NBYC and the New Bern Grand Marina Yacht Club (NBGMYC). Mariners with all types and sizes of boats are encouraged to participate.
"The Blessing of the Fleet is a centuries-old tradition thought to have originated in Europe, where it was common practice to bless boats and crews to ensure safe passage and a bountiful season," said Karl Lichty, NBYC event chairman. "Here we not only honor this tradition with the blessing ceremony, but participating boats will also be individually blessed by local clergy."
Millissa True, NBGMYC on-site consultant, added, "The New Bern Grand Marina is proud to support this celebration for our local marine community, especially after the difficulties experienced by the community since Hurricane Florence. We are very pleased to offer participating boats free dockage on the day of the blessing plus discounted overnight slip fees. We encourage early registration to ensure available dock space."
Following the traditional ceremony an Honor Boat will depart the marina, accompanied by a New Bern fire boat, to place a wreath on the Neuse River in remembrance of fallen mariners. Participants are invited to attend a luncheon starting at noon at Captain Ratty's restaurant on Middle Street. The U.S. Coast Guard Auxiliary will offer free boat safety inspections before and after the ceremony.
Pre-registration is required by May 6 for dock and lunch reservations. To register contact Karl Lichty, NBYC, karlkorker@yahoo.com or (805) 451-8984. For overnight slip reservations, contact Jeremy McConnell, the dock master at the Grand Marina at (252) 638-0318. All boats to be blessed should be at the marina by 9:30 a.m. on May 11. Day dock assistance begins at 8:00 a.m.