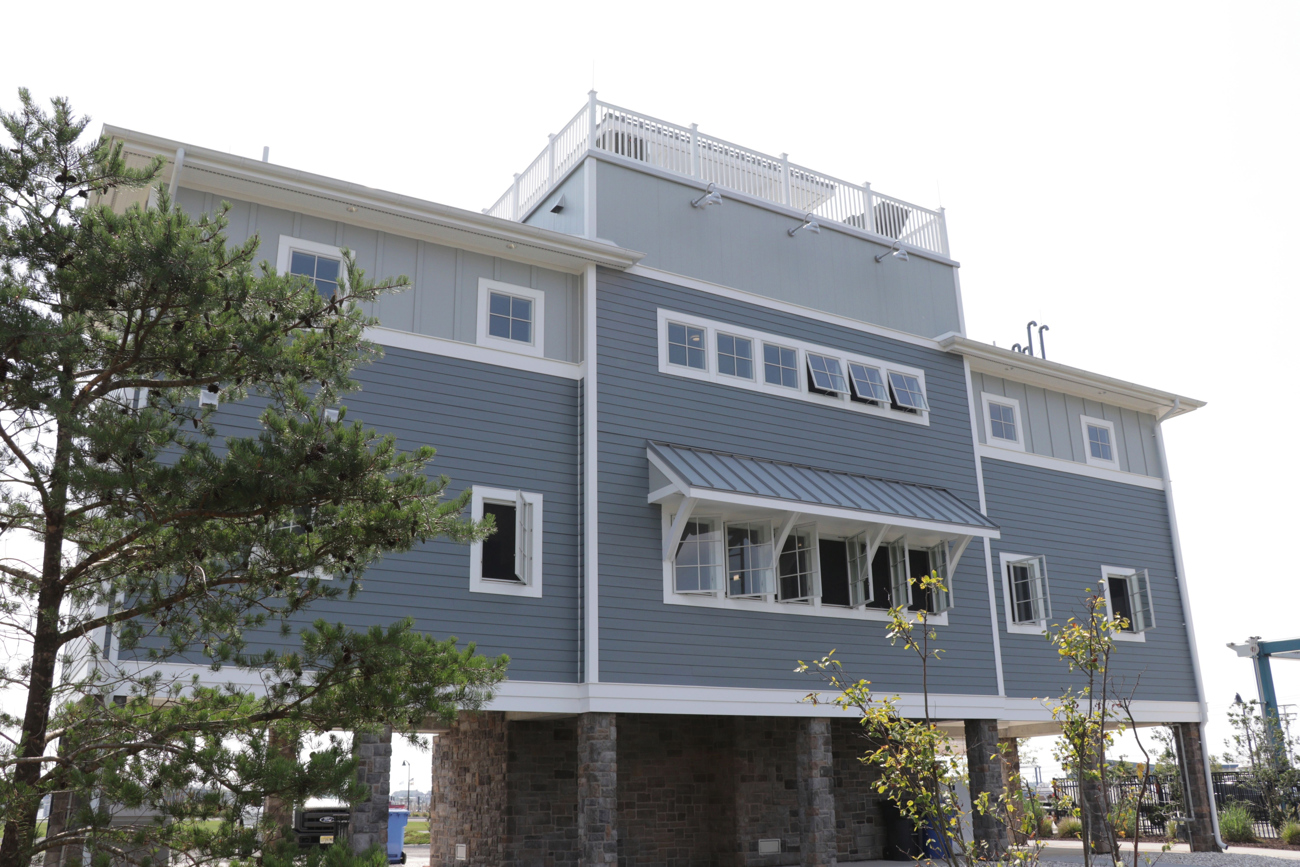 Boaters' Lounge Now Open at Traders Cove Marina
Published on March 30, 2018
Brick Township in New Jersey completed a $1.4 million boaters lounge at its Traders Cove Marina. The new coded-access building includes a lounge with couches and tables, a laundry area with washers and driers and private restrooms with showers.
Brick Township bought property that is now home to Traders Cove Marina back in 2005. "It was really to stop development of high-density condos there," said Dan Santaniello, township recreation director. When the township purchased the marina, it was in dilapidated condition, so it took several years to complete the prep work required for the renovations. The new boaters' lounge is the final piece of the renovation.
"The town has turned the property into a park and created a beautiful marina there," Santaniello said.
The marina now includes 120 slips, with 15 reserved for transient boaters to comply with the terms of the more than $800,000 Boating Infrastructure Grant the township received from the U.S. Fish and Wildlife Service. The construction of the boaters' lounge satisfied another grant requirement.
Sign up for the Marina Dock Age newsletter.
Our newsletter delivers the latest news straight to your inbox including breaking news, our exclusive content covering the marina and boatyard industry, new products, and much more.
That project also included the construction of a new dock and boat ramp. "The boat ramp is one of a kind in this area because of how deep the concrete extends into the water," Santaniello said.
The marina offers access to the park's handicapped-accessible boundless playground and to the outdoor concerts held at the park in the summer.
The new lounge is already attracting boaters to the marina, Santaniello said. "We just held the ribbon cutting two weeks ago, and we've already had six or seven boaters that had never stayed with us in the past."