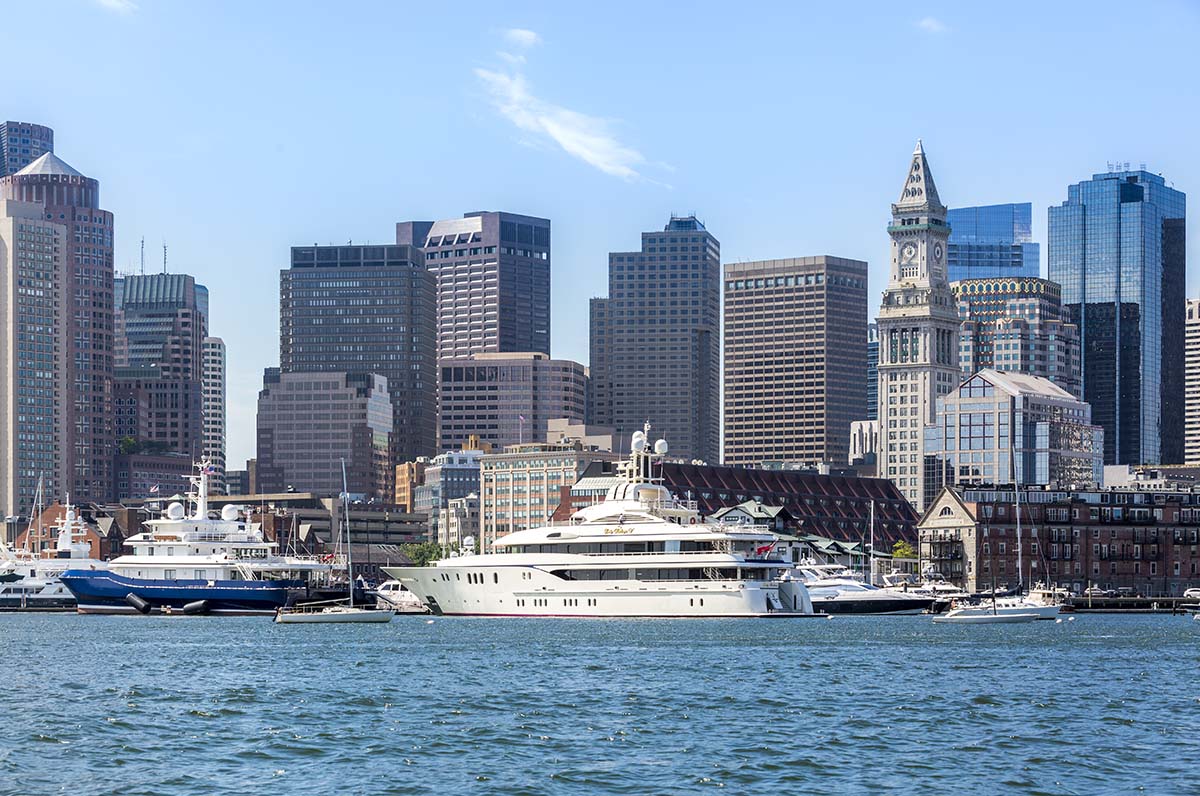 Bringing it to the U.S.: How Two Foreign Companies Bring Products to Our Shores
Published on August 31, 2021
The global economy is not something often thought of in connection to the business of running a marina, but the products a marina uses, the construction materials, and even the boats that float in slips, could very well have foreign roots. With so much competition and government red tape (or even tariffs) on imports, what drives a company to bring its products to the United States? We talked to two companies in different stages of U.S. development to find out.
Marina Master
For the Marina Master© team, having a presence in the U.S. was prioritized from the beginning. The family-owned business has been open for 29 years providing cloud-based software solutions worldwide for both marinas and, through its second product IBI Master, to banks and financial institutions. Over the past 19 years, they saw the tremendous growth in software worldwide and in the last decade started putting together a plan to sell in North America.
Part of that plan was to look at how marinas in other parts of the world were using their software, as often users have unique approaches. As they adjusted and made improvements to satisfy clients, they looked at how each change could work in the U.S. market. In 2015, Tone Britovsek, M.Sc., Marina Master founder, attended a marina study tour in Florida where he was introduced to many marina managers and saw first-hand how they operated and learned what they needed in management software. He took his findings back to headquarters, and two years later Marina Master launched in North America.
A key milestone for the move was when Ocean Havens LLC, a group of marinas in the Boston area, were searching for a new program and system to handle their high volume of reservations. Ocean Havens became the first customer for Marina Master in the U.S. The important lesson learned was that by automating the processes and services in the Ocean Havens Marina Group, marina staff would have more time for added value activities, which improves marina-customer relationships.
Sign up for the Marina Dock Age newsletter.
Our newsletter delivers the latest news straight to your inbox including breaking news, our exclusive content covering the marina and boatyard industry, new products, and much more.
Vesna Pavlovic, M.Sc., CEO, Marina Master© said the process to starting up in the U.S. was similar to expanding into other countries. She said it's easier to have a partner in-country, but Marina Master did not and instead relied on its own team to work closely with the customers. She said offering flexibility to customers in finding unique solutions and using a consulting approach to share worldwide trends and advice has served the company well. "We always listen to each customer's need and utilize requests in a custom-tailored solution," Pavlovic said. In addition, information is shared with customers through the Marina Master Academy—a free webinar series on how to manage a marina through use of the software.
While Marina Master does not yet have an office stateside, it has been working with marinas in the U.S. for more than three years and the team is constantly evolving new ideas, projects, and activities. To maintain a level of expertise in as many worldwide markets as possible, the company is a member of most country trade associations and frequently participates in conferences and marina tours (Tone Britovsek will be presenting at this year's Docks Expo).
In looking towards the future, Britovsek commented, "The marina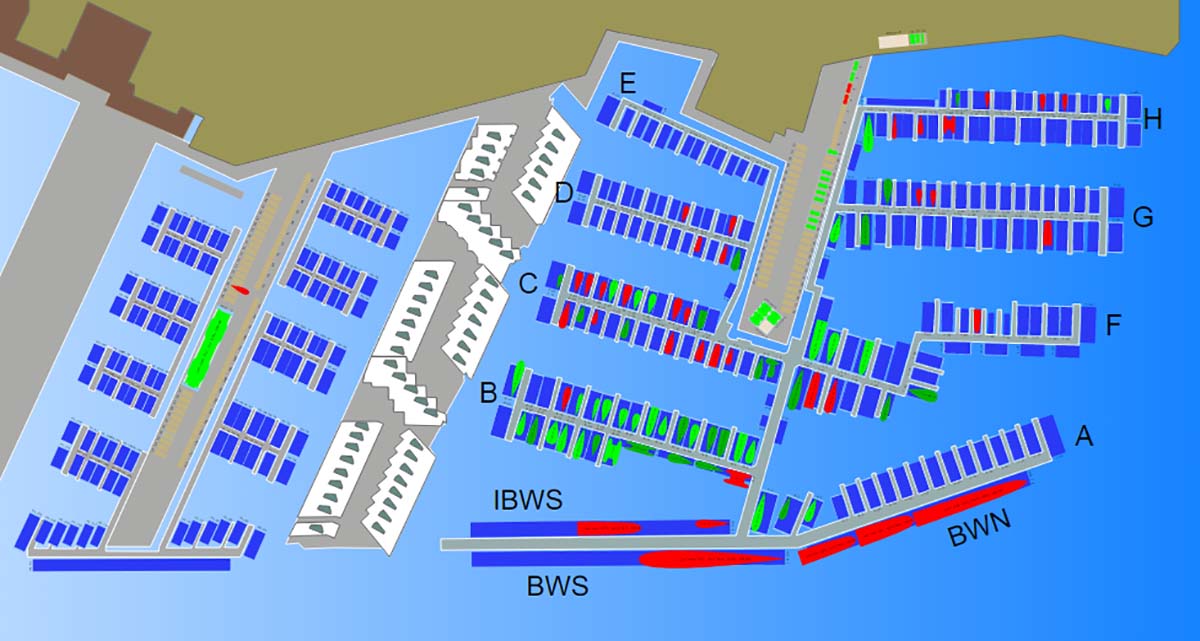 management solution that is flexible enough to develop continuously according to marina's needs and latest trends, will boost its competitive advantage, and improve its reputation among existing and potential customers." In his crystal ball he sees automation of all marina processes and services, but with a balance between customer self-help and staff help where a boater can self-order assistance. He also believes customer relations management software will become the heart of marina management solutions. So as technology rapidly advances, putting the customer first is not likely to change.
Seijsener
A company that is just starting to explore the U.S. market is Netherlands-based Seijsener, which sells products for the installation of infrastructure such as electric, water, payment systems, access technology, and WiFi. The company is expanding rapidly in Europe and is beginning plans to expand to the U.S. market for marinas, RV parks, campgrounds, and commercial harbors. Started in 1955, the company has a long history and trail of successful projects and stands ready to help marinas go fully digital for their operations, management, and customer service.
According to the company's export manager, Tjalling de Haan, while the U.S. is a huge market for outdoor recreation, from boating to camping, the type of technology that has been used by the European recreation industry for years is hardly available. This is somewhat surprising as, in many ways, Europeans spend more time on outdoor recreational pursuits than their U.S. counterparts. Although de Haan is quick to point out that adapting to local habits and tastes is a big challenge. "What is beautiful in Europe can be regarded as ugly abroad," de Haan said.
From a practical standpoint, the physical distance and time difference in opening on foreign soil is another challenge, but one that can be overcome by working with distributors. "A local office needs to sustain itself, therefore we are starting with distributors and resellers. Time will tell whether a local office is needed," de Haan said.
The final barrier is technological standards that go beyond just electrical requirements.
For now, the company is exploring the market. They are planning to do a soft launch to see if they can build a customer base and develop relationships with distributors. He said the company needs to build awareness first and then hope the demand follows.
Despite the challenges, de Haan says that for 60 years Seijsener has been developing new products and techniques instead of just operating in a traditional market, working either in-house or in cooperation with partners to stay on the leading edge. He said that digitalization and environmental regulations change rapidly and they want to keep up with those changes to stay at the forefront of product development. The company's ideal clients will be those looking for the latest technology in reservations, accounting, and payment solution software.