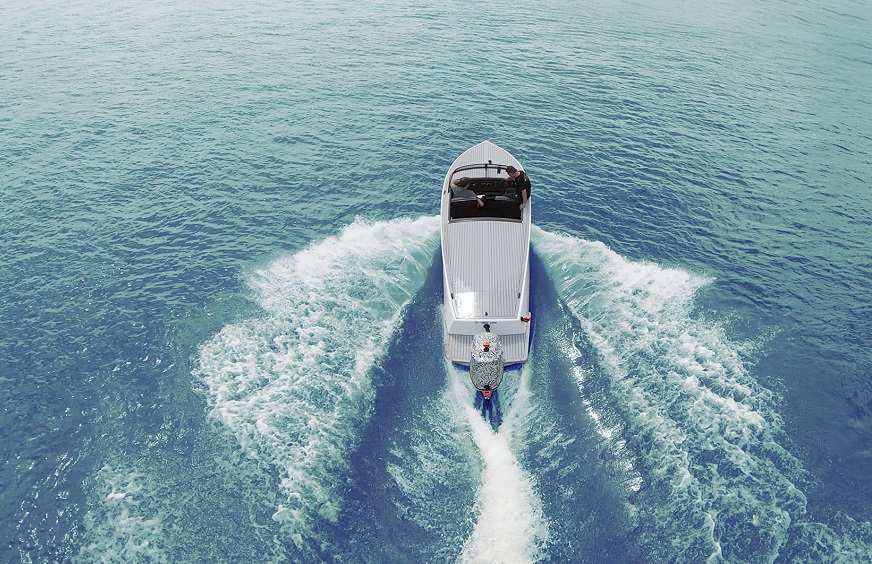 Bruce Nurse with Vision Marine Technologies Discusses How Marinas Can Prepare for a Future with Electric Engines
Published on November 15, 2021
Efforts to reduce dependence on fossil fuels and to be kinder to our environment are resulting in more electric engines for powerboats.
There are more than 100 manufacturers of electric boats and ships, according to Electric Boats and Ships 2017-2027, a market report from IDTechEx, which has provided independent market research on emerging technology since 1999.
The report found that recreational boats are the largest and fastest-growing electric marine market in sales numbers. It stated that leisure craft on inland waterways, notably in the U.S. and Europe, will become the largest sector as more places from Germany to India ban internal combustion engines. The report sited Sun Moon Lake in Taiwan, where the operators have unanimously agreed to go clean and quiet.
In its "2020 U.S. Boating Statistical Abstract: Outboard Engine Sales Trends Report," the National Marine Manufacturer Association stated that outboard engine retail sales rose for the ninth consecutive year in 2020 to a total of 330,000 units, the highest annual sales volume in 20 years and up 18% compared to 2019.
"The heightened interest in boating amid the COVID-19 pandemic helped to propel outboard engine sales to historic levels last year as more Americans took to the water, whether on a new boat or repowering a pre-owned boat with a new engine," noted Vicky Yu, NMMA director of business intelligence. "With boating participation on the rise, boat sales expected to remain steady, and engine manufacturers catching up to meet demand, we should continue to see healthy levels in outboard engine sales into 2021."
Sign up for the Marina Dock Age newsletter.
Our newsletter delivers the latest news straight to your inbox including breaking news, our exclusive content covering the marina and boatyard industry, new products, and much more.
Marina Dock Age recently spoke with Bruce Nurse, director of business development for Vision Marine Technologies (VMT), a manufacturer in the electric recreational boating industry that serves original equipment to manufacturers and consumers.
Nurse said that every manufacturer in the electric boat space is looking at the increase of new boaters that has resulted in waits of up to several years for certain models of boats. And it's happening around the world, not just in the U.S.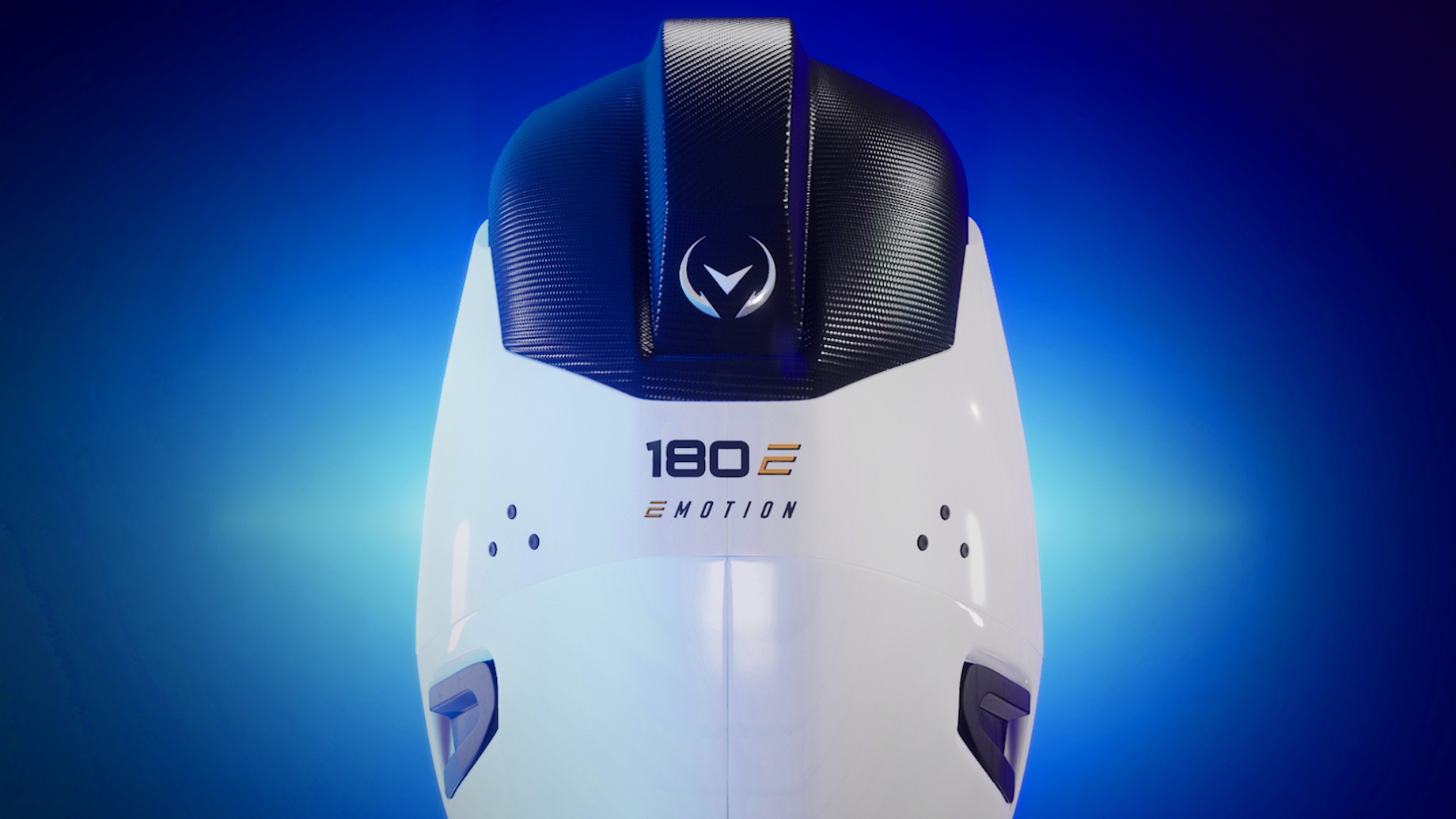 He said VMT is tapping into that growth by offering products such as their E Motion electric outboard engine, touted on their website as having a state-of-the-art design that makes the "new E-Motion 180E the most technically advanced electric outboard on the market today. This is the world's first 180hp outboard motor designed with a complete propulsion package, including throttle control and monitor."
Here are some of the highlights from that interview:
Why does Vision Marine feel that electric outboard boat motors are so important?
The reason that is happening is you are getting movement from the manufacturers from inboard to outboard. And we, at Vision Marine, are offering the only really, fully electric outboard motor. That's an option that all manufacturers are looking at going forward, to provide that electric option to the consumer.
The electric technology on the water is similar to the electric vehicles on the road. It's providing a solution to environmental aspects, whether it's carbon emissions or whatever on the road. We are looking at the same on the waterways. And this is something that the consumer may or may not know, but our waterways are getting polluted with oil and gas from internal combustion engines (ICE). So, we are offering a solution to those ICE engines with our outboard motor.
Is Vision Marine working with municipalities and marinas in any capacity to help protect U.S. waterways and educate them about becoming more environmentally friendly?
Yes, absolutely. There is a congresswoman out of Washington state, and she has submitted a bill to Congress to give tax credits for consumers to buy electric boats. She is a big proponent of cleaning up waterways and removing ICE engines.
Another example is Houston in a neighborhood called The Woodlands. They have diesel engines on their boats. They run 250,000 passengers on an annual basis. Their plan is to go 100% electric. You are seeing the same movement in some of the other lakes in Michigan, Wisconsin, and other places.
And really, the surprising aspect of it is the environmental aspect. In Europe, which is very progressive, areas like Venice are mandating that they go 100% electric. So, no more ICE engines on their waterways. And that is an important fact, the fact that most of their transportation is on water. So, they're going to remove all ICE engines.
So, I think you see the U.S. and Canada moving that way. We are not as progressive as Europe, but I think with the movement with the green energy bill from President Biden, the infrastructure bill, everything going electric. We're front and center, we're first movers and that's going to be a driving force, I think, going forward.
With eco-friendly boating technology gaining popularity, and understanding that this is the wave of the future, why should marinas and boaters educate themselves now?
As you know, every marina has an electric outlet, so providing service to boats with electric engines is possible. Any inboard or outboard boat typically has a battery that you have to charge. So that outlet is there, whether it's a 110 or 220. So, it's not difficult for the consumers to move to electric because we have a charging system on board with our unit. You don't need a special device to plug in. You plug into that outlet at a marina, and you could charge overnight or whenever you're going to charge. So that is a major benefit for the consumer, in addition to looking at costs.
Expense is always top of mind for marinas and boaters. How much do electric engines cost?
Electric engines are 20 – 25% more than ICEs, but prices on electric engines should come down with the uptick in scale. But if you factor in costs such as fueling up and maintenance of ICEs, you can make up that cost quickly.