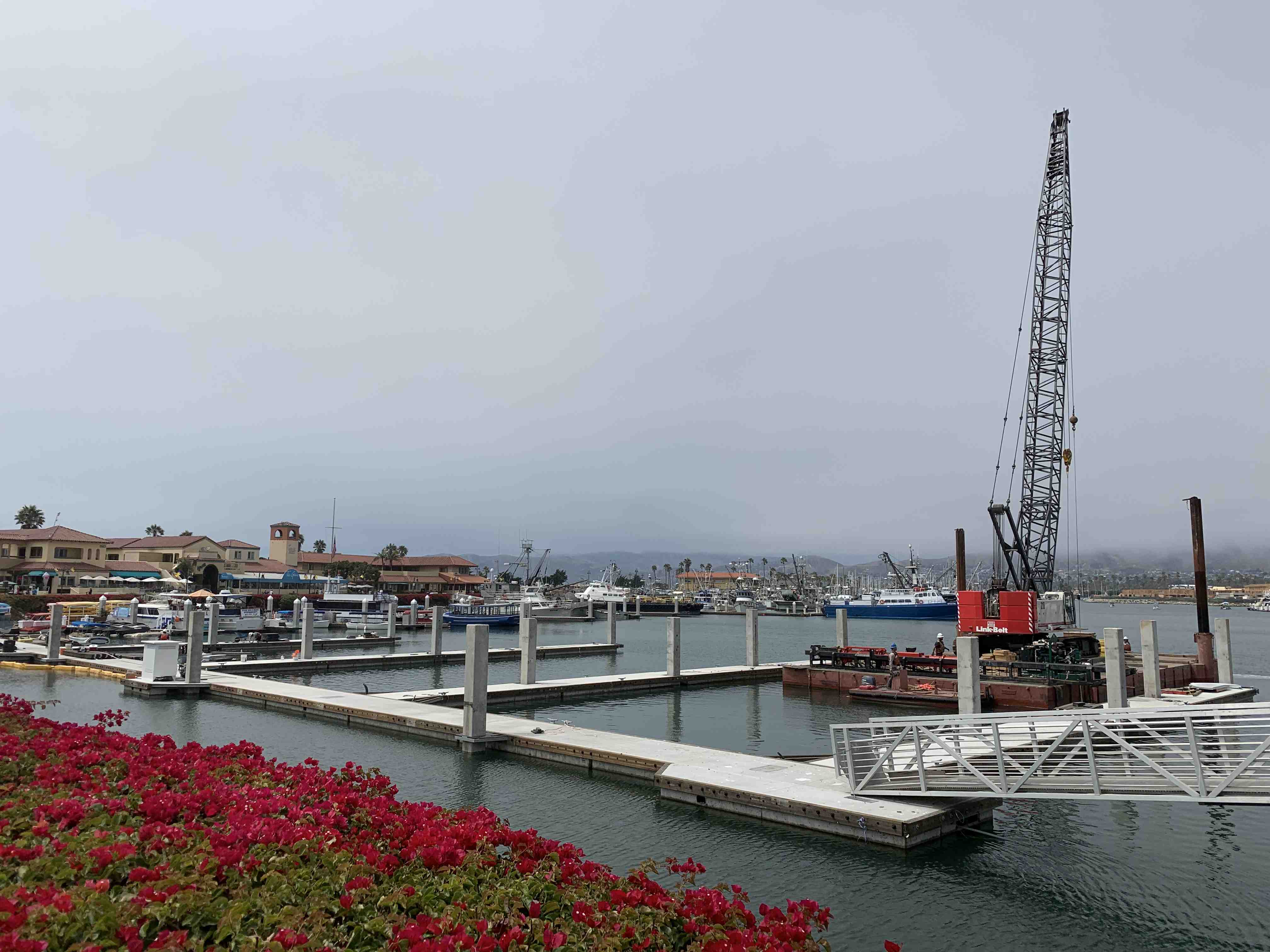 California Marina Adds Slips for Commercial Vessels
Published on August 26, 2019
Ventura Harbor Village Marina in California is nearing completion of a project to remove its remaining recreational slips and convert them to larger ones that will better accommodate the area's fishing fleet.
There were several reasons for the change. Commercial fishing brings in revenue, which is very important to Ventura Harbor and the surrounding community, according to Richard Parsons, project manager for the Port of Ventura. In addition, having a commercial marina helps ensure that Ventura Harbor will qualify for federal dredging assistance. "Since we aren't a Coast Guard Harbor, which is justification for a lot of small harbors to be dredged, it's critical that we maintain that commercial fishing justification," he explained. Since the older docks at the marina needed to be replaced, it was a good time to make the switch to the larger size commercial slips.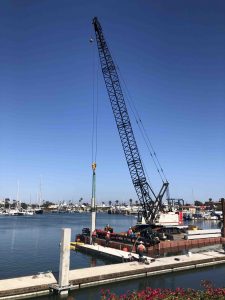 Most of Ventura Harbor Village Marina's customers had already been commercial boats, and the few pleasure boats that had remained can easily find berths at other marinas in the harbor, Parsons added.
Bellingham Marine, which had previously replaced some of the old docks in 2005, is the design/builder for this latest project. The company removed two old wooden docks, G and H, and self-performed the pile driving before installing the single new G&H dock. Instead of the old docks' 30- to 40-foot slips for recreational vessels, the new dock will have 32 slips to accommodate the large commercial fishing boats. That includes 50-foot slips (two); 60-foot (seven); 65-foot (eight); 70-foot (five); 80-foot (two); and 100-foot (eight).
The heavy-duty concrete floating docks for this project feature additional reinforcing, thicker concrete walls and larger-than-normal timber walers.
"Because these are commercial vessels, we have large berthing loads to account for in the design," said Eric Noegel, Bellingham's manager of project development, southwest division. The wind load is also much greater on the fingers than it would be on a typical recreational marina due to the vessels' taller wind profile.
Bellingham installed FRP thru-rods. "That's something that we're definitely seeing more of; people want them because they don't degrade or corrode, but are as strong in tension as a steel rod," Noegel said.
After building the concrete floating docks in its plant in Dixon, California, Bellingham trucked them to Ventura Harbor, where they were lifted by crane into the water. This was done quickly to limit disruptions to the waterfront during the busy summer tourist season. Bellingham plans to complete its portion of the project by the end of September.
Transient recreational boaters may still get an opportunity during the summer months to stay a few days at Ventura Harbor Village Marina. Some of the fishing boats that rent the slips on a yearly basis travel to Alaska during the summer, leaving their slips open so the marina can rent them out.