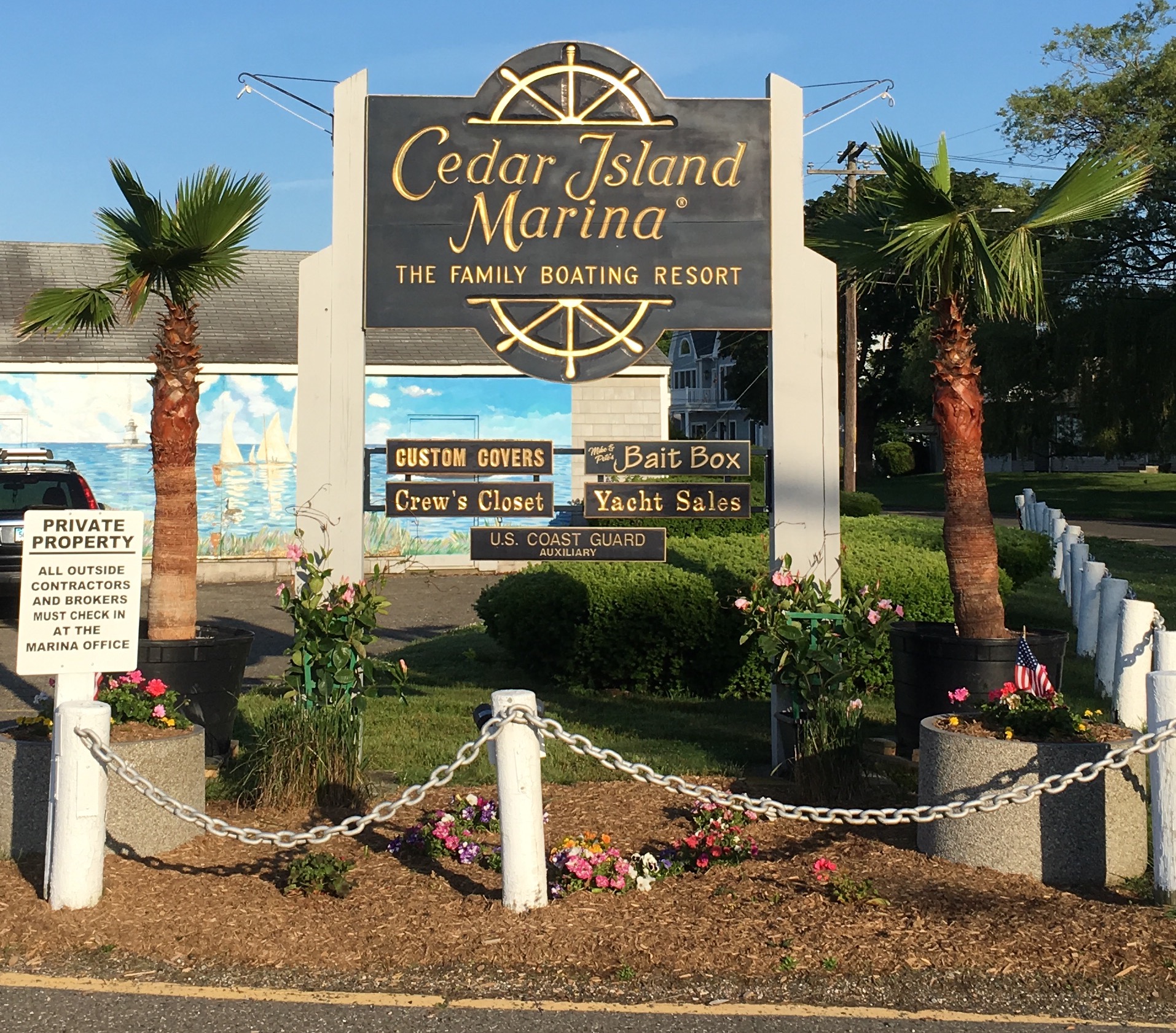 Cedar Island Marina Wins Environmental Responsibility Award
Published on May 1, 2019
Cedar Island Marina in Clinton, Connecticut, has been focused on stewardship for many years, including research on the water and educating children. This and other practices has earned the facility the 2018 Marina of the Year Environmental Responsibility Award.
Cedar Island Marina is a full-service, 400-slip marina and boat brokerage that has been family owned and run since 1974. The facility has embraced environmental responsibility in both traditional and non-traditional ways.
The marina has three fishing stations on-site that are used to compost fish parts instead of having them dumped back into the water or into the trash. To further keep the waters clean, Cedar Island runs a pumpout boat and has a fixed pumpout station available for all boaters on Clinton Harbor. The marina also takes part in the area "Adopt A Highway Program" to clean up trash from a section of the interstate.
To reduce energy use, a large solar panel array was installed in 2017 to power the restrooms, lounge, brokerage department and pool area. The marina has plans to expand the panels over the next year or two as it has received positive feedback from customers and has had no problems with the panels.
Sign up for the Marina Dock Age newsletter.
Our newsletter delivers the latest news straight to your inbox including breaking news, our exclusive content covering the marina and boatyard industry, new products, and much more.
"Overall the main benefit is sustainability. We had looked at wind turbines first but found it was too politically challenging to go that route," Kristopher Shapiro, general manager and owner said.
In 1999, the marina won the EPA Green Circle Award for inventing and patenting docks that can be used to grow oysters.
"Essentially my dad got the idea to build docks with oyster beds in the middle. They are just regular docks with hatches that can be picked up and inside are oyster beds. He started doing it in early 90's but due to old septic systems in the area the water quality wasn't good enough where our marina is, so you couldn't sell oysters to eat," Shapiro said.
Not to be discouraged, her father worked with local universities to let professors use the docks for research on oysters.
"There's a lot of potential with the docks for other marinas with good water quality for growing oysters and selling them to eat. It's financially feasible and environmentally sound, so has a dual purpose" Shapiro said.
Having the professors come to study oysters opened the door to using the marina as a research lab. The idea was fostered by the marina owners observing how many fish and how much wildlife surrounded the marina. They decided to hire a scientist from Southern Connecticut University to explore what type of fish were in the area. Scientists found there was more life in the marina basin than out in Long Island Sound or in the adjacent river. The scientists have several published studies from their work, and now there are scientists on staff at the marina who actively do research.
To share the knowledge of what was in and around the basin, the marina began hosting summer camps that run eight weeks each summer.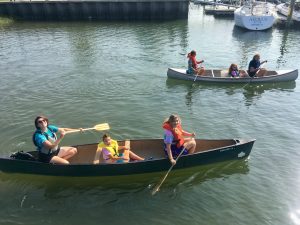 "They canoe out to different areas and do studies of marine life, habitats, beach, salt marsh, and mudflats. It's been amazing how many kids later contact us that because of summer camp they (went on to) major in marine biology in college. It's very cool. Not a money maker but that wasn't the purpose," Shapiro said.
While being environmental stewards and constantly looking for new ways to interact with the environment are keys to the success of Cedar Point, Shapiro comments that what makes her most proud of the facility is that it is truly a family business.
"I think the thing that makes us stand out the most is that my dad and I are owners, but we are actively here and we make this a very family environment. Customers all have my number and can call anytime. Right now my dad is out repairing our travelift and I'm heading out to help him. That's just what we do," Shapiro said.