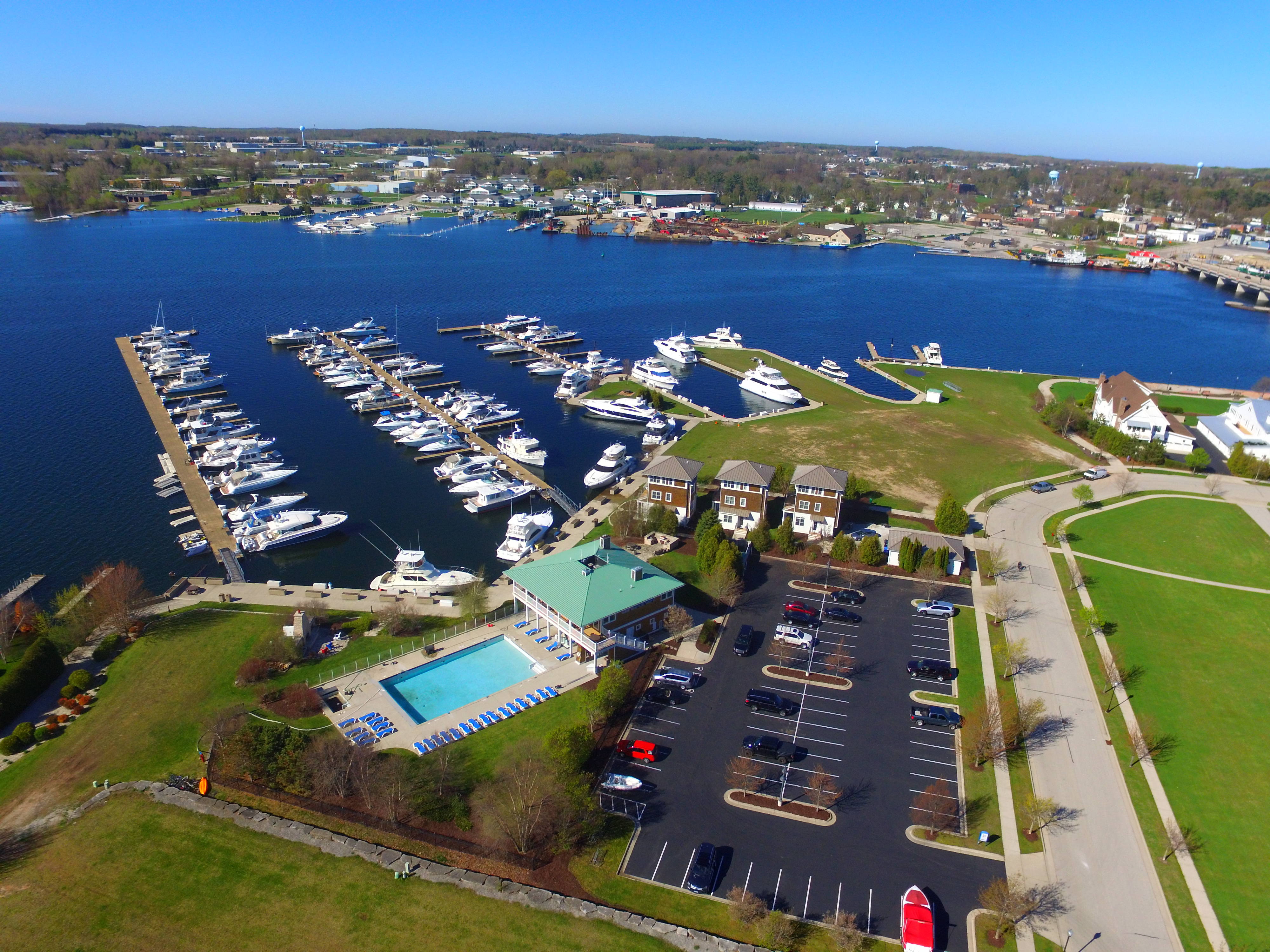 CenterPointe Provides Winning Solution For Business Operations
Published on June 15, 2020
As a family-owned and operated marina, with service, sales and more, CenterPointe Yacht Services (CPYS) has fine-tuned the problem of running a business smoothly despite staff being scattered across several locations and buildings. In recognition of its successful juggling, CPYS in Sturgeon Bay, Wisconsin, was awarded the Marina Dock Age Marina of the Year Business Operations Award, which was presented during the 2019 Docks Expo in December.
In 2005, CPYS opened a marina on the site of the former Peterson Boat Works in Sturgeon Bay, which had been at this spot 100 years earlier. The original marina had 125 slips, a clubhouse, pool and lounge. "My dad and his partner wanted the type of facility that they would like to visit themselves. That's where the story started," Joe Moede, head of operations for CPYS said.
Many of the buildings of the former business remain and were renovated and repurposed for CPYS's business operations.
In 2011, CPYS took over a former Palmer Johnson yard, Great Lakes Yacht Service in Milwaukee and several years later opened a new facility in Pewaukee—a move that launched CPYS as the largest full-service marine center in the state of Wisconsin. Together the business houses four separate departments—a marina, sales and brokerage, service, and storage—that operate over five different locations. The sheer size and distribution of the various departments poses the biggest challenge to the business. "It's hard to keep track of everything. You get a bit lost just explaining everything we do," Moede said.
The basics are a business with 250,000 square feet of storage, a full-service marina, two full service yards, and a busy sales and brokerage business complete with a showroom. How do you keep a staff of 85 and a customer list of more than 1,000 operating efficiently? Moede says communication, really, over communication, is key. "We use phones and radios. We have weekly meetings. We keep a board in the office and use online resources to announce big jobs or unanticipated moves. We over communicate everything," Moede said.
Sign up for the Marina Dock Age newsletter.
Our newsletter delivers the latest news straight to your inbox including breaking news, our exclusive content covering the marina and boatyard industry, new products, and much more.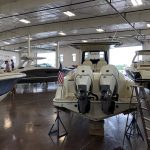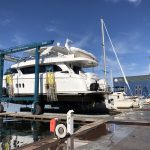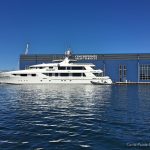 The facility also has an efficient employee flowchart. Each full-service boatyard has a general manager who oversees service and storage operations, making regular site visits to each location. There are also two service administrators or managers, a warranty specialist, estimator, service foreman, and a full team of service technicians. Moede says his service team has members who specialize in new construction techniques and those who have long histories providing service. He refers to them as "the backbone of our business."
The sales manager works out of the Milwaukee location, but also does regular site visits. A full yard crew with both full and part-time employees handle all logistics for boat storage, which encompasses 1,000 boats across all locations. Haul and launch in the busy spring and fall season is overseen by the service managers and ultimately the general manager at each site. The marina has a harbormaster who is supported by 8 to 10 seasonal staff.
"No matter the challenge, we can work through it well because we have amazing staff who buy into the family business and the idea of working for something more than a paycheck. They have passion for water and this lifestyle. We all want to deliver the best experiences," Moede said.
The biggest challenge logistically is Sturgeon Bay. The property is spread over a quarter mile of downtown with the marina on the south end, service on the north and a showroom in the middle. Twelve historic buildings span a six-block area, housing all the various offices and workspaces. The layout leaves employees making lots of trips across the yards, using bikes, golf carts or leg power.
The logistics of managing all of these facilities is challenging, but Moede points out that CPYS encompassing so many services under one umbrella is a big benefit to boaters. "We will sell a boat and they keep it at our marina and they then take advantage of our service. Most of our customers buy, sell and store through us. We're a one-stop shop for everything a boater needs," he said.
Many areas throughout Wisconsin and especially along the coast of Lake Michigan did not have ready access to boat services, so CPYS also decided to start a mobile service for those areas. "We want to keep everyone busy and we'd built a large pipeline of service work. Knowing there were only so many people that offer services, we wanted the flexibility to reach those without immediate access," Moede said. They now have dedicated staff on the road.
The sheer size of CPYS would be daunting to many, but the owners have recognized a need to expand further. The storage in Milwaukee is always at full capacity so they are looking to double the size of that footprint and are narrowing in on new site. It will be in the same neighborhood and on the water, but in a different location. The plans are for storage and a showroom and potentially a small boutique marina. Along with the new site, they are also planning to overhaul the existing Milwaukee facilities, which were built in the 1960's and in need of a facelift.
Taking over sites that previously housed marine businesses and repurposing the old buildings give a sense of consistency and longevity to the marine industry. CPYS has adopted that same long-term focus internally, as all twelve of the owner's children are or have worked at CPYS, making it a safe bet the Moede name will be associated with CPYS for many years to come. "My dad is the day to day defacto boss, then there's me and another sibling who are full-time and three to four (siblings) who are part-time through college and high school. Almost all of us started working the docks, pumping gas, or pulling weeds and some stuck around because we loved it," Moede said.