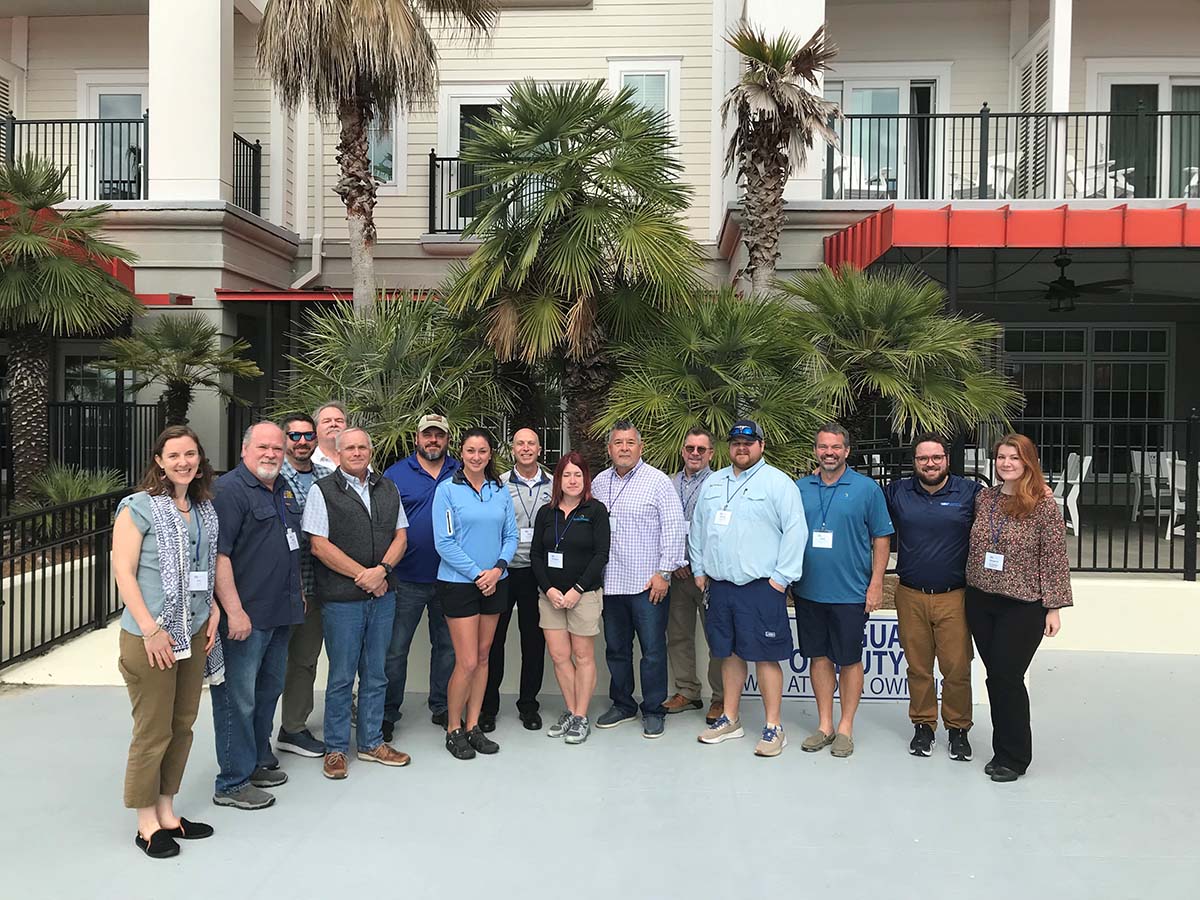 Certified Clean & Resilient Marina Professionals Program Kicks Off
Published on April 26, 2022
Just over a year ago, the Association of Marina Industries (AMI) rolled out plans to start a National Clean & Resilient Marina program. The focus would be on certifying people to be clean marina professionals instead of certifying facilities, which has been the practice of state clean marina programs for decades. The idea was to compensate for the lack of manpower and budget that some of the state programs faced, as well as to fill the void in states that did not have a clean marina program. A year later, the first training event has been completed. There are 10 new Certified Clean & Resilient Marina Professionals, and optimism is high that a new era for clean marinas has been ushered in that has the potential to greatly expand the environmental stewardship of the industry.
Sunnyside Steps Up
The purpose for offering a national program is exemplified by the story of the Minnesota Clean Marina program, which has been an all-volunteer effort spearheaded by Rick Chapman, general manager at The Port of Sunnyside Club in Minnesota. In 2009 a clean marina task force was formed in the state and included Minnesota regulatory agencies, Sea Grant, and marina operators.
The goal was to start a clean marina program. For three years the group worked to develop the guidelines, processes, and checklists and began certifying facilities in 2012. "In 2021 we still had a total of just 18 certified marinas. The growth has been horrible," commented Chapman. He explained that while the clean marina committee was dedicated to the program and did what they could, their time was limited and applications languished. The all-volunteer model was not working. The committee was constantly searching for permanent funding sources so they could hire a clean marina manager, but nothing panned out.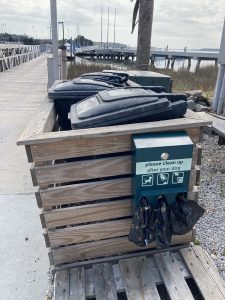 This past year, Chapman went before the clean marina committee and announced they would have to dismantle the 501c3 unless they came up with a new plan for having a state clean marina program. "I had to point out that currently certified marinas could fly the flag we had given them and promote themselves as clean marinas, but there would no longer be any support so the certification would eventually be meaningless. I told them to think of it as software that is no longer going to be supported," Chapman said. With that dark scenario, the committee agreed to give the new AMI program a try.
Sign up for the Marina Dock Age newsletter.
Our newsletter delivers the latest news straight to your inbox including breaking news, our exclusive content covering the marina and boatyard industry, new products, and much more.
Chapman went to the first training and is now a Certified Clean & Resilient Marina Professional. While his new certification is not a full solution, he is now able to take the practices he learned to his own marina and begin the process of obtaining the national AMI Clean & Resilient Marina certification.
Benefits of a National Program
There are robust clean marina programs in the U.S., but right now, there are also states that do not have clean marina programs or that struggle with funding and human resources just as Minnesota had. To fill the void, the AMI certification program focuses on training marina personnel on rules, regulations, and best management practices that they can take back to their own facilities. New Clean & Resilient Marina Professionals are urged to have their marinas certified either through their state programs or through AMI's marina certification process.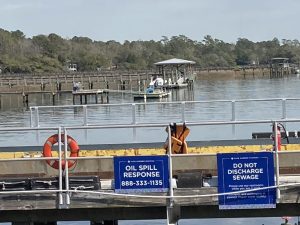 All professionals will be listed in a database on AMI's website. The list can be tapped for finding experts to lead informational meetings or for someone a manager can call with questions. The graduates do become experts. According to Chapman, despite his years of experience with clean marina programs, the recent training he completed proved you can "teach an old dog new tricks." He said while the end goal is to have more marinas become verified as clean & resilient, even if someone goes through the training and decides not to have their marina certified, the knowledge they've received is invaluable to the industry.
Chapman intends to share what he's learned with his staff and customers, as well as share his experience with those in his state trade association. For example, he had regularly shared information with his board of directors on the regulations that the marina has to comply with and the work his staff does to be in compliance, but he realized his boaters should be aware of the regulatory environment within the marina as well. Conversely, he meets with his boaters once a year to review the marina's emergency response plan, but now realizes he should do that same presentation for his employees. "The training made me see the opportunities I was missing to educate more people on best management practices and the boating environment. It's a great opportunity to share ideas as well," Chapman said.
The Curriculum
The curriculum stemmed from AMI's training institute which has offered basic, intermediate, and advanced management and operations courses for decades. The content came from a review of state clean marina program leaders guidebooks as well as meetings with a small group of state clean marina program leaders who helped to guide the overall process and the verification requirements. AMI also put together an advisory committee with participants who were well-versed on clean marina programs and best management practices. The focus for the training is on federal laws and regulations since this is a national program. "We want to cover what the rules and requirements are, why marinas have to do them, and the best management practices," Erin De Vries, AMI Clean & Resilient Marina program manager, said.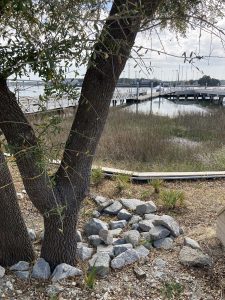 The two-day training program covers topics that fall under federal regulation such as stormwater and sewage and hazardous waste management, petroleum control, aquatic invasive species, and guidelines for maintenance and repair both of boats and the facilities. Outside of the classroom time, the attendees participate in a study tour to see how other marina professionals have incorporated best management practices into their operations.
De Vries said the plan is to host two in-person events and two virtual ones in this next year and add 40 people to the list of Clean & Resilient Marina Professionals. She said the virtual training may also include guest speakers as a way for trainees to meet experts in the field of topics such as AIS or boater education. It could also provide a means for those who are already certified to pick up continuing education credits by listening in on the guest spots.
Once certified, the Clean & Resilient Marina Professional will have continuing education requirements and will need to be recertified every three years. De Vries said they plan to check in monthly with the professionals to offer updates and ideas, and to encourage them to have their marinas verified. "The main goal is to get people certified and have them be able to educate others on clean practices. For our program, having them get their marina verified is secondary," De Vries said.
Working with experts in the field to further refine the AMI Clean & Resilient program is ongoing. De Vries said they have been working with a small group of state clean marina program managers since last fall to establish a mutually beneficial work relationship and help determine how AMI's program can fill the gap for states that do not have clean marina programs. For now, participants in the training are given the contact information for their state clean marina program manager and encouraged to contact them for marina certification. If there isn't a program, AMI has a process for marinas to become AMI verified as clean & resilient, but De Vries said AMI's program is not intended to replace what the states are already doing. "We hope our efforts will support the growth of state clean marina programs and encourage more marinas to get their facility certified," De Vries said. "I'm really proud of what we have accomplished. This is a watershed moment in the world of clean marinas."