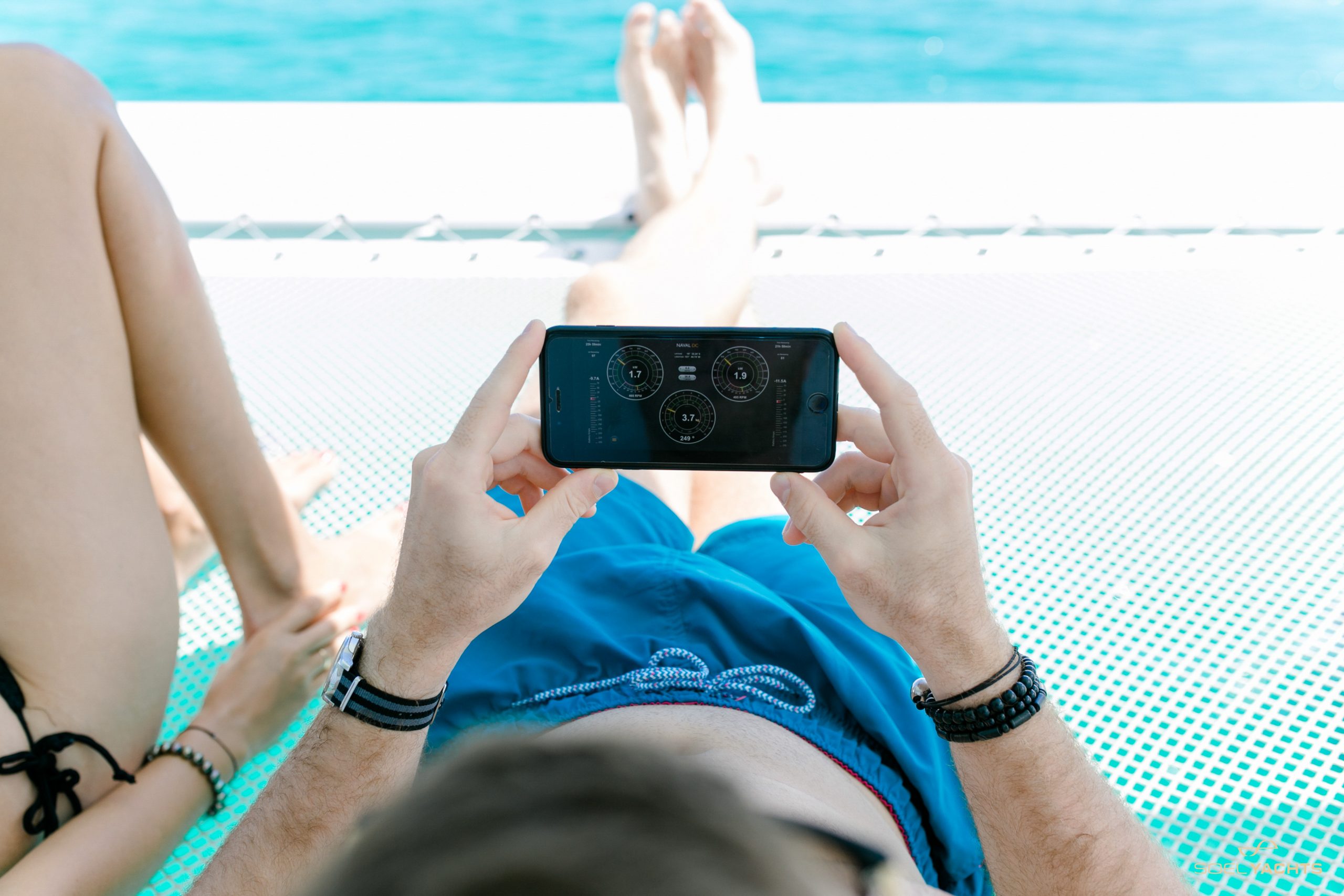 Charting a Course for Smart Marina Infrastructure
Published on April 29, 2021
Editor's Note: This is the third installment in a series introduced in the January/February 2021 issue of Marina Dock Age titled Smart Marinas: Scanning What Lies on the Horizon for Higher-Tech Recreational Boating.
Many writers have commented on the marina industry's general tendency to be slow adopters of new technology. Market reports vary in terms of the exact percentage, but it is widely agreed that a majority of global marinas and tourist ports remain low-tech and offer limited digital services and support for their customers.
The technical and financial limitations posed by location, facility size and upfront costs will certainly continue to influence how and when different marinas can afford to invest in Smart technology. However, as the boating market and boats themselves continue to evolve, the cost-of-doing-marina-business will require more technological investment.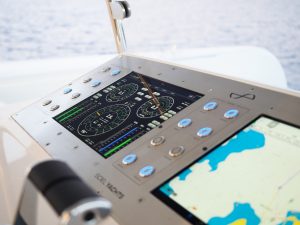 New technology is already directing or simplifying a lot of marina communications and management functions to systems that are connected to the Internet. As April's article indicated, these connections are increasingly made through mobile devices. And these devices can also connect to a wide array of sensors, cameras, and autonomous systems for everything from navigation to launching a boat from drystack storage.
Sign up for the Marina Dock Age newsletter.
Our newsletter delivers the latest news straight to your inbox including breaking news, our exclusive content covering the marina and boatyard industry, new products, and much more.
It is all leading towards a destination where boaters, boats and marina infrastructure can all virtually communicate with each other and with marina operators and managers, helping to monitor, guide and integrate every facet of marina operations. But it is a destination that will take time, thoughtful planning, and strategic investment to reach.
Smart marinas won't arrive all at once, but through a series of incremental moves that will bring more facets and features into play. Waiting, evaluating, and timing the required investment moves can be just as smart as trying to lead the market – perhaps even smarter, given how quickly tech performance can improve and costs can come down. But the key is to anticipate the market and financial implications for your facility, and to plot out which Smart systems to prioritize moving forward.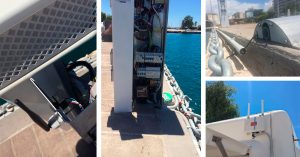 The Marine Internet of Things (MIoT)
One of most talked-about developments in online technology is the rapid growth of the Internet of Things (IoT). At its broadest commercial level, IoT is the ability of tech-enhanced "things" – primarily manufactured products such as vehicles, appliances, etc. – to link to and communicate with each other and other wireless-enabled devices and systems over the internet.
While the mass marketing of IoT tends to focus on consumer convenience – for example, talking to your thermostat from another room, or checking what's in your refrigerator while you're driving home from work – the industrial and transportation implications are far more revolutionary. A separate term has evolved to reflect those kinds of applications: the Industrial Internet of Things (IIoT).
IIoT reflects a larger shift towards enhanced or automated process – such as being able to use the battery of an electric car as a back-up home energy source, or having a boat and slip communicating with each other to complete the docking process on their own. At larger scales such as ports and factories, the combination of artificial intelligence, robotics and wireless management allows for the automation of container loading and unloading and various manufacturing functions.
While it will take longer for this technology and the recreational marina market to grow together, considerable capital investment and research are pushing it forward internationally. It connects directly to the emergence of the global Marine Environment Monitoring System market mentioned in April's article, and it is why so many marine-industry companies are forming proactive partnerships with marine tech developers. The Marine Internet of Things (MIoT) is becoming a new environment that marina planners, designers, developers, and operators must learn to navigate – and perhaps in some cases mitigate.
Charting Their Own Course
Mobile software and devices provide the primary conduit supporting communication and integration between all these MIoT systems. The built-in geolocation capabilities of mobile devices establish the foundation for a new generation of mobile navigation technology, supporting both traditionally smart pilots and captains as well emerging Smart pilots using autonomous technology.
The changes in boating technology deserves an article of its own, but at a big-picture level it is helpful to recognize that high-tech changes for boats also require changes in the marina infrastructure that welcomes and supports those vessels. "Fully autonomous" is a bit of a misnomer when describing a car or a boat, since it implies that the vehicle has everything it needs on board for optimum independent operation. Given the current state of the technology this is not the case, especially as the operating environment becomes more complex and is subject to more changing factors and variability.
Autonomous and semi-autonomous vehicles both benefit greatly the more they can tap into a Smart, networked communication system of location and condition information. For example, the often-cited example of a future with no traffic jams is not only reliant on the cars being autonomous, but on the real-time ability of these individual cars to inform each other where they are, how fast they are moving, and what obstacles or impediments they might encounter. The local highway infrastructure needs to provide robust WiFi infrastructure to support this networked interaction.
Autonomous and tech-informed boat navigation systems will both need input from the harbor, drawing on location-specific updates for weather and wave conditions, channel depths, harbor traffic, and other factors to help guide the boats and boaters safely to their berths. Each piece of a Smart system that can provide this information improves performance of the individual boats and the marina.
Connections and Opportunities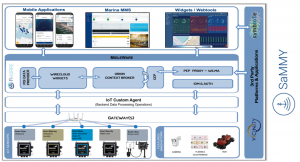 Europe is ahead of the US with its Smart City investment and development – a position that also currently translates to smart ports and marinas. An interesting example of this more intentional approach is the Greek tech start-up SaMMY. Launched in 2016, SaMMY provides an IoT-based platform with mobile apps that integrate an online booking/reservation system with Smart navigation support and embedded camera and sensor systems that help monitor and report on changing conditions at the marina.
Their app works with the Spanish IoT firm Libelium's sensor platform to monitor and guide boats, measure water levels, temperatures and water quality, and record weather conditions. An Ultrasound sensor probe can also monitor slip occupancy, alerting SaMMY's app to opened spaces in real time. Thermal cameras can be used to monitor environmental conditions and can also provide safety and security alerts by sensing fire or unauthorized access. Innovative, thin-profile lighting solutions for docks and access areas can also be illuminated via the app, responding to marina conditions and boater safety needs.
Since launching their pilot program at Greece's Patras Port, SaMMY has added five additional Mediterranean destinations to its service. But their work also connects them to a larger range of European funders and partners. SaMMY's software development efforts have been financed by the European Union's Seventh Framework Program and Horizon 2020 Research and Innovation program. This research-oriented approach has fostered beneficial collaboration with other IoT innovators like Libelium and the nonprofit FIWARE Foundation. SaMMY is also very active in the conference and exhibition scene, not just for boating and yachting, but also for Smart Cities, tourism, and tech entrepreneurs – putting Smart Marina development at the center of a larger conversation.
Europe's development of large-scale smart ports is also providing valuable models for how to translate Smart technology to the marine industry overall – and to advance cleaner and more sustainable practices in the process. Cold ironing is a new shoreside electrical power solution being pioneered in ports that allows cruise ships to plug into a landside power source and turn off their diesel engines when docked. The resulting power demands are monitored and managed via smart energy management systems.
The Port of Barcelona in Spain has pushed the potential benefits of cold ironing even further, utilizing power that is completely generated by renewable energy systems (on-site wind turbines and solar panels). By powering their cold ironing with a Smart Port microgrid, Barcelona aims to achieve net-zero greenhouse gas emissions from the berthed ships. It is a powerful example of how the benefits of smart ports and marinas can extend well beyond the individual facilities themselves.
Soel Yachts' solar-powered electric boats represent a potential smaller-scale application of this kind of smart renewable energy strategy. The state-of-the-art batteries in these IoT-ready boats can be used to feed excess solar energy back to the grid – or to a localized microgrid powering other marina needs. The benefits are particularly promising for marina-centered resorts in more remote locations. As they point out on their website:
(Many) resorts use desalination systems to produce fresh water for laundry, showers and cleaning — an average energy consumption of 3 kWh for every m3 of water produced. Plug the SoelCat 12 into your grid and you can make the equivalent of 2000L fresh water with the harvested energy, per hour. The mobile power capabilities allow you to be fully energy autonomous without the need for any extra generator! https://soelyachts.com/technology/
With marina management software already supporting ways to meter and bill customers for their energy use online, it is not too big of a stretch to see how the monitoring and managing of on-site renewable energy could be integrated into this Smart energy system.
The tech-driven automation of port operations is finding its marina-scale equivalent with the growing development and use of automated drystack facilities. The first article in this series mentioned Gulf Star Marina in Fort Myers Beach and F3 Marina in Fort Lauderdale as the first two marinas in the U.S. to adopt fully automated drystacks, and this emerging option has received great ongoing coverage by other Marina Dock Age authors.
What's important to note about automated drystack facilities is that adopting them is about more than the potential benefits of the new technology. At a cost ranging from $20K to $100K per slip for the four primary automated systems currently available, it is also a major investment decision that must be supported by the market and match up with a marina owner's financial priorities. Part of SmithGroup's work on the development of the Ayia Napa Marina in Cyprus involved helping the owners assess whether or not to go with an automated drystack system; after careful evaluation, a manual system proved to be the smartest option for their market dynamics and development pro-forma.
Marina planners, designers, developers and operators are facing a range of new options and decisions when it comes to building and upgrading infrastructure and laying the foundation for Smart Marina development. Many of these options lack the long-term track records and built precedents that would make investment decisions easier. The good news is that others are also thinking through these issues and helping to map out potential courses of action – often partnering with the developers of other software and tech-enhanced products that are making headway in the global marine and marina markets. Understanding these new benchmarks and lessons learned can help you make more informed decisions about how and when it will be smart for your facility to implement Smart infrastructure.
Jason Stangland is waterfront practice director and David Lantz is waterfront practice manager for SmithGroup. They can be contacted at jason.stangland@smithgroup.com and david.lantz@smithgroup.com