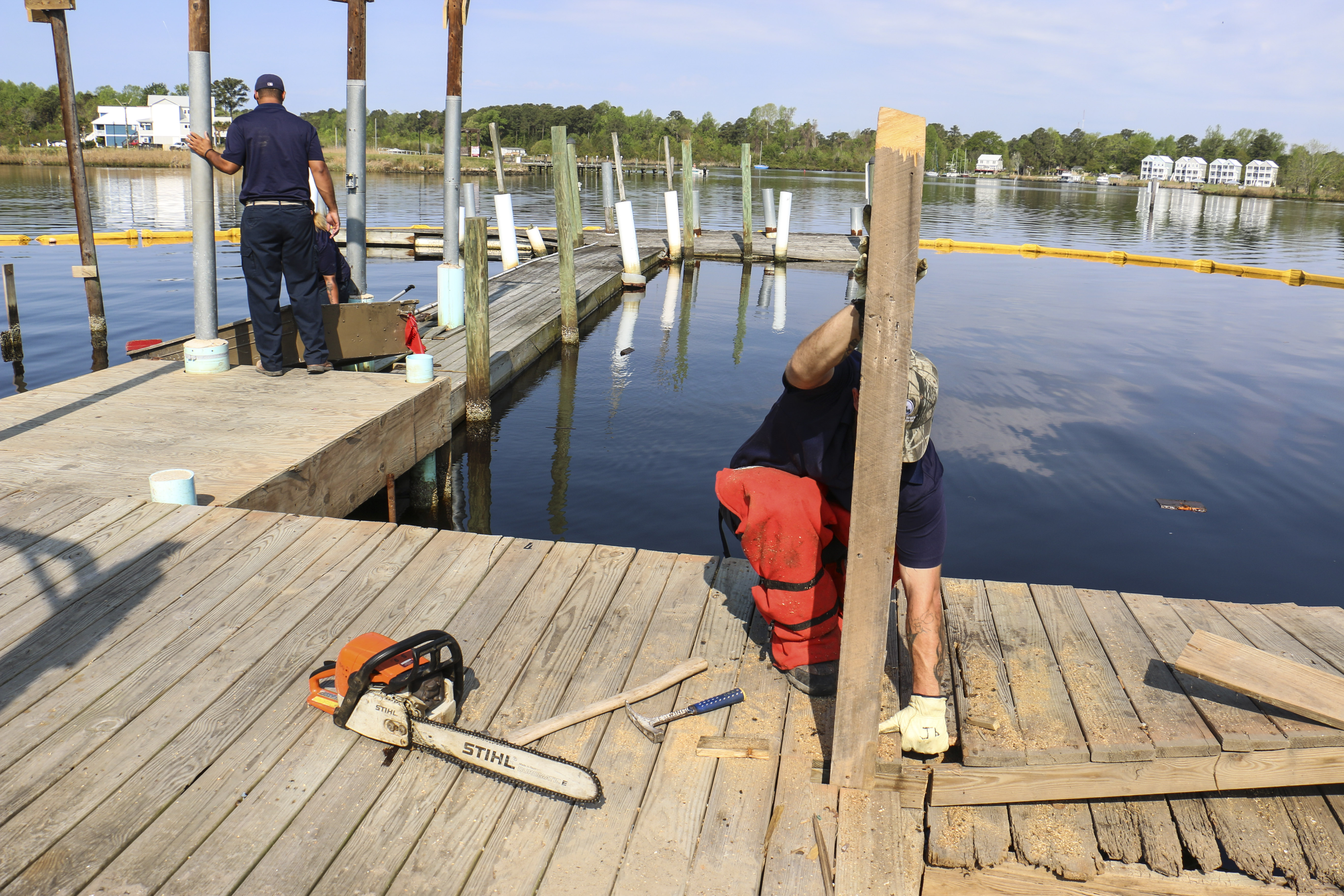 City Renovates Riverwalk Marina in North Carolina
Published on April 5, 2018
When the owners of Old Town Marina in Jacksonville, North Carolina, decided to sell their facility in 2015, they approached the city to see if it was interested.
"It was a good opportunity for the city to acquire waterfront and boating access for citizens; those pieces of property don't come up very often, so we were excited to have the chance to purchase it," said Susan Baptist, director of recreation. The city renamed the facility the Riverwalk Marina, but there was a lot of work to be done before it could be reopened. The docks and slips were in very poor shape.
Municipal workers did much of the demolition work on the existing docks, the seawall and portions of the building on the site, saving the city $50,000. "We got it all cleaned up so that we could get ready to bid it out for construction," Baptist said.
The project includes construction of all of the docks and slips and a boardwalk on the land side. "We will have a fixed pier, and off of that there will be a floating dock with about 16 slips for boats up to 40 feet," Baptist said. T.D. Eure of Morehead City, North Carolina, is building and installing the timber decked/encapsulated marine polystyrene floating docks.
At the end of the pier there will be a half-covered shelter where people can sit and enjoy the water, an open area for fishing and a canoe and kayak launch. On the landside, the city renovated an existing building, upgrading the restrooms and making it ADA accessible.
Sign up for the Marina Dock Age newsletter.
Our newsletter delivers the latest news straight to your inbox including breaking news, our exclusive content covering the marina and boatyard industry, new products, and much more.
The city was able to obtain several grants to help finance the new marina, including $350,000 from North Carolina's Division of Parks and Recreation; $100,000 from Duke Energy Water Resources Fund; and $20,000 from the Coastal Area Management Act.
Construction should be completed by September.