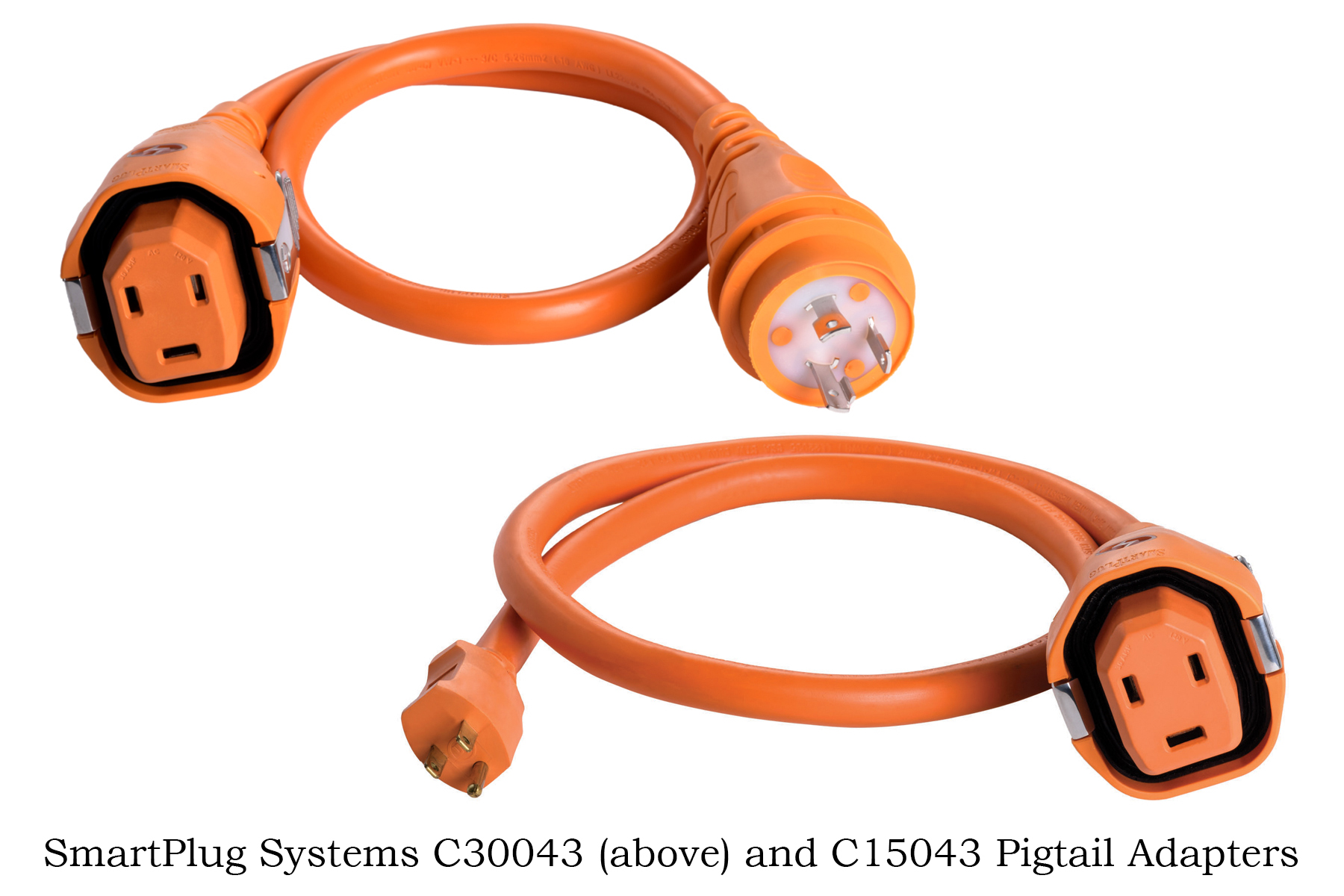 Pigtail Adapter
Published on August 23, 2022
SmartPlug Systems Pigtail Adapters protect from shore power-related electrical issues, have weather-resistant seals, and  an asymmetrical shape with multi-point locking system. The adapter joins a SmartPlug boat-side
connector with a 115VAC three-prong connector for plugging into traditional
electrical outlets. The C30043 model pairs a 30A SmartPlug female boat-side
connector to a 30A male twist-type plug. Also available in various 15A and 50A combinations, including stepping up or down to 30A.