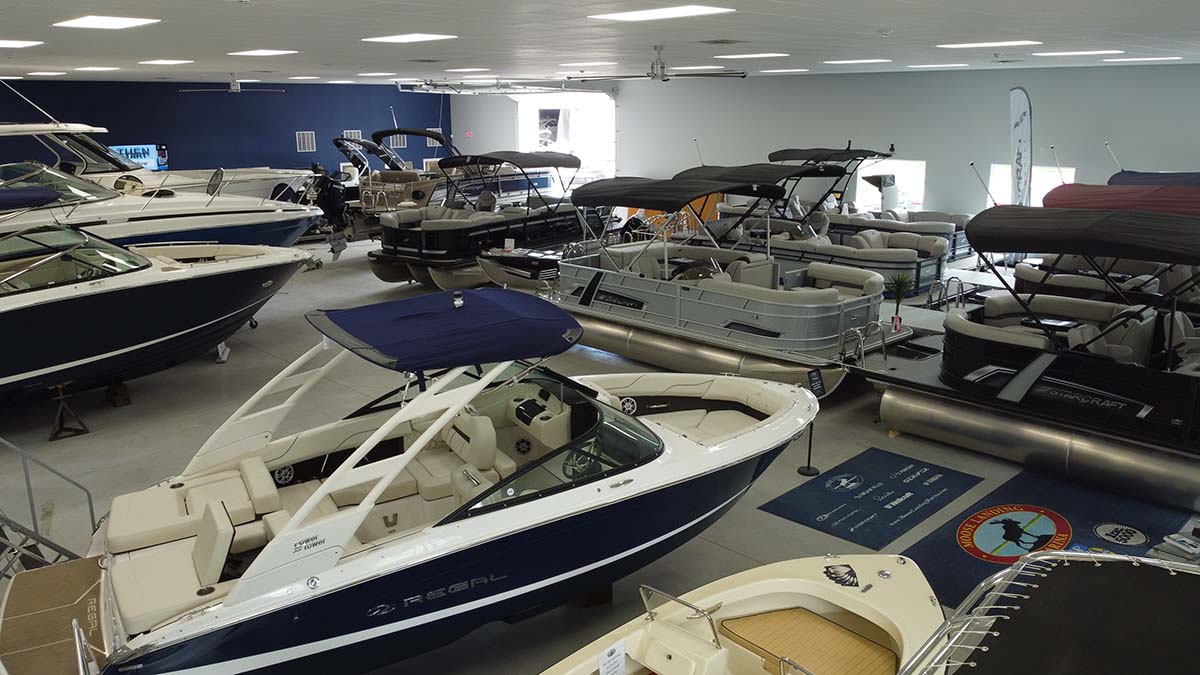 Dealers and Brokers Adjust to a New Normal After Record-Breaking Boat Sales
Published on August 15, 2023
When the pandemic caught the world by surprise, many Americans decided to take refuge on the water, leading to a surge in boat sales. In fact, 2020 and 2021 yielded 800,000 first-time boat buyers. That was good news for the industry as a whole, from boating manufacturers to retailers to marinas, as the recreational boating industry supports more than 690,000 jobs, according to the National Marine Manufacturer's Association. But a boating market report by Boats Group, issued in February, reported that the boating market began to normalize last year, with softening consumer demand. The NMMA also reported that recreational boating will maintain its popularity in 2023, but according to several boat dealers, the momentum has dissipated somewhat.
State of the Market
"The current state of the market in the yacht industry has normalized since the boom we saw at the end of 2019 through 2022. However, the market still has opportunities, particularly in the yachts segment below 40 meters (131 feet) and under $10M," said Matthew Stone, a sales consultant and managing partner at IYC—The International Yacht Company—a California-based firm specializing in the sale of superyachts and luxury yacht charters. Stone was named 2023 Broker of the Year.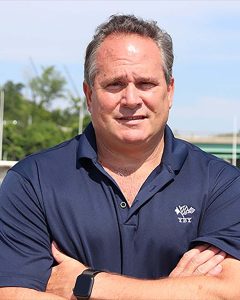 "On the other hand," Stone continued, "the market for yachts ranging from 30m (98 feet) to 70m (229 feet) remains strong, with consistent inventory movement. This segment accounts for an impressive 57% of all transactions closing. This is an encouraging sign for those looking to buy or sell yachts in this size range."
In the non-yacht industry, sales figures have started to dwindle as well. Steve Arnold, owner of Maine-based Marina Holdings, LLC, sells Brig, Defiance, Pursuit, and Sea Fox brands at Yarmouth Boat Yard, and carries a selection of pre-owned boats as well. At his Moose Landing Marina, he sells those brands and more, including pontoons and deck boats.
"We are seeing signs of a softening. It started in late 2022. Year over year for 2023, we are up slightly, but that is due to a lot of boats that were in the pipeline. Q3 & Q4 will be challenging," Arnold said.
Buyer Demographics
Arnold said that he noticed that affluent buyers were still active in the market, though middle tier buyers, while they are still making purchases, are exhibiting hesitancy. "Higher interest rates and inflation across all goods and services have made things especially difficult for the lower end buyers. We don't cater to the lower end buyers too much with our brands, but it still is noticeable on the used boat market," he said.
A decent segment of Arnold's customers are families that are buying dual consoles or cruisers with amenities suited for the family. "The center console market still remains fairly strong, but the most interest seems to be for more family friendly boats," Arnold said.
Arnold added that he is seeing a lot less first-time boat buyers like he sold to in the Covid-19 year; currently, he is seeing many more repeat customers or veteran boaters in the market who wish to upgrade, such as 28-32-foot boats for 35-38-foot new models. "We have still been able to capture new boaters with Freedom Boat Club memberships," he added.
In the yacht segment, people are upgrading if they can find the right boat at the right time. The bulk of the movement Stone is seeing in his industry is within his existing clientele base, even though he is still seeing new buyers enter the market, most of whom have chartered.
Money Matters
Citing a leading marine lending company, Trident Funding, the February Boat Group report noted that there was an 80% increase in boat loan applications in 2022, though loan amounts were smaller than they were in 2021 because of rising interest rates. Interest rates are higher across the board than they were during the Covid-19 boat buying surge. The higher interest rates do not appear to be affecting Arnold's higher end buyers, though, as many skip financing, wire funding or just write a check, at least at his ocean marina. At his lake marina, about 50% of buyers finance. "So far, we haven't seen a push by the banks yet to require more of a down payment or a tightening of credit scores," he said.
It's not just higher interest rates that are keeping some customers away but sticker shock: boat prices are 25-35% higher than they were in 2019, which may prove to negatively affect sales industry-wide.
Inventory and Marketing
The boat buying frenzy naturally led to shortages in inventory, with demand greatly outpacing supply. While it was a seller's market during the pandemic because of the lack of product, Stone said it is now a buyer's market. "Where the behavior has changed is if you need to sell, the boat needs to be priced based on a normal market."
"Our company's core focus is 24 meters or 80 feet and above. In this segment, inventory is still limited; however, there is movement, and new inventory is coming to market and moving based on price and condition," said Stone.
While Arnold, who is based in Maine, does not have any empty showrooms, he has said that seemingly constant rainy conditions since the start of the season have not helped sales.
Though boats practically sold themselves during the pandemic, some boat dealers have to engage in more creative marketing tactics now. "We have some more proactive campaigns going, and our sales teams are having to work the phones and reach out to prospects and customers to make those sales," said Arnold.
As the economy seems to be headed toward a recession, Arnold believes that this will negatively affect the new boat buyer the most rather than existing boat owners. However, a more severe recession could impact the entire industry. However, as Stone sees it, the yachting industry is cyclical and isn't going anywhere.
"Interestingly, the usual trend during economic paradigm shifts is to see the larger yacht segment cool off first, followed by a slowdown in the smaller yacht segment. However, the current situation is the opposite. This can be attributed to the rise in interest rates and inflation, which have impacted the affordability of smaller yachts. Despite these challenges, there is still hope for strong activity in the market. The larger market segment is actively engaged in both acquiring and selling yachts, and the inventory of available yachts remains scarce," observed Stone.