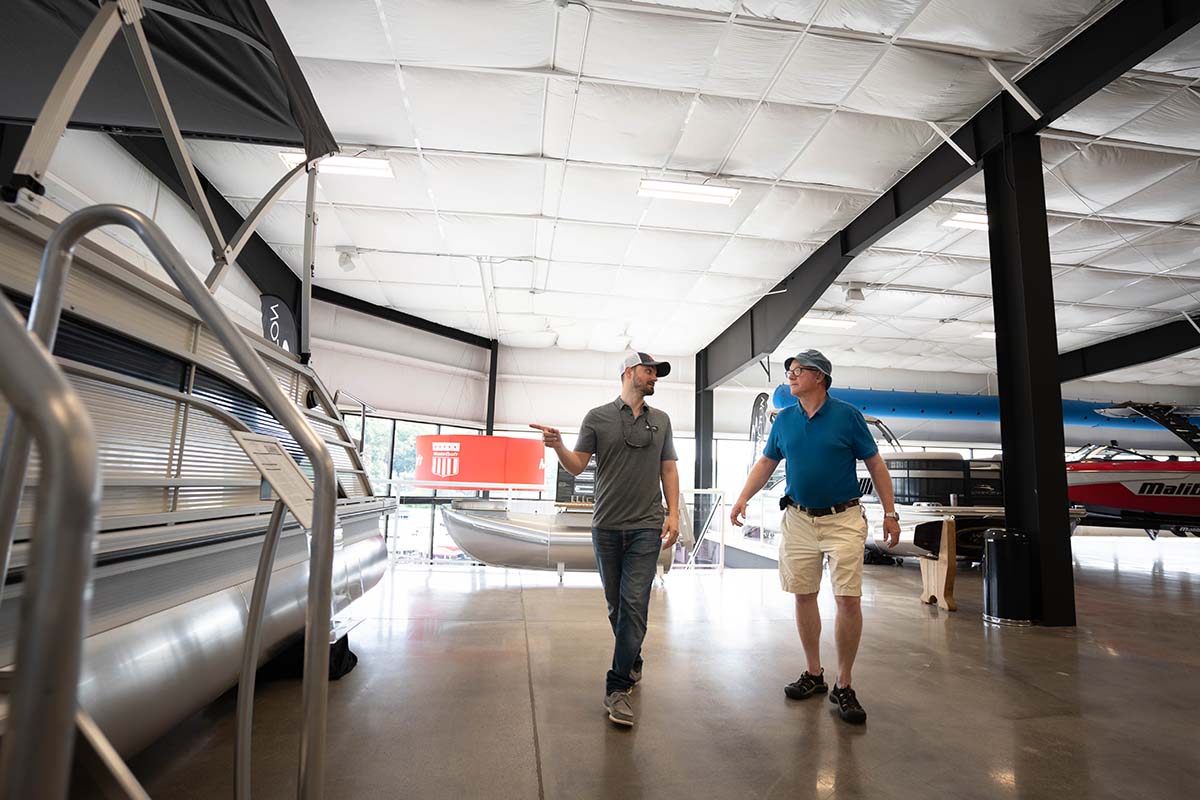 Dealers Are the Front Line for Boater Retention
Published on August 23, 2022
The keys to reeling in new boat buyers and retaining the ones that are already on the water are to make the buying process as seamless as possible, ensure new boaters are comfortable behind the wheel, and continue to showcase the many perks of the boating lifestyle. All areas of the marine industry have a role to play to keep boaters happy, but one of the most critical roles starts in the showroom. Boat dealers are often the first faces of the marine industry that the public sees, so ensuring that face is friendly, helpful, knowledgeable, and, above all, present, is invaluable to the industry's success.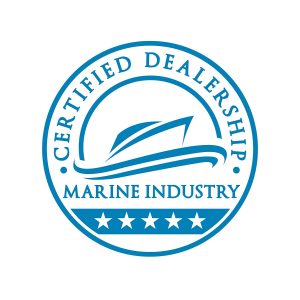 With this in mind, the Marine Retailers Association of America (MRAA) has been working over the past several years to improve and expand its Dealer Certification program.
The Training Program
Started as part of the Discover Boating initiative in 2005, the Dealer Certification program was meant to ensure those who wanted to buy a boat could find the best dealers. Originally a third party contractor conducted the training, but when the program naturally transitioned to MRAA because it was truly a dealer program, the work was taken on in-house.
The training requires dealers to meet 70 requirements under 15 separate categories that focus on dealership operations, employee satisfaction, and the customer experience. According to Liz Keener, certification manager at MRAA, most dealers already meet many of the requirements before they even start the training, but they will likely learn newer trends to elevate what they are already doing. An important aspect to Dealer Certification is that it is meant to certify businesses and their processes, and not individuals, so full dealer teams are encouraged to participate.
Sign up for the Marina Dock Age newsletter.
Our newsletter delivers the latest news straight to your inbox including breaking news, our exclusive content covering the marina and boatyard industry, new products, and much more.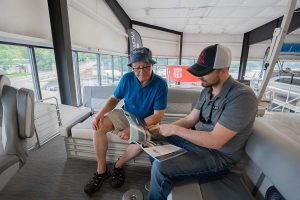 While each dealership and its sales process are unique, certification does have some requirements. For instance, a dealership must sign a consumer commitment as a pledge to take care of their customers. That pledge is posted in the dealership, on the business website, and on social media sites. Team members are also required to follow up with both prospects and buyers within seven days of their interaction. These types of actions are built into the dealer sales system with the intent of improving overall customer service.
The training program runs for seven weeks and includes a weekly webinar that the dealer attends with his assigned consultant and other dealers. The consultant is one of three industry experts that MRAA works with to help shepherd participants through the process, answer questions, review materials, and a continuous resource. Once certified, dealers always have access to the consultants. "We have a dealer who has been certified for several years. He wanted to hire a new parts manager, but he hadn't updated his parts program in years. He asked his consultant for help, and they did a Zoom call to discuss how to freshen his program. The consultants are always available to our certified dealers to offer help and guidance," Keener said.
Along with having a consultant on call, participants also have the added value of continuous education. Where previously dealers simply did a self-checklist annually to show their compliance with the certification requirements, now they participate in continuing education, taking four courses each year that they are welcome to use as part of their internal training with their entire team. "The courses are intense and built for adult learning. There are several modules to each, discussion boards, and a final test. We also do an assessment each year to ensure all the original 70 requirements are still met. Then we work with the dealer to remedy anything that has fallen off," Keener said.
Certification Benefits All
Keener explained that an overarching way they work with dealers is through the use of process mapping where each step of how a dealer conducts a sale is written down and reviewed, starting from how the sales team works with an initial inquiry, through to follow-up whether they buy or not, and continuing a relationship after the sale. "For dealers that are part of a marina, process mapping can help them see efficiencies that can be brought to the whole business. The sales process for slip leases is similar to boat sales. It's really about the customer experience," Keener said. She also commented that some of their training is conducted by an expert in the hospitality field, a field that crosses many segments of the marine industry.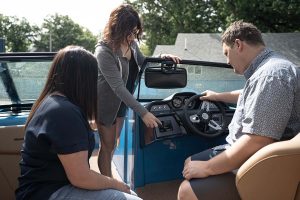 While the training can prove to be beneficial outside of just dealerships, having certified dealers is also a win for the marine industry. Keener said that certified dealers are generally good representatives of the industry and highly engaged in continuing to improve their business. "Our certified dealers are the ones who call us and ask questions, who participate in conferences and webinars and strive to be continuously educated. They don't just check the requirements for the program and move on," she said. Certified dealers have plenty of support.
The focus for MRAA now is to expand participation. Through dealer surveys, MRAA learned that marketing the certification to boaters would spark more dealer interest. The goal is to have customers look for the Dealer Certification logo and know what it means. A first step will be to have certified dealers listed first on the list of dealers on Discover Boating's website. MRAA will also partner with Discover Boating at boat shows to further grow awareness. Similarly, Bonnier already promotes Certified Dealers through its publications including articles, eblasts, social media posts, and more.
A big push for the program will soon come from manufacturers. "We're working with manufacturers to help us support the program by getting their dealers to get on board, to say 'as your manufacturers we believe in you and we'll reward you for getting certified," Keener said.
Dealer Certification is offered year-round, with August through September being the busiest time. Those interested simply pick a time frame for the seven weeks of training and sign up. Keener said that she's encouraged by the pace that available slots are already filling and by the recognition that program has been receiving in the media. With 315 Certified Dealers, the program has only captured about 10% of the dealership audience, so the program, and in turn excellent customer service and retention has much room for expansion.