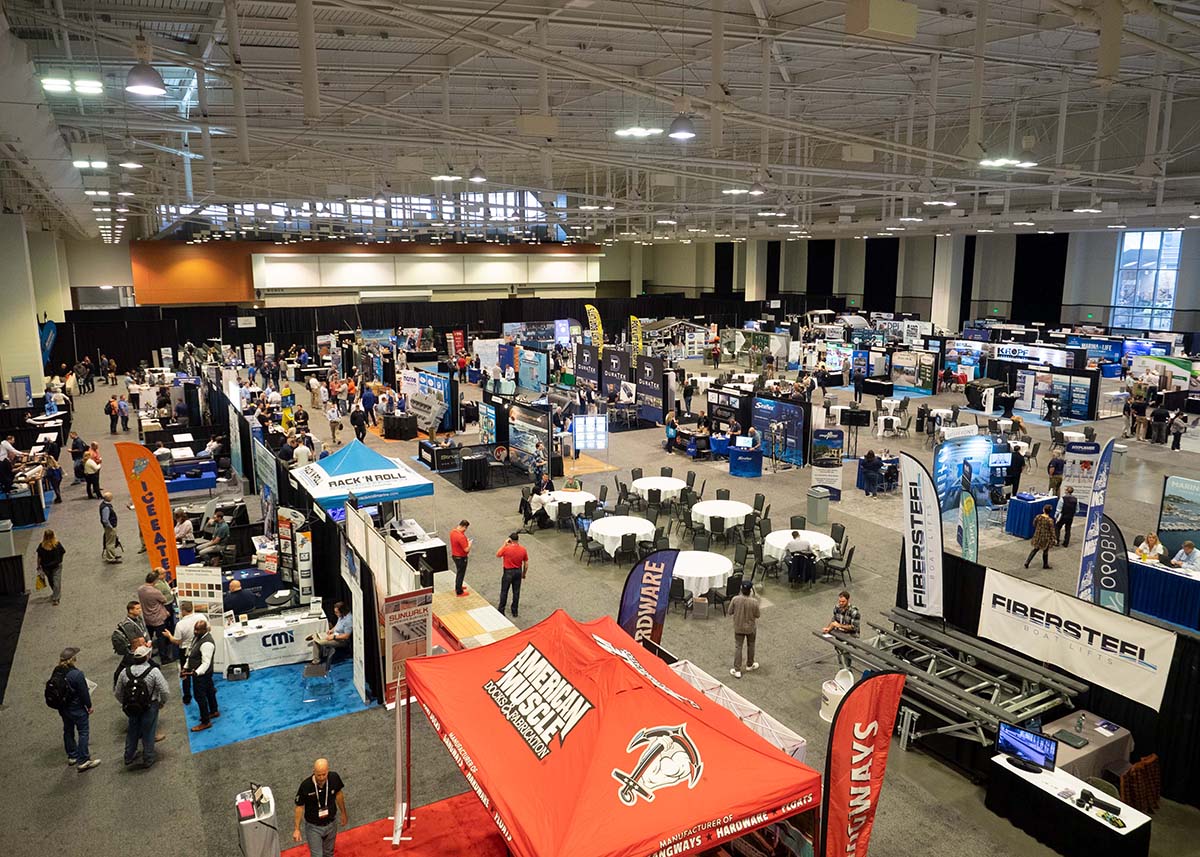 Docks Expo Focuses on What's New, What's Now, What's Next
Published on January 18, 2023
Marina Dock Age hosted the 2022 Docks Expo in Nashville, Tennessee December 6 through 8. Marina and boatyard representatives, suppliers, manufacturers, and industry experts attended the annual conference at Music City Center for education seminars and networking. One hundred thirty-four vendors had exhibits on the trade show floor and 29 speakers held sessions as part of the education program. Nearly 100 marinas attended from 45 states, and international attendees and exhibitors traveled from Canada, Argentina, India, Slovenia, and Mexico.
Opening Session: Safety Measures
Daniel Rutherford, Director of Claims and Risk Management for Maritime Program Group, delivered the opening education session and focused on marina fire safety. Rutherford highlighted some of the dangers and causes of marina fires and offered a list of procedures facilities should adopt to help prevent catastrophes. Among that list, Rutherford recommended that every marina owner and operator should be familiar with the National Fire Protection Association's (NFPA) 303 Standards and 30A Code. "Buy copies and read them to see if you follow the standards," he said. "Make sure you are in compliance because it could save your marina and save you from a liability lawsuit."
Roxanne Rockvam, general manager of Rockvam Boat Yards in Spring Park, Minnesota, focused on email marketing and why it is important for marinas to develop a comprehensive plan to communicate with their customers.
Rutherford also recommended that marinas get to know their local fire department. "You want them to come train at your facility. They need to know where your docks and fuel pumps are and the location of your electrical shutoffs," he said.
What's on the Horizon
The theme of the annual conference focused on What's New, What's Now, What's Next. Exhibitors displayed their latest innovations on the trade show floor and attendees were able to see new products first-hand during multiple product demos. Other education sessions focused on a variety of topics including the future of marina financing, advances in repairing piles and seawalls, and the benefits of adding a boat rental business as an additional profit center. Greg Weykamp, president of Edgewater Resources, covered some of the grant funding programs available to marinas. He also touched on the recently passed Inflation Reduction Act of 2022 which includes tax credits that marinas can take advantage of for solar panels and other clean energy incentives.