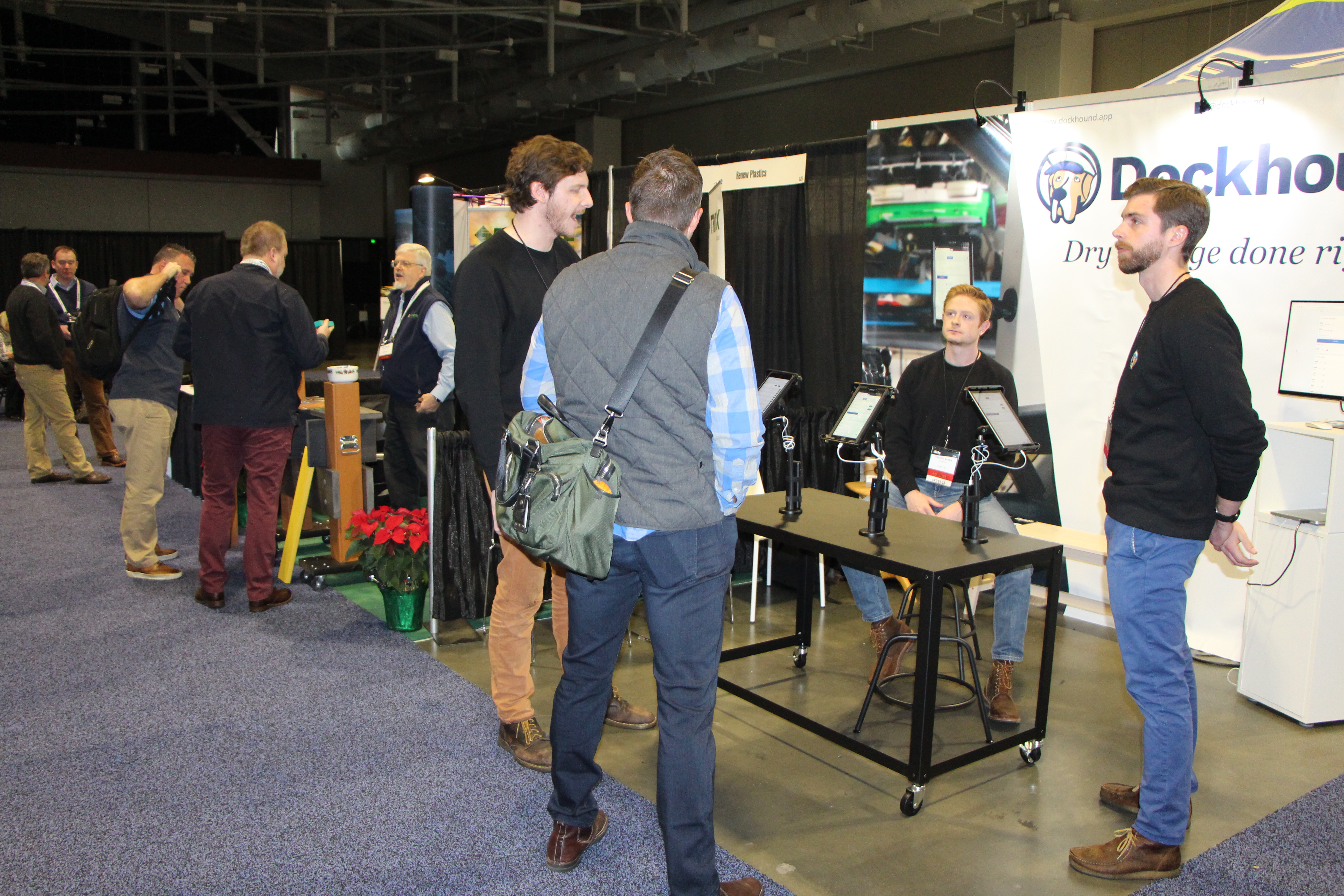 The Docks Expo Rocks Nashville's Music City Center
Published on January 14, 2019
The Docks Expo returned to the Music City Center in Nashville for its annual conference, December 4 to 6. The conference had 21 education sessions on many topics, including CEU credits through the American Institute of Architects. Attendees also spent time with the conference speakers and experts at two roundtable sessions on topics related to the education. The trade show included 105 exhibits from marina industry vendors, suppliers and contractors and product demonstrations from five companies. Numerous social events gave attendees and exhibitors time to mingle at coffee breaks and cocktail hours, at the opening reception at Wildhorse Saloon, and wrapping up conversations and sharing stories and adventures from Nashville at the bloody mary bar the final day.
Wednesday morning, Marina Dock Age honored its annual Marina of the Year winners. Congratulations to Pikes Bay Marina in Bayfield, Wisconsin, and Westpoint Harbor in Redwood City, California, the small and large winners. The magazine also awarded additional category awards to four facilities.
During the breakfast, each winner presented some of what makes each so special. President Mark Sanders spoke at the award ceremony about the rigorous development process and the marina's continued dedication to improvement at every turn. The marina, which took 20 years to navigate through the regulatory process to open, continues to challenge what makes a top-notch marina with creative amenities and thoughtful business practices.
Pikes Bay Marina General Manager Steve Linton live streamed the awards ceremony in Nashville back home to the marina, where his employees enjoyed their own celebration breakfast. Linton's tearful tribute direct to his staff was a highlight of the breakfast. He also spoke about the importance of the marina's rebranding, its efforts to innovate with renovations and new amenities, and the dedication of its staff to safety, training and customer service.
Sign up for the Marina Dock Age newsletter.
Our newsletter delivers the latest news straight to your inbox including breaking news, our exclusive content covering the marina and boatyard industry, new products, and much more.
The breakfast also celebrated 10 industry professionals, who were nominated for the Young Leader Awards. These professionals, 40 years of age or younger, were nominated by their peers for making significant contributions to the marina and boatyard industry and plan to play a big role in shaping its future.
The Young Leader award winners (from L to R): Ed Snyder, Abbey Marina; Davis Joyner, Legendary Marina & Yacht Club; Evan Ridley, Rhode Island Marine Trades Association; Bridgit Pfister, Safe Harbor Marinas; Jeff Heydlauff, Global Marine Insurance Agency; Don Otto, Merco Marine Inc.; Mark Gallavan, Bay Point Resort & Marina; Wade Braman, Southport & Westpoint Marinas; Margaret Boshek, SmithGroup; (not pictured): Jamie Rider, Sunshine Key Resort & Marina.