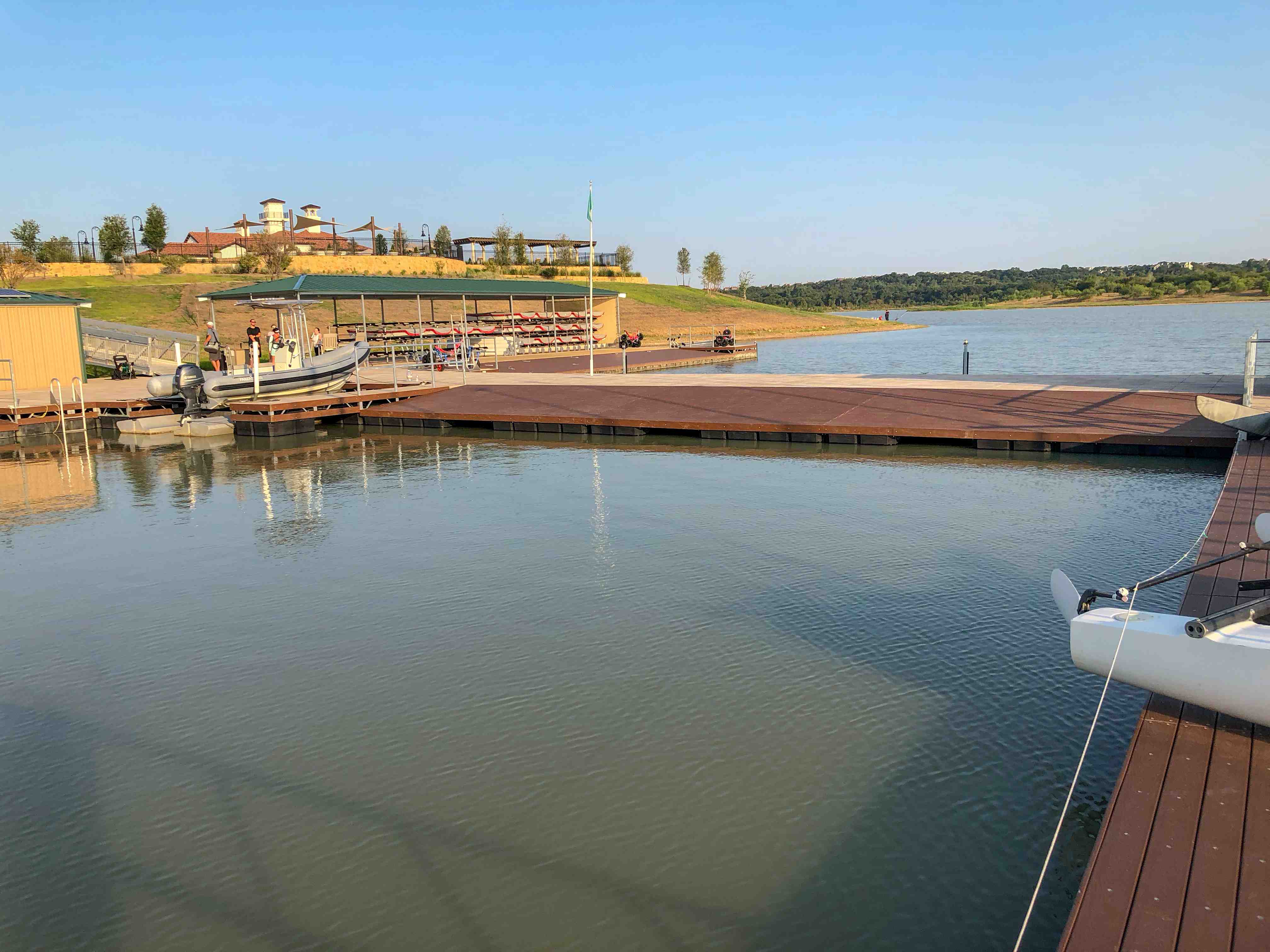 More Docks for Texas Sailing Center
Published on October 16, 2018
The Viridian Sailing Center, which opened in 2016, is located on Lake Viridian in Arlington, Texas. To keep the marina aesthetically pleasing and minimize the visual impact on the lake, Tiger Docks built the original floating docks for the center with clean lines and no visible piling. Since that time, the company has completed various upgrades, such as building enclosures for lockable storage.
This year, in response to community demand, the sailing center decided to expand the facility to accommodate 72 boats, almost double its original size. The project added 1,504 square feet to the sailboat launch area and another 160 square feet of covered storage area.
Like the original docks, the additional areas used concrete tile for the dock surfaces and Trex composite decking on the ramps. This minimizes wear and tear on the docks and on the boats. Due to the Seaflex anchoring system, the new docks are able to with stand high winds and water level variation of 17 feet. (When 90 mph, straight-line winds hit the sailing center, its only damage was a broken deck tile. Other marinas in the area were completely destroyed.)
The biggest challenge during the installation were the temperatures, which consistently soared well over 100 degrees the entire time. Tiger Docks' crews started working at sunrise and found shade under a nearby overpass to assemble the dock sections before floating them into position at the marina. The team spent two weeks in Arlington, completing the expansion on time for a regatta.
Sign up for the Marina Dock Age newsletter.
Our newsletter delivers the latest news straight to your inbox including breaking news, our exclusive content covering the marina and boatyard industry, new products, and much more.