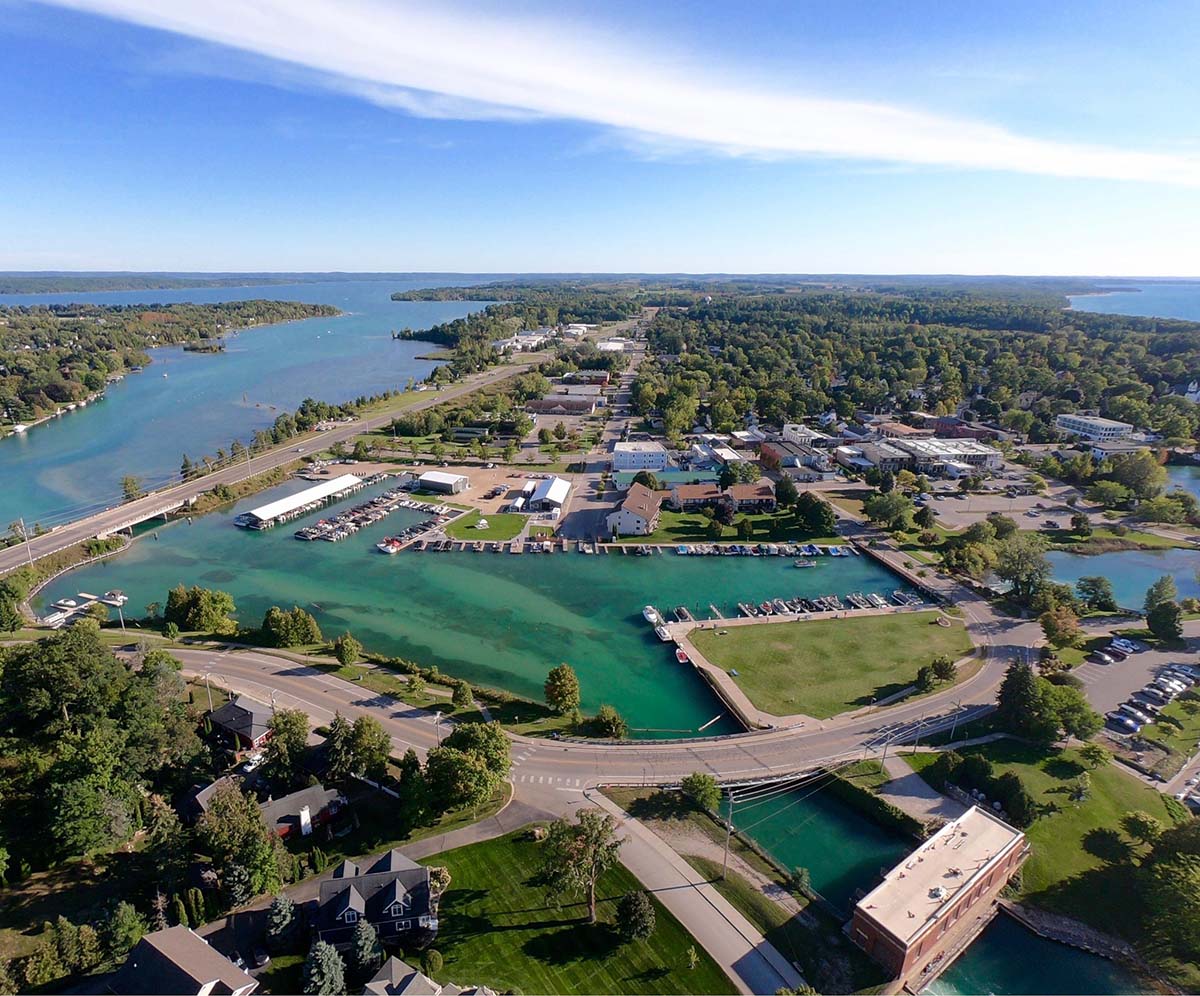 Elk Rapids Marina "Leading the Charge"
Published on November 13, 2022
Electric cars were not much more than a novelty until 2008, the year the first Tesla hit the road and changed everything. Although the cars generated some excitement in the early days, few believed the company would last – especially when taking on the oil and gas establishment and Big Three automakers.
Today, driven by better, safer battery technology and dramatic increases in range, Tesla outsells the oldest automakers in the world by a very substantial margin as electric cars become a common sight on city and country roads around the world.
It would be easy to say the company's founder did everything right, but a big part of the electric car's success is simply timing. People were ready for a change.
Those same advancements in battery technology, safety, and usability are now pushing forward similar changes in the boating industry, where it seems like a flood of new ideas and products are released every week.
Although there are still questions and concerns, some imaginary line in the sand has been crossed and boaters are ready for a change – especially when that change can reduce boating's impact on the environment.
Embracing New Technology
While some marine companies may drag their feet, others, such as Elk Rapids Marina in northern Michigan, are leading the charge into boating's new electric age.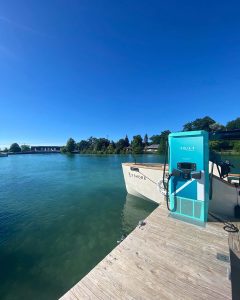 Purchased in 2021 by Susie and Lewis Cooper, Elk Rapids Marina has gone through some changes of its own, adding additional slips, new docks, and bringing some modern boating products to its line-up.
Located on the edge of Elk Lake, marina customers can also access Grand Traverse Bay, and even Lake Michigan further north. The area is also home to some of the largest lakes in Michigan, including nearby Torch Lake with over 18,000 acres to explore.
The Cooper's wanted to bring new technology to the area and electric boats seemed like the perfect choice. Although there are now more than 100 active manufacturers, many are still in the prototype stage so the Elk Rapids team narrowed their focus to two options.
"We looked at Rand and X Shore," said John Conrad, sales manager at Elk Rapids Marina. "Rand builds a modern, Euro-style boat but then adds external power. X Shore is different from everyone else. They are building the whole package."
Founded by Swedish entrepreneur, Konrad Bergstrom, X Shore launched its first fully operational prototype in 2016. Today, the company produces two models – the Eelex 8000 and the X Shore 1, both driven by battery power alone.
The boats can be charged with a standard 30 or 50 amp dockside power source, although high speed chargers can "fill the tank" in under an hour.
A full charge can provide four to eight hours running time, or will take the boat 100 miles at an 11 knot cruise. Top speed is a respectable 32 miles per hour.
As with electric cars, recharging is a concern, so the Elk Rapids crew again took the lead and worked with charging station manufacturer, Aqua superPower, to bring their chargers to the area.
Electric boat owners will be able to find Aqua superPower stations in Northport, Traverse City, Torch Lake, Charlevoix, and Bay Harbor, as well as Elk Rapids Marina.
Addressing Concerns
As with any new technology, potential buyers occasionally have concerns and safety is usually one of the first. Most people have been taught that electricity and water don't mix, which often leads to questions about the safety of electric boats and recharging equipment.
The system is loaded with safety features so if the cord touches the water, the charger instantly reacts to protect anyone handling the equipment. The blades that carry any electrical current are also buried far inside the housing so there's no way to come in contact with the live leads.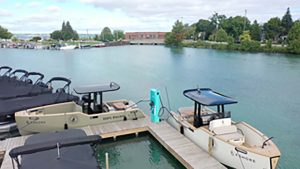 It's also easy to overlook that boat owners have been handling electrical equipment around the water for decades while feeding their vessels with 30 amp or 50 amp power cords from the dock – often without shutting off any breakers before plugging into the side of the boat.
Other safety concerns may seem obvious at first, but when compared with gasoline-powered vessels and their refueling process, a closer look makes it clear that many of those concerns are unfounded.
Electric boats eliminate fumes and the possibility of overfilling and spilling petroleum products into the water, protecting both the boater and the environment.
"It's safer than any fuel, and there's no fumes or spillage," Conrad said. "There is a far greater risk of someone igniting a boat with gasoline than any kind of electric shock."
Electric power also eliminates any exhaust gases or emissions created while a gas or diesel engine is running, again drastically reducing the vessel's environmental impact.
The Elk Rapids Marina staff gets predictable questions, including "what if I run out of charge?"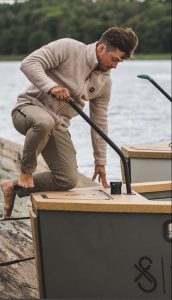 The answer is just as simple as if the boat ran on gasoline. Don't.
Experienced boaters would never leave the dock without checking the fuel gauge and would head for home before the tank ran dry. There is no real difference with electric power – check the gauge, make sure it reads "full," and head for home before the battery runs down.
Paying a little attention to the dashboard is all it takes to avoid floating around offshore with a dead battery and cranky passengers.
With X Shore boats available at Elk Rapids Marina and Aqua superPower charging stations placed throughout the northern Michigan area, it's easy to see why Lewis and Susie Cooper have chosen to embrace one of the fastest growing trends in boating.
"We're working really hard to be a leader in the industry," Conrad said. "We also wanted to give people the option to be environmentally conscious."