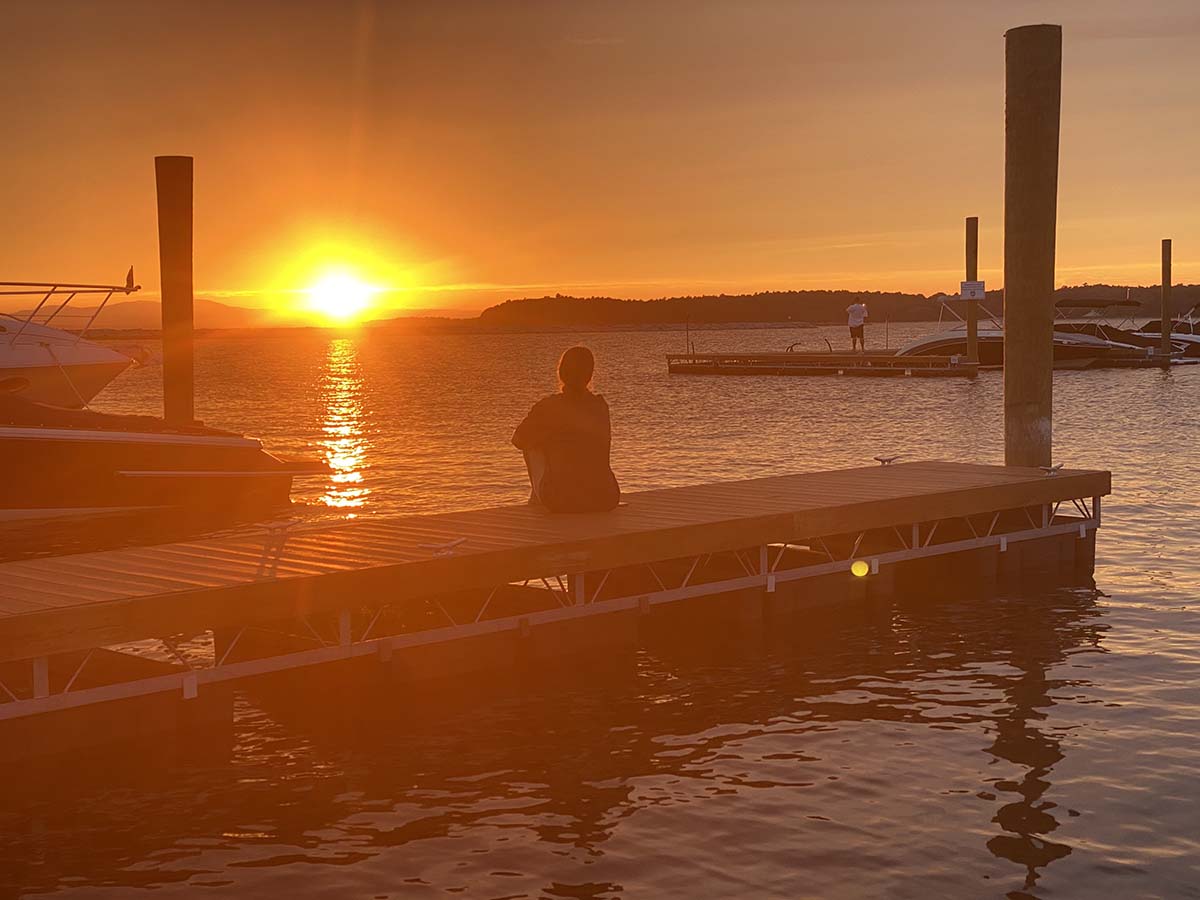 Ferry Dock Marina Gets Creative With Renovation Strategies
Published on March 5, 2023
When conducting business on a larger body of water like the Atlantic Ocean or the Great Lakes, it is sometimes easy to forget that there are hundreds of inland lakes and rivers big enough to support a thriving marine business with 40 foot and bigger vessels sitting at their docks.
Larger bodies like Lake Mead or Lake of the Ozarks might come to mind, but occupying the border of New York and Vermont, 124-mile-long Lake Champlain provides boaters from both states and the nearby Montreal, Canada area with more than 490 square miles of surface area and 587 miles of coastline to explore and enjoy.
At a little over 12 miles at its widest, Lake Champlain is one of the few places in the world where people can watch a mountain lake sunset.
The lake and it's many connected rivers and bays create a haven for boaters, which makes it easy to see why, along with the boating industry itself, area marine businesses like Ferry Dock Marina in Burlington, Vermont, grew dramatically in the last few years.
Sign up for the Marina Dock Age newsletter.
Our newsletter delivers the latest news straight to your inbox including breaking news, our exclusive content covering the marina and boatyard industry, new products, and much more.
Preparing for Growth
Although Ferry Dock Marina already had plans for growth on the table, when Covid-19 caused the world to slow down and added to the boating industry boom at the same time, the team saw it as an opportunity to shorten their timeline and complete an extensive expansion project.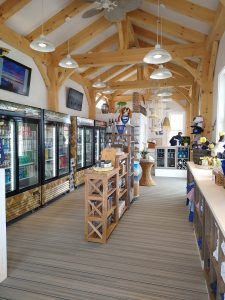 One of Vermont's oldest marine businesses, 21 of Ferry Dock Marina's slips have been in use for over 100 years. The location has added capacity since, growing to 61 slips where they stayed until 2018. Recognizing the growing need for slip space in the Lake Champlain area, the marina added 231 additional slips to provide space for 292 vessels.
However, the Ferry Dock crew wanted to build more than just additional slips. "We really wanted to take our customer service a step further," said Kyle Bostwick, general manager at Ferry Dock Marina.
For Ferry Dock Marina, growth was not without its challenges. Owned by parent company Lake Champlain Transportation, which also runs the car ferry service between Burlington and Port Kent, New York, along with several other routes, the marina shares real estate with the company's ferry operations.
Their smaller footprint meant they had to get creative to increase capacity, covering everything they could from side to side and then expanding outward into the lake. However, the same challenges to growth also helped to facilitate it.
With the ferry company's operations close by, Ferry Dock Marina also had a wealth of tools and talent at their disposal, giving them the ability to keep many tasks in-house. "We have our own welders, engineers – a lot of the trades are covered here," Bostwick said. "We can even set our own pilings."
With so many of the Lake Champlain Transportation team involved in the growth, the Ferry Dock Marina expansion project became a win for everyone involved. "Aesthetics, design, and creation were all done internally, "Bostwick said. "It's a company-wide source of pride."
More than Slips
The marina expansion created one of the Lake Champlain's largest and busiest marinas, but slips were not all they added to the property. "Over the past five seasons, we have upgraded the restaurant, added not one but two state of the art bathroom and shower facilities, and established the best retail ship store experience on Lake Champlain," Bostwick said.
Ferry Dock's ship's store, Elbow Cay, was added in 2020. The post and beam structure was created by local company, Vermont Framers, and designed with lots of exposed wood. With it's beautiful interior and colors based on Caribbean styling, the store was designed to give people a better experience than just typical rows of shelves and coolers.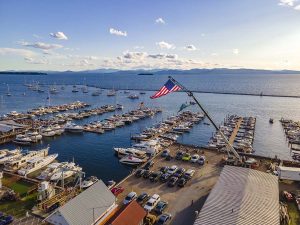 Elbow Cay also provides everything from sunglasses and towels to meats, cheeses, wine, and beer. "We have everything needed to supply boaters for a fun day on the water, or on the dock," said Bostwick.
Like many marinas, Ferry Dock focuses primarily on the in-water experience and does not provide service, choosing instead to rely on local mobile marine technicians. The marina is considering the addition of storage in the future, but for now, they are focused on providing the best service to their slip customers.
That focus has paid off, winning Ferry Dock Marina a prominent status award from Marinas.com for four years in a row, with the most recent recognition given in 2022. "We were the first marina on Lake Champlain to receive Elite Fleet status and we're really proud of that," Bostwick said. "Locally everyone wants a slip here, and it is a testament to the culture created and the hard work by staff to create the best customer service experience."
Although most of Ferry Dock Marina's seasonal slip holders are local to Vermont, Lake Champlain boaters can use the New York canal system to get as far north as Montreal and south to New York City and the Atlantic Ocean beyond.
As Vermont's largest city, Burlington has a popular waterfront with lots of shopping, attractions, and plenty of restaurants within easy reach of the marina. Although the Ferry Dock crew fiercely protect their seasonal boaters, they also offer 15 transient slips for guests visiting for an hour, an afternoon, or overnight.
Developing New Ideas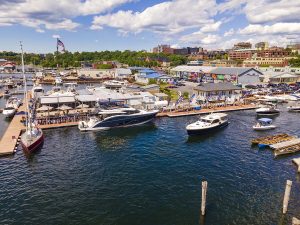 Ferry Dock Marina's growth and popularity has done nothing to change the crew's commitment to customer service. With full slips and a wait list 200 names long, they have now turned their focus to other services provided at their location. "With the waitlist, we have focused our efforts to now market ourselves as the best gas dock experience on the Lake," Bostwick said.
Although all of the marina's expansion and upgrades have created a beautiful facility, it is easy to see what keeps Ferry Dock Marina's seasonal slips full from May to October year after year. Bostwick sums it up by saying, "We service the heck out of our customers."