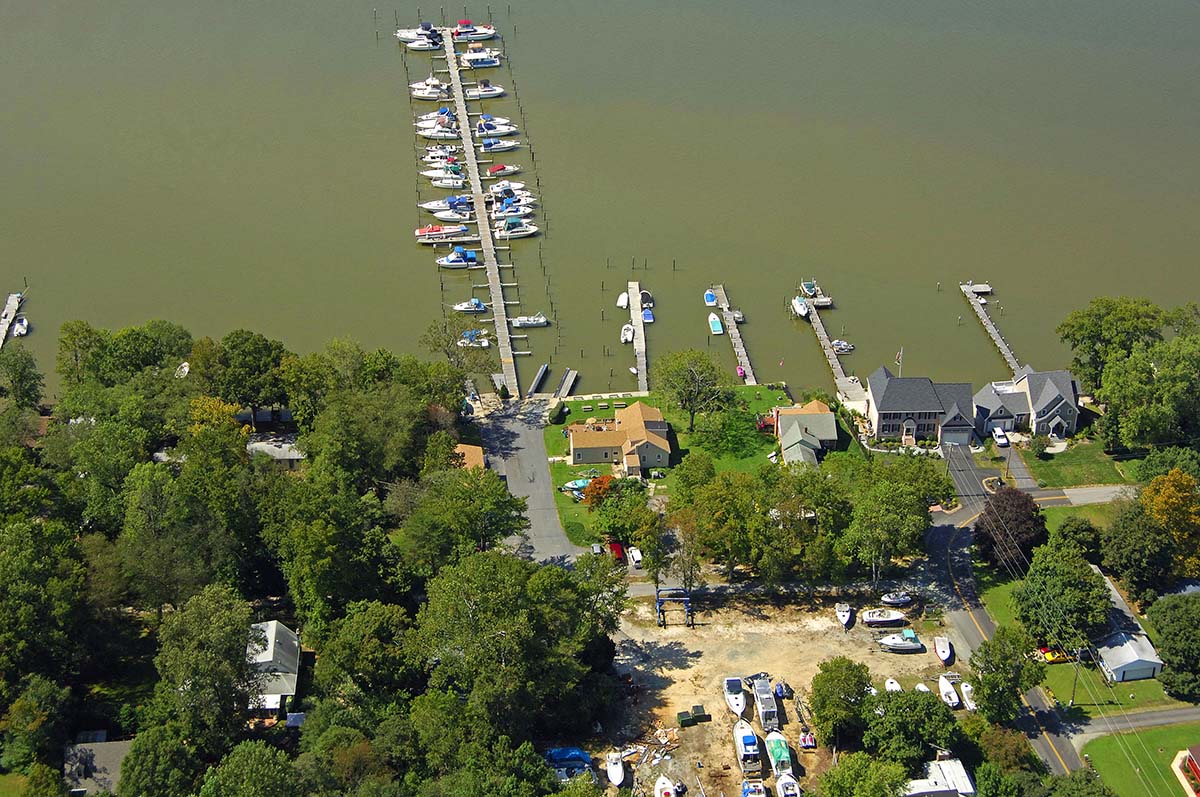 Finding Fortune in a Fixer Upper
Published on June 29, 2023
There are many television shows that tout the benefits of buying a home that needs a bit of care or a full-blown renovation. Such places are more affordable in today's overpriced market, there's less competition from other buyers, and taking on a fixer-upper allows for complete customization. All of this holds true in the marina market as well and it might make sense to look for the rundown property instead of the shiny new one.
Zia (Zak) Mirjabaei, owner and president of Dolphin Services LLC, Dolphin Marine Center, and Dolphin Marina at the Cove, has been buying and selling marinas for decades and understands the benefits of taking on a renovation project. "When you buy a property that needs work you have to understand that you're giving up the first three to four years of profit, but then you'll double your profit about every four years and can go back to the market with a higher cap rate, sell, and recover that money plus more," he said.
For Mirjabaei, who started his career building first a center console boat and later shifted to fiberglass bridges, there are key factors that make a property worth buying or walking away from. Depth underwater, sound dock structure, and location are his three priorities. He's also added having the ability to find a contractor in the area as wait times are reaching three or more years for skilled workers. He ended up buying his own pile machine after he couldn't find a contractor for his last project.
The size of the facility is not critical to his decision-making. "The larger the marina the more money it takes to renovate it, but the return is more. No risk, no reward is true. You need to look at your budget to make sure you can tolerate two to three years of debt before you can grow with new customers, services, and increased prices," he said.
Sign up for the Marina Dock Age newsletter.
Our newsletter delivers the latest news straight to your inbox including breaking news, our exclusive content covering the marina and boatyard industry, new products, and much more.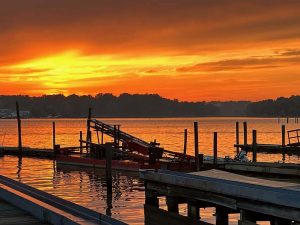 Noticing Red Flags
A red flag is any environmental problem or concern such as a visible sheen in the water, underground storage tanks, or contamination in the soil. The cost to resolve poor environmental stewardship is too great a risk as there's no way to tell upfront how deep or far an oil or gas spill or leak has grown. Plus carrying a reputation as a polluter can cause irreversible harm when trying to attract customers. Another caution is the permitting process. Mirjabaei encourages potential buyers to find out what it takes to get a permit and how much it costs before they commit to a property. Construction permits are never easy or inexpensive to secure, but there are some areas where they are practically unattainable. His final caution is to only buy a property that offers an income from day one. It rarely pays to have to start building from scratch, paying out money to rebuild and market, with no cash coming in.
When looking at how to restructure a marina, Mirjabaei said it pays to be creative and add amenities and services. The new generation is looking for a restaurant, bar, onsite lodging, as well as a friendly environment that makes it easy to dock and entertain. He said that service is key because quality service people will bring in higher paying customers.
With this in mind, Mirjabaei said building the right team is critical and often means starting over. He takes the first six months at a new property to learn about the marina, the management, and the team, and makes the decision of whether or not there needs to be a personnel shift. He's cognizant that if a marina is failing, it could be caused by an apathetic team that won't meet his goals for the renovation. "Labor and employees is the most challenging part of the process, but if you learn from reliable sources that there's a lack of service, it won't help you to keep the old team," he said.
And while he recognizes the value of top-level service and amenities, Mirjabaei recognizes that the bulk of any profit will come from the docks. "The income from a marina comes from how many boats you can store on land and in the water and what you can charge. Any other income is gravy," he said. Taking advantage of opportunities to expand storage or reconfigure it to better accommodate a growing fleet will prove more profitable in the long run than adding a campground and swimming pool.
Mirjabaei's final advice You must love the job. There are other ways to make money faster and easier than taking on a fixer upper."