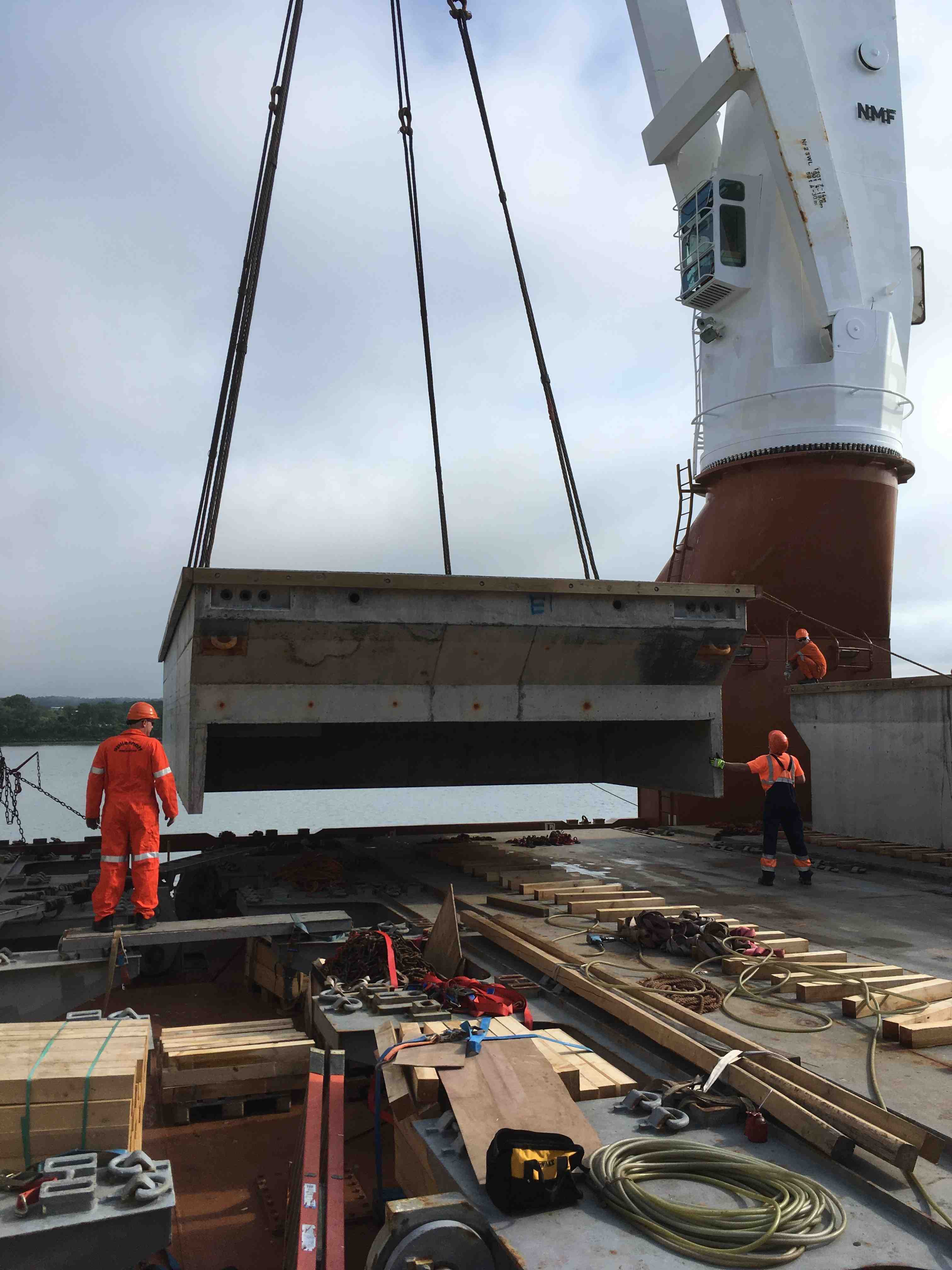 Fore Points Marina to Open in Spring
Published on March 22, 2019
Starting this May, a 150-slip marina in Portland, Maine, will be welcoming boaters to its brand-new facility. Fore Points Marina, which sits at the mouth of the Fore River where it empties into Casco Bay, will be able to accommodate boats from 25 feet to 500 feet.
Portland Foreside Development Co. has been working on Fore Points Marina for five or six years, according to Vanessa Pike, director of marina sales and marketing. One section is reserved for megayachts; the marina should be able to accommodate up to a dozen, depending on their sizes. The remainder of the slips will accommodate 25-, 35-, or 45-foot boats, and demand for those slips has been high, Pike said.
The marina's on-site amenities will include a small bar and bistro, a crew area, showers, laundry and a fire pit/picnic area.
"The marina has been very thoughtfully constructed; the developers have been thinking long-term," Pike said.
Sign up for the Marina Dock Age newsletter.
Our newsletter delivers the latest news straight to your inbox including breaking news, our exclusive content covering the marina and boatyard industry, new products, and much more.
SF Marina Systems built Fore Points Marina's outer docks, which are solid cast, floating concrete with wave attenuators. The docks are 20 feet wide and have a total length of 1,500 feet. They were built in SF Marina's factory in Stockholm and came to the U.S. in two shipments.
"Where we are in Casco Bay tends to be a little rough, and we have a very active harbor, so we get a lot of wake," Pike said. The concrete attenuators will provide a breakwater perimeter for the marina.
The docks inside this breakwater are aluminum framed with ipe decking, built by Structurmarine.
The project's general contractor Cianbro is handling the dock installation.
IGY Marinas is managing the marina. Unlike some northern marinas, Fore Points Marina will keep at least a portion of its slips open year-round to serve the people who commute to the mainland each day from the many islands in the Casco Bay.
Fore Points Marina is part of a multi-phase redevelopment of a 10-acre area that will eventually include offices, studios, restaurants and shops as well as a public market and open space.