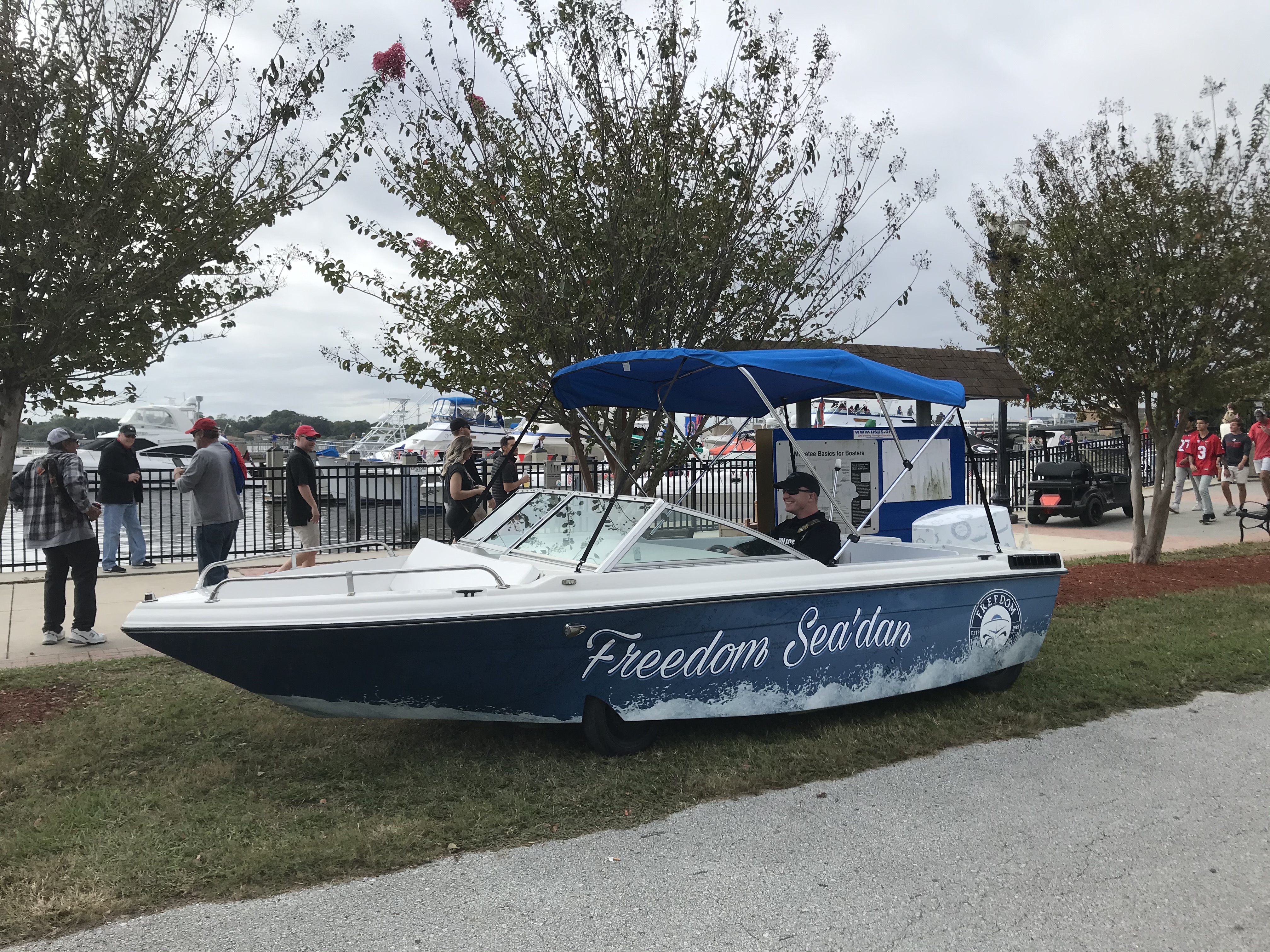 Freedom Launches Seadan
Published on November 21, 2019
Freedom Boat Club has a new addition to its fleet, the Freedom Boat Club Seadan, a street legal boat-car.
"This has been more fun than I even imagined," Lisa Almeida, president of Freedom Boat Club Jacksonville, said. "When people see me coming down the road their faces light up. Some folks will even pull off the road and to take a picture."
Almeida first had the idea when she saw a golf cart crafted to look like a boat. She contacted Curt Anderson, owner of CMA custom golf carts, about designing one of these aqua-mobiles. Instead of building a new one, they found one in Daytona in need of some work and a new homeport.
The boat-car is an 18-foot Seasprite mounted on the frame of a 1994 Nissan Sentra. Almeida took the vehicle to the Florida/Georgia tailgate to gauge the response of the crowd. She said the reception was phenomenal with heads turning, fingers pointing, and everyone smiling and waving.
The Freedom Seadan will continue to make appearances at big events and popular areas around Jacksonville, usually captained by Lisa Almeida.