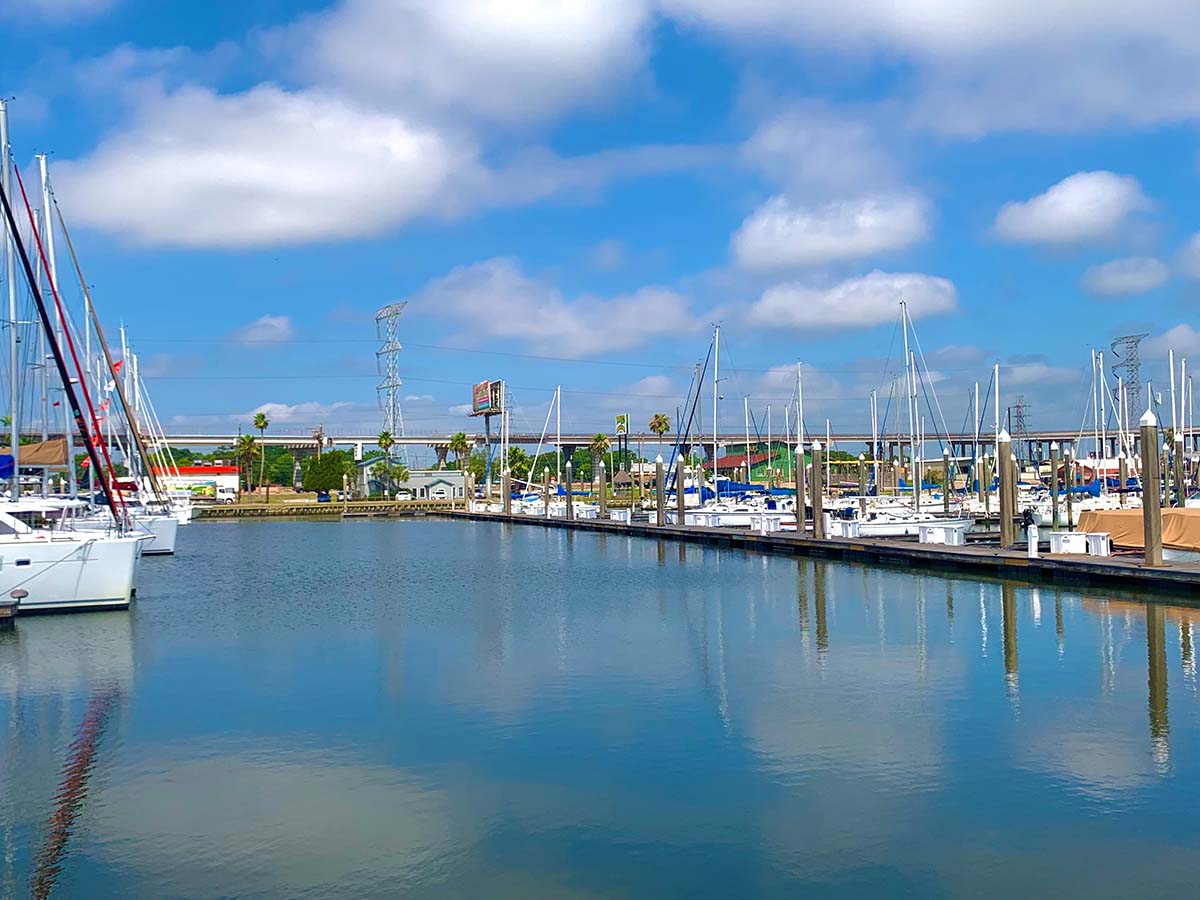 Galveston Bay Marina Adds New Catamaran Dock
Published on July 1, 2022
Kemah Boardwalk Marina in Galveston Bay, just outside of Houston, Texas, has just completed construction of a new dock to accommodate the growing number of large sailing yachts visiting the facility. The marina's B Dock received a makeover, converting its mono-hull slips into one 450-foot, alongside tie dock. Most other marinas in the Bay do not meet the height and length demands of these catamaran yachts, causing many owners to tie up in Florida, instead. The Kemah Boardwalk Marina can welcome catamarans of 50 foot length and 28 foot beam range. The recent change in layout also increased the berth of the common space between the A and B docks, allowing for a greater taxi and turnaround area for the larger vessels.
"With most catamarans larger than 45 feet unable to access most of the region's marinas due to their mast heights and bridge restrictions, we decided to take advantage of our location on
Galveston Bay to offer these larger yachts an ideal homeport for exploring the Bay and the Texas Gulf Coast," said Brad Grace, marina manager at Kemah Boardwalk Marina. "The additional alongside-tie dock will now offer catamaran owners a Texas homeport option instead of being forced to keep their yachts in Florida."
The Kemah Boardwalk Marina prides itself on being a family-friendly facility with a number of complimentary guest services including ice and package deliveries, pump-out and dockline assistance, and even local restaurant reservation assistance. The marina also offers a calendar full of events such as chili and gumbo cook-offs, boaters' breakfasts, and boat decorating contests.
Sign up for the Marina Dock Age newsletter.
Our newsletter delivers the latest news straight to your inbox including breaking news, our exclusive content covering the marina and boatyard industry, new products, and much more.