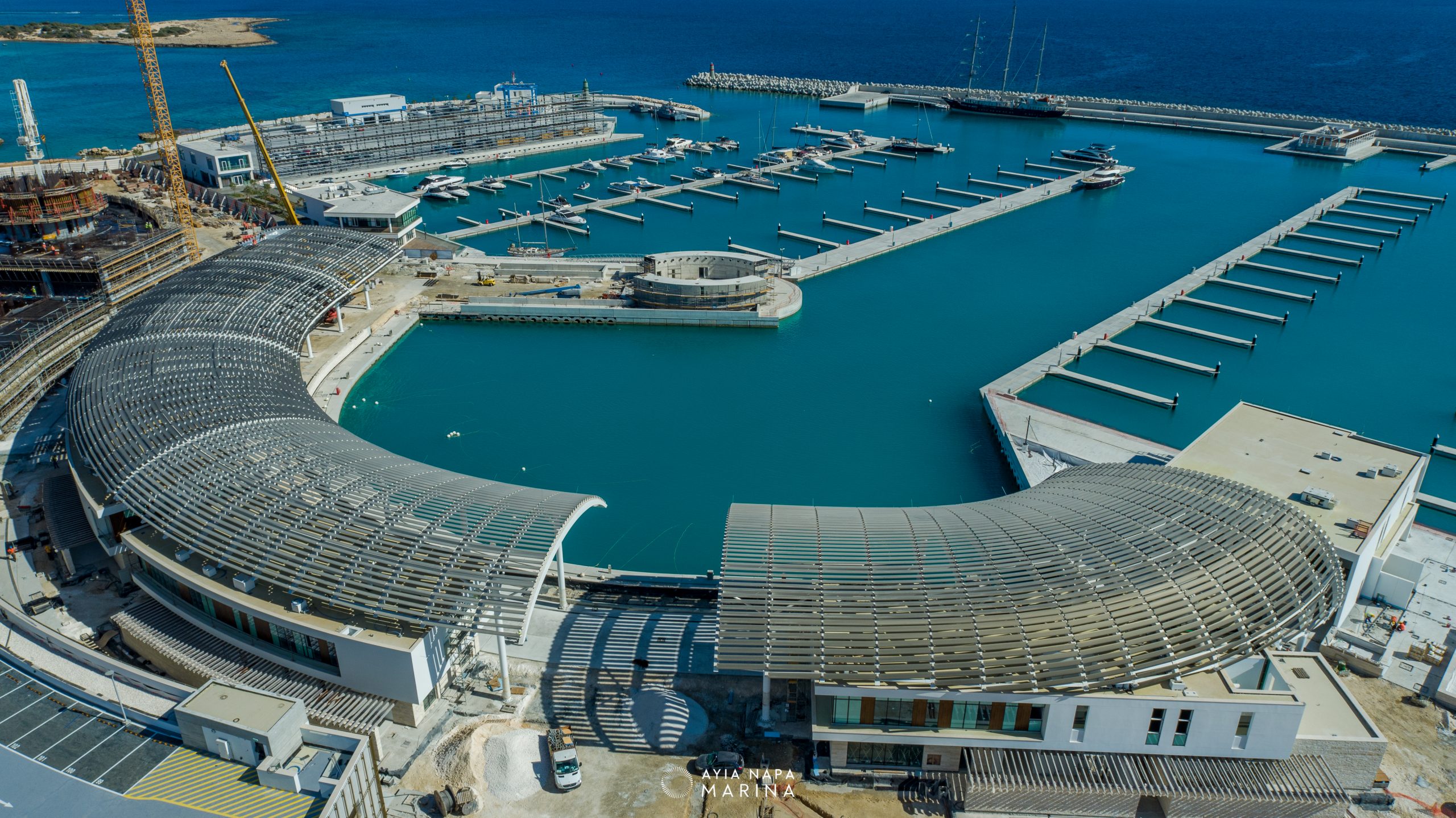 Getting Through COVID-19 – Adaptation and Change for the Marina Market
Published on November 12, 2020
For most business owners, 2020 will be remembered as a year they would rather forget. The global coronavirus pandemic hit early on and quickly erased any notion of business-as-usual, sending businesses and market sectors into downward spirals from which they are still trying to recover.
COVID-19's economic impact on the recreational boating and marina industries has been mixed. For some owners and operators, the initial slowdowns and losses from lockdowns, shelter-in-place orders, and travel restrictions gave way to unexpected gains that helped salvage what could have been a lost year. Some marinas – and the U.S. boat sales market overall – found new customers during the pandemic and were able to do more than just survive.
A key area of future market speculation related to COVID-19 is to what extent the adaptations to it will endure after the pandemic is over. For example, many analysts are predicting that the shift to remote working will remain a permanent part of the employment landscape moving forward. While this kind of forecasting should always be regarded critically, a few COVID-related trends are poised to have a major impact on the marina industry in 2021 and likely beyond.
Growth in Regional Tourism
After weathering the initial shutdowns and operational restrictions, a surprising number of marinas are reporting having a decent 2020 financially. Some, like Temagami Marine in Ontario, are experiencing growth. One of the key factors behind this was the attraction of new customers due to COVID. The widespread cancelling of vacation plans led people to seek safe, outdoor recreational getaways closer to home. Some marinas were in position to capitalize on this new customer interest and demand.
Sign up for the Marina Dock Age newsletter.
Our newsletter delivers the latest news straight to your inbox including breaking news, our exclusive content covering the marina and boatyard industry, new products, and much more.
Temagami Marine's outlook in the spring was bleak: their revenues were down 86%. But then the market for Canada's recreational businesses started to take off. For Temagami, a marina that stores 100 boats for owners who live abroad, this more localized market growth was pivotal. Their more remote location also gave them an advantage in a market looking for socially distanced destinations. As marina co-owner Kim Krech put it in an interview with TVO.org, "Canadians who couldn't travel abroad started spending their money here." As of August, their business was up 15% for the year.
While that kind of success is far from universal, many parts of the U.S. experienced this same surge in new customers. Will this growing interest and participation in the outdoor recreation sector be a sustained trend moving forward? It would be great news for U.S. marinas and boating if it were and The Outdoor Recreation Roundtable (ORR) is actively working to support that.
The ORR, comprised of 32 national associations (including the Association of Marina Industries, Boat U.S., and the National Marine Manufacturers Association), released A Roadmap for a 21st Century Outdoor Recreation Economy in August. Seeking to "revitalize America through recreation," the document advocates for policy changes and funding that will not only help the U.S. get through COVID, but will help grow a key and often underrecognized economic sector that generates $778 billion annually, supports 5.2 million jobs, and strengthens the health of our communities and our public lands and waters.
The Roadmap acknowledges the toll that COVID has taken on the outdoor recreation sector. For example, 89% of the industry's businesses were reporting a YTD decrease in sales, with 39% seeing a drop of 50-75% or more. But as ORR also points out, "Prior to COVID-19 the recreation economy was growing faster than the economy as a whole in every indicator."
One of the marina industry's ongoing concerns has been attracting the next generation of recreational boaters. It would be a very positive development to have found at least part of that generation during the pandemic. Recovery from COVID has the potential to bring that new customer base along with it, especially considering the next trend.
First-Time Buyers
One of the more unanticipated economic success stories during the pandemic has been an unprecedented increase in U.S. boat sales. This trend started early in the year and kept building. A September report from The National Marine Manufacturers Association states 47% of marine manufacturers saw a year-over-year increase in new orders by the end of Q2, and 15% reported substantial growth in sales.
A July story in the New York Times, The Boat Business is Booming, highlighted this national run on boat buying, largely spurred by first-time buyers. Boat manufacturer Yamaha sold 1,600 boats in May alone, one-third of what it typically sells in a year. MarineMax, a dealer with 64 locations in 23 states, reported increased sales in every single category of boat they sell. Ryan Kelly, a partner in Kelly's Port, a boat dealership in Osage Beach, Missouri, captured the general sense of surprise and awe within the industry. "We know there are a lot of people hurting right now, but speaking on dollars and cents, we've never ever, ever seen boat sales like this."
Kelly's comments were echoed in an October article in Community Impact Newspaper, reporting on the boating boom in Texas and Lake Travis. Buzz Watkins, the owner of Lakeway's MarineMax Sail & Ski in Central Texas, said he had "worked in the boating industry for more than 40 years, but had never seen a surge in business like the one boat dealers experienced this summer."
Like many parts of the U.S., Texas has experienced a huge increase in retail boat sales, accompanied by growing sales for kayaks, canoes and paddle boards and a substantial increase in boating and water-based recreation.
A key story within this story is how effectively dealers were able to coordinate and make these sales remotely. The increasing importance of online sales and marketing for the recreational marina and boating industries certainly came to the fore in 2020. It was also exemplified by the socially distanced growth in automated payments and tipping, online management and scheduling tools, and online customer communications at many marinas. Many ideas of what customers would and wouldn't be willing to do online (and what owners/operators would be willing to automate) have changed in response to the pandemic – a trend that will certainly carry forward.
It seems unlikely that 2020's unprecedented sales surge to first-time buyers will repeat itself in 2021, although there could be continued momentum and gains in certain boat and watercraft categories. While it is much more difficult to know whether this sudden shift in buyer interest and growth can be sustained after COVID is over, there is clearly an opportunity for outreach campaigns targeting these new customers, and a proactive approach to filling the new needs and demands they bring to the market.
Responsive Strategies
Initial hopes that the pandemic would play out quickly and things would return to a pre-COVID normal by the end of 2020 have not materialized. While considerable uncertainty remains, the world will clearly continue to grapple with the disease in 2021 – and marinas will need to factor this into their short-term operational and long-term business planning.
It is also clear that what mitigates the spread of infectious disease can be extremely difficult to translate into a sustainable business model. The City of New York recently issued new guidelines that will allow restaurants and bars to provide heated, socially distanced outdoor seating on adjacent sidewalks and streets through the winter. But for many of these business owners, the additional customer capacity still won't get them to their break-even point.
Ayia Napa Marina in Cyprus has faced a particularly daunting set of challenges adapting to COVID, including continued construction, leasing and sales during phase-one opening of a new destination marina that serves as an international arrival point for the Mediterranean island nation. Haris Koureas, Deputy CEO for Ayia Napa, summarized how COVID has impacted their operations.
"Construction work has been stopped or in slowdown for several months. The travelling restrictions have prevented us from meeting face-to-face with prospective clients to conduct business. Most of the international events and exhibitions where we can meet with clients and business partners have been canceled. And the psychology of our clients has been negatively affected and their buying behavior has been significantly decreased. But our first priority has been the health and safety of all our personnel and clients. We are adhering to all guidelines issued by the Ministry of Labour, Welfare and Social Insurance, and the Department of Labour Inspection, as well as the Medical and Public Health Services of the Ministry of Health, so that everyone is under safe working conditions."
Ayia Napa has found alternative, online ways for meeting with their clients and business partners. To address client concerns about whether construction will be delayed by COVID-19, they are issuing regular progress reports to keep all their stakeholders up to date and informed. Koureas said the pandemic also requires them to change their approach to business planning. "The key for 2021 is to use the right business model for these unique conditions. We believe that our operations will continue to be impacted by COVID for most of 2021, with a gradual return to more pre-COVID operations starting in July onwards. We expect to see some permanent changes in our operation – including more investment in digital communications, online events, and working from home."
"Health and safety remain our top priority, so we will continue to adjust our working environment accordingly. The change in the way we think and operate and the priorities that we all consider most important – both in our professional as well as in our personal lives – will always stay with us after this experience with COVID-19. Businesses should take all this into consideration when preparing their future business plans," Koureas added.
This integration of public health priorities with business planning and adaptation can be harder to come by in the U.S., where policies regarding social distancing, hygiene, and masking can vary from county to county and from city to city. Florida is a relevant case in point.
This past summer saw Hillsborough County, which includes the metropolitan area of Tampa, extend its facial covering requirement for businesses and customers but shift the penalties away from business owners onto noncompliant individuals. Meanwhile, adjacent Manatee County voted to end its mask mandate at the end of September, at the same time Florida's governor lifted statewide coronavirus restrictions and issued an executive order barring local governments from assessing fines and penalties for noncompliance with local masking requirements.
Monroe County, which includes the Florida Keys, has benefited from extremely low local rates of infection and transmission throughout most of this year, but COVID's economic impact has been rough. 44% of workers in the Florida Keys make a living directly from tourism. Per the Tourism Development Council of the Keys, by mid-year tourism from Canada was down 99%, international tourism was down 91%, and domestic tourism had dropped by more than half.
As a result, pressure from the business community to return to how things were before COVID has relaxed Key West's mask mandate to the point of being unenforceable.
This lack of unified plans at the federal and state levels that seek to balance continued disease mitigation with business operational needs is a U.S. trend that seems likely to persist into 2021 – and with it the elevated risk of a second shutdown. As Dr. Mark Whiteside, Medical Director of Florida's Monroe County Health Department, put it in a recent interview for The Guardian, "The worst thing that can happen is you have a big surge (in Key West), and you reverse all these positive things that happened. That's a risk in my opinion everywhere in the country."
Many challenges and concerns remain headed into 2021. Building on the lessons learned in 2020 and anticipating where the market could be headed after the pandemic will play a critical role in helping the marina industry get through COVID, and to leverage the adaptation and change it is experiencing for the long haul.
David Lantz is the waterfront practice manager for SmithGroup. He can be contacted at david.lantz@smithgroup.com