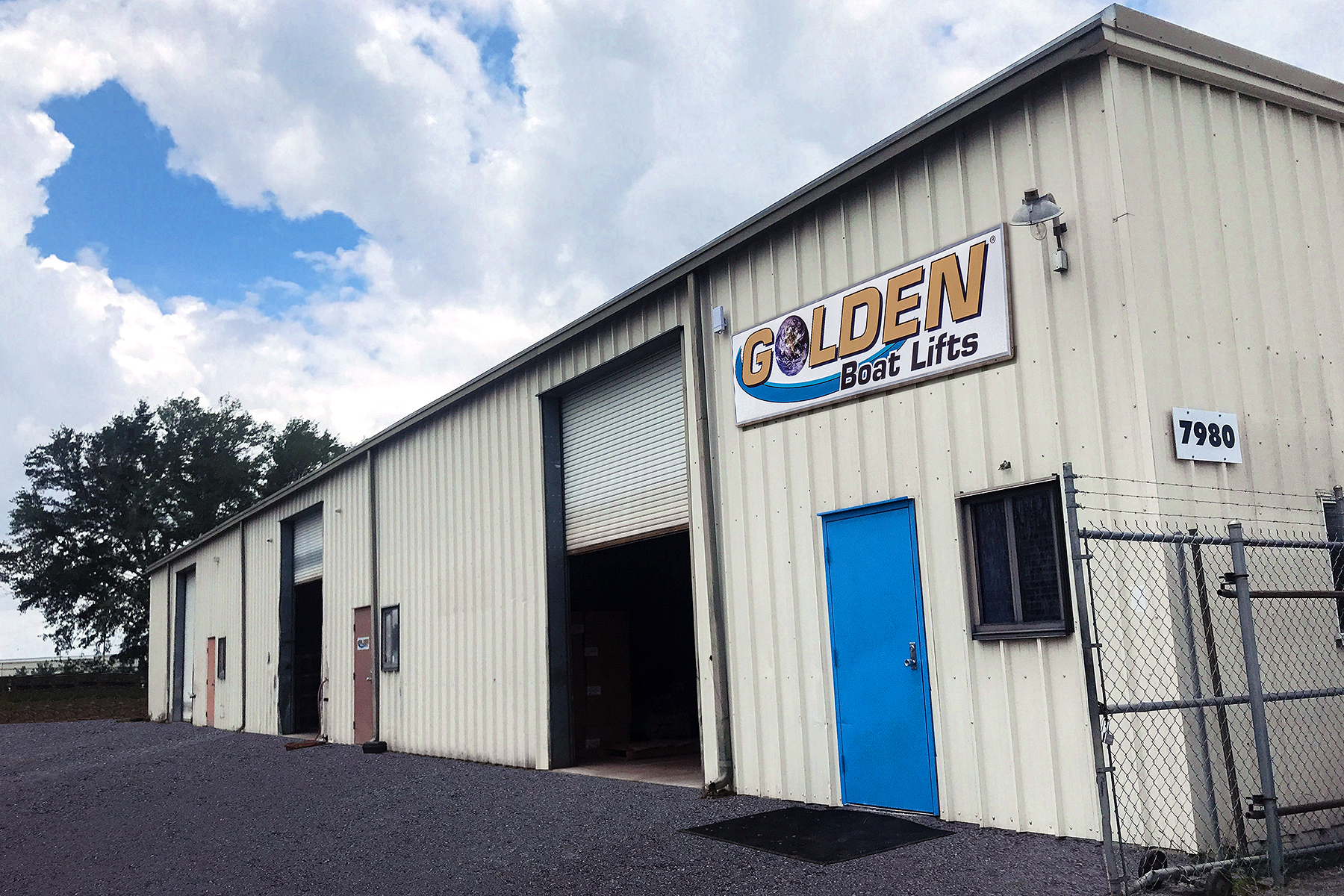 Golden Boat Lifts Expands Manufacturing Space
Published on June 18, 2018
Golden Boat Lifts has expanded its manufacturing space by 7,000 square feet on a 1.15 acre parcel adjacent to its current 40,000-square-foot facility. The move was spurred by Golden Boat Lifts' growing product line, especially its recently introduced Tornado Lift, which the company said has seen increased demand. The freestanding hydraulic lift marks the company's entry into the inland market and a opens a new customer base. The company retains its address and ISO accreditation.
"The new space provides the room to streamline and increase our manufacturing capabilities, and ensure the quality that our lifts are known for worldwide," said Bill Golden, president and CEO. "We never want to make our customers wait, nor deliver a product we wouldn't trust our own boats to."
Parallel to the expansion, Golden Boat Lifts is expanding its workforce, readying itself with 60 parking spaces, and adding three-phase electric power for eight new welding machines and four automatic saws. Moreover, the move freed additional space for manufacturing Golden Marine Systems docks and gangways.
Sign up for the Marina Dock Age newsletter.
Our newsletter delivers the latest news straight to your inbox including breaking news, our exclusive content covering the marina and boatyard industry, new products, and much more.