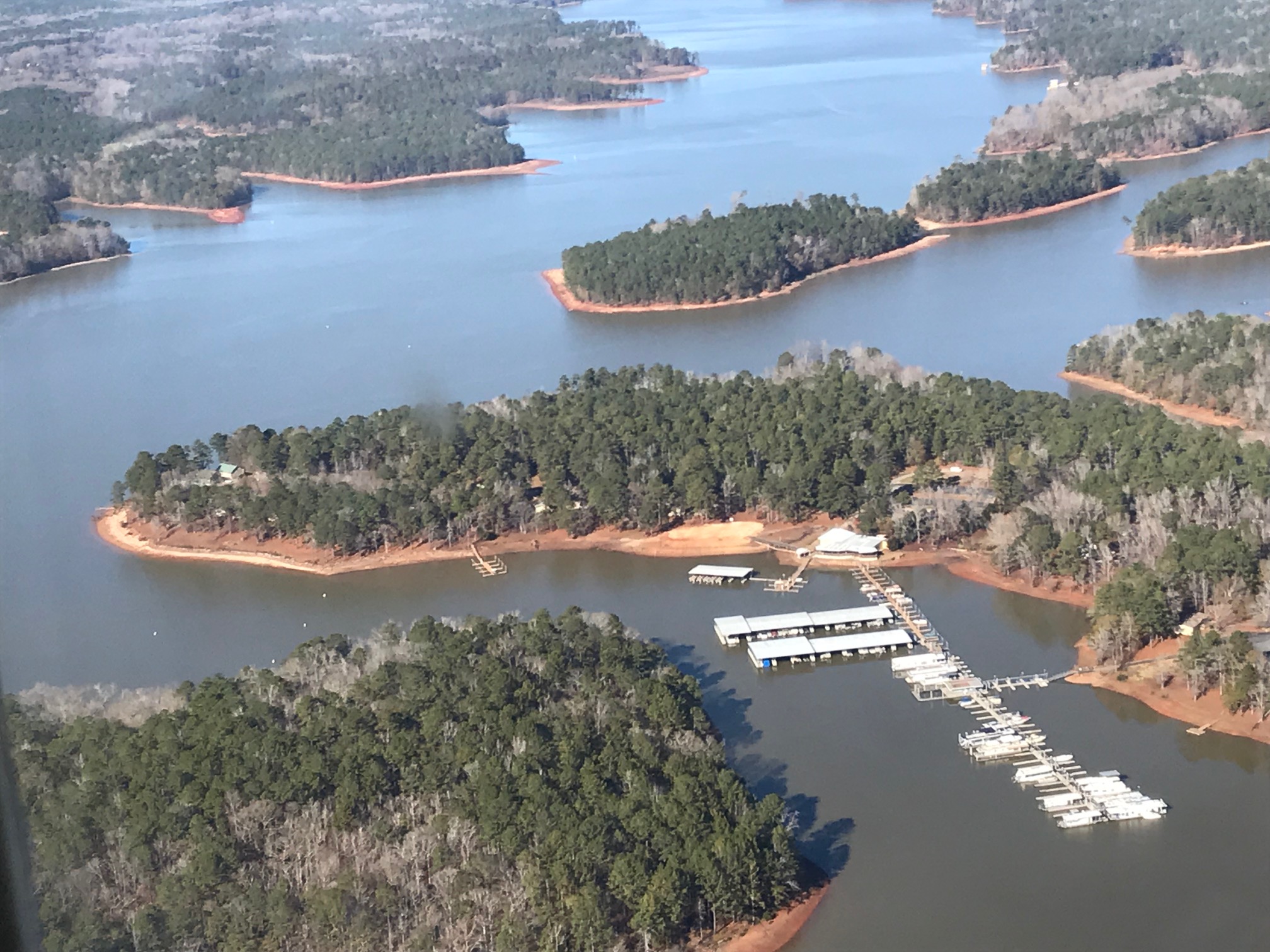 Highland Pines Resort and Marina Sold
Published on January 4, 2019
Darrell Jones of Aquatic Holdings Inc. expanded his recreational properties with the addition of the Highland Pines Resort and Marina on West Point Lake in LaGrange, Georgia.
Jones purchased the 350-slip marina on October 9, 2018, for $4.1 million. The marina has been in business since the 1970s, and the previous owners had been there about 13 years before retiring last fall. Jones also owns Harbor Lights Marina and Jones Bay Marina, both located in Soddy Daisy, Tennessee, near Chattanooga. In December 2018 he purchased a Sequoyah RV Park with 121 full hookup RV sites and 36 tiny homes, also located in Soddy Daisy.
Shortly after buying the Georgia property, Jones held a contest on Facebook to rename the marina (formerly Highland Marina Resort). "I wanted to rebrand slightly," he said.
In addition to rebranding, Jones will begin reaching out to larger nearby markets. The marina is located about an hour southwest from Atlanta and about 45 minutes from Columbus, Georgia, and Auburn, Alabama.
Sign up for the Marina Dock Age newsletter.
Our newsletter delivers the latest news straight to your inbox including breaking news, our exclusive content covering the marina and boatyard industry, new products, and much more.
Highland Pines is one of two marinas located on West Point Lake with the other one being on the Alabama side of the lake. "Having a large part of the market is beneficial," Jones said. "I want to reach the Atlanta boaters and people used to going to Lake Lanier and other Atlanta area lakes."
The marina has 350 wet slips and additional covered slips for the rental fleet and transient slips for cabin guests. Jones plans to increase the number of covered slips as the weather conditions are not favorable for leaving boats unprotected. There is an existing boat rental business at the marina, and Jones will add non-motorized options such as kayaks, canoes and paddleboards. He has a boat club at the Harbor Lights Marina and will offer one at Highland Pines.
They are also rehabilitating the beach and swimming area. "We want people to come spend a week here rather than driving four hours to the beach," Jones said.
The resort side of the business includes 38 cabins and chalets and an RV park with 30 pads. Jones said about 85 percent of the resort customers are families who return year after year. The property also includes dry storage for about 150 boats, a ship store, fuel, and a waterfront restaurant.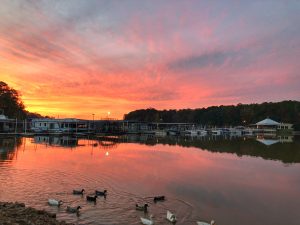 In the future Jones plans to add a boat dealership and service department. There are four year-round employees and 11 seasonal employees, but that number could increase with the future improvements.
Jones said when buying a business, in addition to understanding the numbers, it's important to have a clear vision about what you are going to do different and better. "I'm not interested in buying a business to run it as it is; I want to use my skill set to make dramatic changes and get to the next level."
He also advised having a good relationship with your bank. "The more they trust you and that you have a good reputation, the more willing they will be to work with you."
Simply Marinas brokered the transaction.