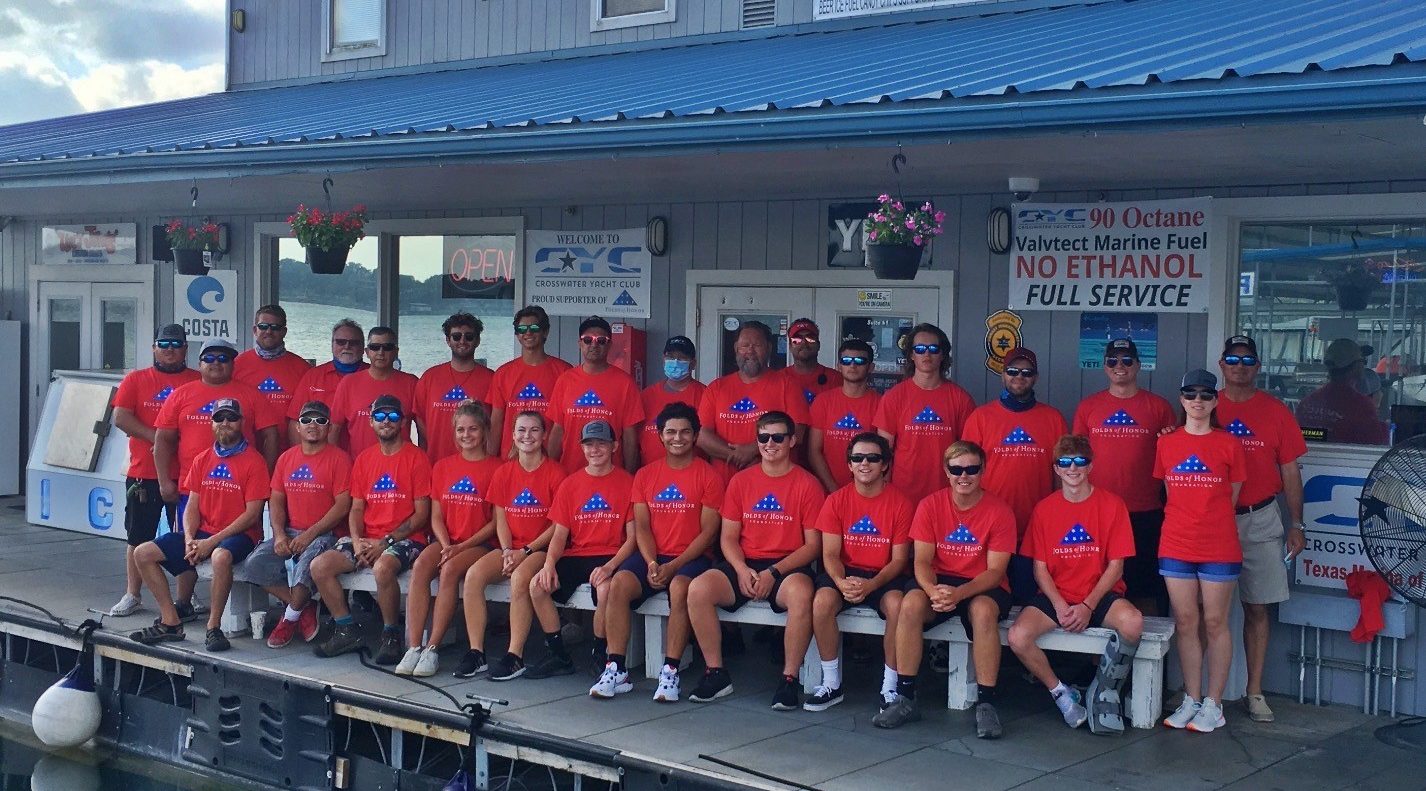 Investing in Employees Proves Beneficial to the Success of Marinas and Boatyards
Published on March 23, 2021
Editor's Note: This article is the first in a two-part series about employee training. The second article will be published in the May/June 2021 issue of Marina Dock Age. It will focus on employee and customer satisfaction and the potential for future employee training programs.
Any marina or boatyard owner/operator knows that finding good employees can be compared to searching for a needle in a haystack. But once a good team is established, the next step is providing the appropriate training. Marina Dock Age spoke with the operators of three marine facilities in the U.S. to learn about their employee training practices and programs in an effort to shine a light on why it is so important to find the right people, and then provide the right training, so they can help improve customer relationships and increase profit margins.
Lauderdale Marine Center
Lauderdale Marine Center in Fort Lauderdale, Florida is the largest recreational service and repair facility and shipyard in the U.S. The 60-acre complex has 200 in and out-of-water berths, can haul up to 485-tons and provides dockage for yachts up to 200 feet in length. LMC has over 20 on-site tenants representing all primary shipyard trades and is home to several international builders' aftermarket service centers, brokerage, a superyacht charter company and more. With a full-time staff of 92, employee training is a key factor in LMC's success. President Doug West shared details on the company's training programs and why management feels that their employees are just as important as the customers they serve.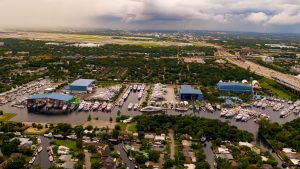 Lauderdale Marine Center developed and launched the LMCx training program in 2019. What makes this program different from a standard training course?
Sign up for the Marina Dock Age newsletter.
Our newsletter delivers the latest news straight to your inbox including breaking news, our exclusive content covering the marina and boatyard industry, new products, and much more.
All our employees completed LMCx, a Customer Experience program, in late 2019. Last year, we did a refresher course, where we teach the difference between customer service and customer experience. We developed our training program to help our team members understand the entire customer journey and all the touchpoints along the way. We also wanted to demonstrate how each one of those touchpoints impacts the perception of the customer and may affect the likelihood of the customer returning.
Can you explain the difference between customer service and customer experience?
Customer service is more transactional and typically only aids in a specific area or situation. However, Customer Experience is the sum of every interaction a customer has with a company. It could be a visit to the website, a call to the office, a trip to the restroom, an interaction with a technician or even dealing with a sub-contractor.
Why is it important to Lauderdale Marine Center that employees learn these skills?
Our employees are our internal customers, and we are acutely aware that the level of external customer satisfaction will never exceed the level of internal customer satisfaction. With the foundation being our internal customers' engagement, we couple that with customer experience training to expand our focus to external customers.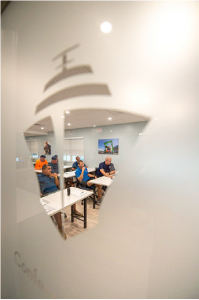 Customer retention is paramount for our success. If we do not build relationships with customers and see the experience from their eyes, we risk losing them. It is important that every team member understands they play a critical role in the perception of the customer and their decision to continue to return to Lauderdale Marine Center.
In addition to employee training, your facility also offers mentorship programs. Why does Lauderdale Marine Center feel it has a responsibility to maximize the potential of every team member?
We ask a lot of our people, and in return, we are committed to helping those individuals who want to increase their career advancement potential. This program gives them the opportunity to learn valuable lessons and obtain advice on dealing with the many challenges they face during their career.
The mentors are the senior leaders of LMC, and we meet in a group format with the mentees. The curriculum is developed during the first session with input from the mentees on the areas they want to improve upon. This initial session also works as a team-building exercise, as they get to learn about other team members that they typically do not work with on a day-to-day basis.
All sessions are conducted after hours. The mentors volunteer their time and the mentees are not compensated for the sessions.
You have also placed a lot of focus on the management team at LMC, since satisfied employees start with good managers. How did you come up with the Leadership Training Program?
As we started building our team five years ago (2016), we brought in people from many different cultures. Some had formal leadership training, but many had not. We knew if we were going to achieve our vision, everyone needed to be on the same page.
We started by having our Employee Advisory Council develop our company vision, mission, and company values. Once we accomplished this, we conducted an employee engagement survey to see our strengths and weaknesses. Based on the results, we developed LMC's Leadership Training Program.
The primary focus areas are acquiring a leader's mindset, understanding, and practicing servant leadership, understanding the different social styles, building high impact teams, and achieving high team performance.
There are 10 sessions in total, and each is between an hour and an hour and a half in duration. We are currently working on session six and hope to be complete with the first round by the end of the third quarter. Then we will do refresher courses. We have 24 participants.
How have these programs helped improve customer satisfaction at Lauderdale Marine Center?
The ultimate measure of this success is customer retention. In 2020, our repeat customers were 80% of our total customers. And of that 80%, 40% had multiple visits.
We receive a lot of feedback from our customers about how helpful and professional our team is and this is apparent when you look at employee engagement. Our team is very passionate about what they do and taking care of our customers.
Having put so much effort into employee engagement and our LMCx, we have extended the availability of our training to our tenant partners and our Contractor Advantage Program members through quarterly contractor seminars. We fully understand that as a facility with over 300 authorized contractors, they are also an essential touchpoint in the customer journey and have an impact on the overall experience. Our goal is to raise the bar for everyone in the industry. We need to provide support for these companies to ensure we all keep our mutual customers coming back to Ft. Lauderdale for their service and repair needs.
Crosswater Yacht Club
Crosswater Yacht Club opened on Lake Travis in Austin, Texas in 2013. With 247 covered wet slips and the ability to accommodate vessels up to 100 feet in length, the marina relies on its young employees to run daily operations and assist boaters as they dock, get fuel, and take advantage of the facility's other services. Roland Adams, general manager of Crosswater Yacht Club, explained the purpose behind the marina's employee training program called "Smile School" and why he believes in the old cliché that you are only as good as your employees.
Describe how "Smile School" came to fruition and why you feel it is beneficial to the success of Crosswater Yacht Club?
The idea was taken from some employee training I did when I went to work with Vail Associates back in 1989. The one-day session went more into transactional analysis, which is a form of psychology that examines a person's relationships and interactions. The psychologist who developed and popularized the theory was Eric Berne. The locals called the session "Smile School." I was thinking it was going to be very gimmicky and was not looking forward to being taught how to smile. The result was very impressive and very thought-provoking.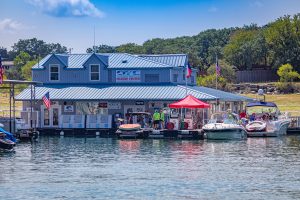 We adopted "Smile School" at Crosswater Yacht Club into a training session where we use returning employees to help train the new employees on how to properly do the job. We also educate them on the safety protocols for the marina. The "smile" part is more about teaching what an attitude or gesture does to the guest experience. We then talk in length about what a positive guest experience can achieve in a tipping environment.
What are some of the challenges the marina faces when it comes to employee training?
Getting a bunch of young people in one place at the same time has been a small challenge. Some of the employees just do not make the cut. We have had some that just want the tips and do not want to do the work. It puts us in a bad situation since the other employees must pick up the slack. We then must make some changes to our roster. Then we have employees that start mid-season and do not get the full session of training. We typically pair that person with a veteran, and they can bring them along after a week of shadowing the experienced employee.
How has the employee training improved customer service and satisfaction at the marina?
We strive to provide the best service and guest experience in the marina business. We revert to training when a team member falls short on guest experience expectations and allow our team members to correct any behavior or action that may have been sub-par.
We have had clients leave the marina only to return and seem shocked that other marinas do not have well-trained, helpful, and friendly staff like ours. I think the facility speaks for itself; we have won Marina of the Year twice and Clean Marina of the Year three times from the Marina Association of Texas. We were named "Boater's Choice" after our clients voted on Marinas.com. We have been recognized by the local high school programs that help find jobs for students. The biggest compliment is the huge waiting list to get into the marina after just seven years in business.
Deltaville Yachting Center and Chesapeake Yacht Sales
Lew and Onna Grimm purchased the marina, boatyard and enclosed Boatel along the south branch of Broad Creek in Deltaville, Virginia in 2001 and renamed it Deltaville Yachting Center. Over the last 20 years the Grimms have made significant improvements to the marina and continue to operate Chesapeake Yacht Sales, the area's largest yacht brokerage. Shortly after purchasing the marina, the Grimms began offering paid education benefits to employees in an effort to educate team members about the marine industry and improve customer service. Onna Grimm said these extra benefits have led to better customer loyalty at the marina.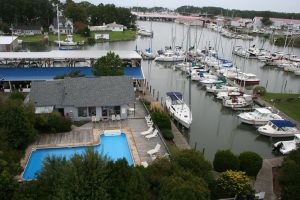 Explain some of the challenges you face with employee staffing and why paid training has become such an important benefit for your team members?
Employee staffing at a marina can be challenging because of its transient nature. Boaters move around and so do marina employees. We encourage long-term commitment through our employee benefits of paid education, personal leave time, and insurance options. We have been very blessed with excellent employees over the years. We have found that bringing on team members with strong work ethics and then providing solid education builds on their individual strengths.
Deltaville Yachting Center sees employee training as vital in providing constantly improving customer service. Trained employees are empowered to help boaters with service needs, hands-on assistance at the docks, and answering questions as they occur.
You have had a partnership with the Virginia Apprenticeship/Journeyman Program for several years. What can your employees gain from participating in these programs?
The Virginia Apprenticeship/Journeyman Program is a state-organized certification program that works with businesses that choose to function within the program. The state sets up marine trade fields with jobsite supervised training along with specific educational classes. The requirements for each marine trade field are determined in conjunction with the participating employer, to achieve a result that benefits the employee apprentice. Over the last 20 years, we have sponsored many employees in the Virginia Apprenticeship Program. Employees end up with a lifetime State Journeyman Card in the specific area of apprenticeship they have completed.
Most of these apprenticeships take between two and four years to complete and must be supervised by the approved employer. Deltaville Yachting Center works closely with the Workforce Development Department at Rappahannock Community College as well as dealership factory training centers to meet the state requirements for educational classes. We believe that trained employees are more valuable team members, therefore pay increases follow completion of state apprenticeship programs. Employees take pride in their achievements and long-term employment is increased.
Since special events are an integral part of your business, how do you prepare your employees to deal with an increase in customers and potential customers visiting your facilities?
We host several boating events at Deltaville Yachting Center to encourage new boaters, experienced boaters, and also folks exploring the idea of boating. Right now, we are preparing for our 13th Annual Deltaville Dealer Days Boat Show, which takes place on May 1 and 2. We prepare our employees for all boating events by explaining exactly what will take place onsite and how it may impact the work environment. Employees take personal pride in the marina and work hard to prepare it for each of these events. Deltaville Yachting Center employees are onsite during events to answer boaters' questions, while also assisting with set up and take down of the event.
Since you have been offering paid education benefits for almost as long as you have owned the marina, do you feel this additional expense has been beneficial to your business, employees, and customers?
Our business has improved since offering employees these education benefits. Employees see themselves as more valuable after professional training and they act more professional in the marine environment. Customers reap the benefits of excellent customer service and tell other boaters, which brings more business to Deltaville Yachting Center.
For fellow marina and boatyard owners and operators who might want to consider offering education benefits to their employees, what advice can you give to help them start the process?
Marinas should contact their individual state Department of Labor to inquire about participating in a state-sponsored apprenticeship/journeyman program. Be sure to contact your local community college system and speak to the workforce development director for their insights and contacts as you begin an employee education or apprenticeship program. Owners and operators should also check into local public school trade programs and ask about their intern opportunities, which may provide your business with young people desiring a career in the marine trades.