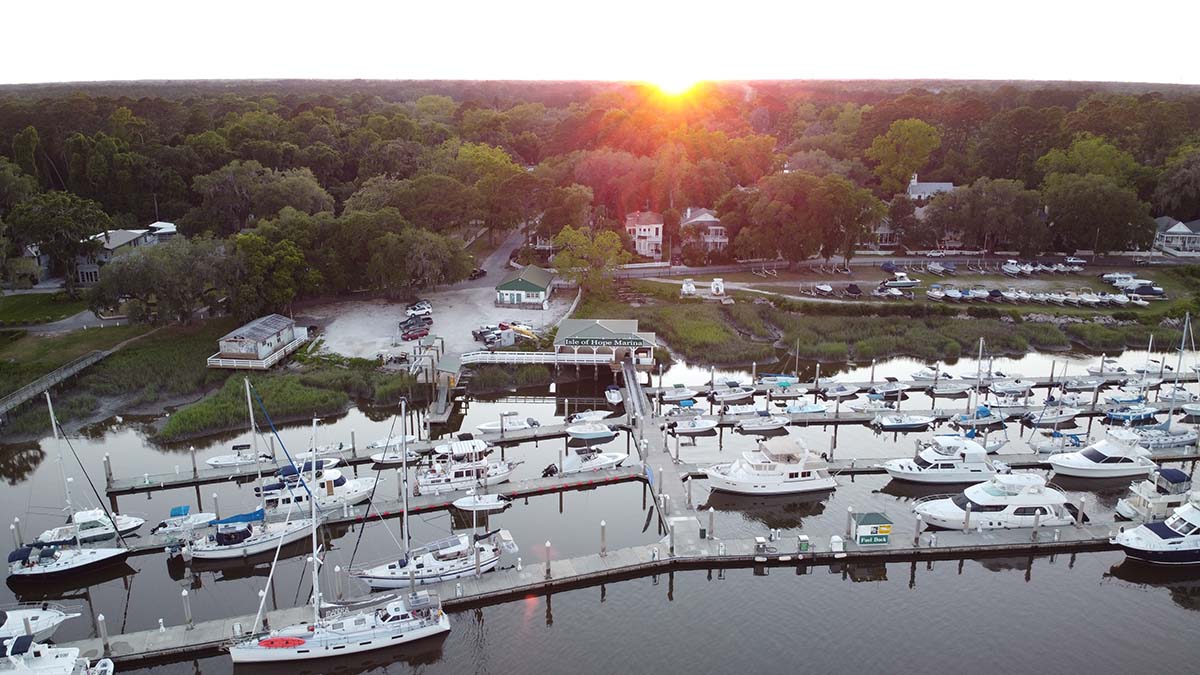 Isle of Hope Marina Provides Movie Magic
Published on August 31, 2021
Those in the marina industry know that there are few better backdrops than boats floating on water. The film industry agrees, with numerous movies and television shows capturing the beauty of boats bobbing or the thrill of them racing through a river. Isle of Hope Marina in Georgia has been fortunate to have been tapped as the perfect scenery in several productions reaching back as far as 1961 when Cape Fear filmed on location and Gregory Peck and Robert Mitchum threw punches as they bounced on what today is the site of the marina's main floating pier.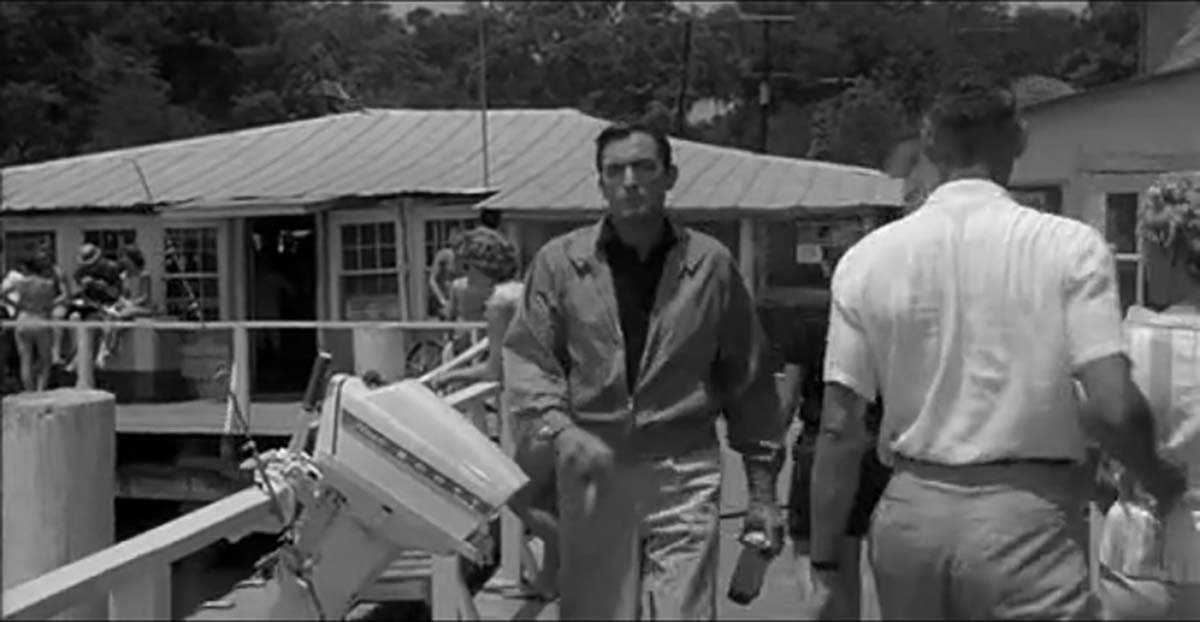 Owner Charlie Waller has learned the ins and outs of working with the film industry and freely admits he loves the excitement of having his marina as the center of the action.
Site Location
Waller explains that while there is nothing particularly unique or grand about his marina it is in a picture- perfect historic location that oozes southern charm and beauty. With Spanish moss clinging to the trees, a coast dotted with 1800s era cottages, and miles of waterfront, he feels movie directors would be foolish to go anywhere else. The fully recreational marina has about 4,000 feet of linear concrete docks, and another 600 feet of face dock as well as a dry storage area. He said to keep with the historic feel of the area, the dry storage is simply upland where boats are transported by mini-tractors and launched with a hoist.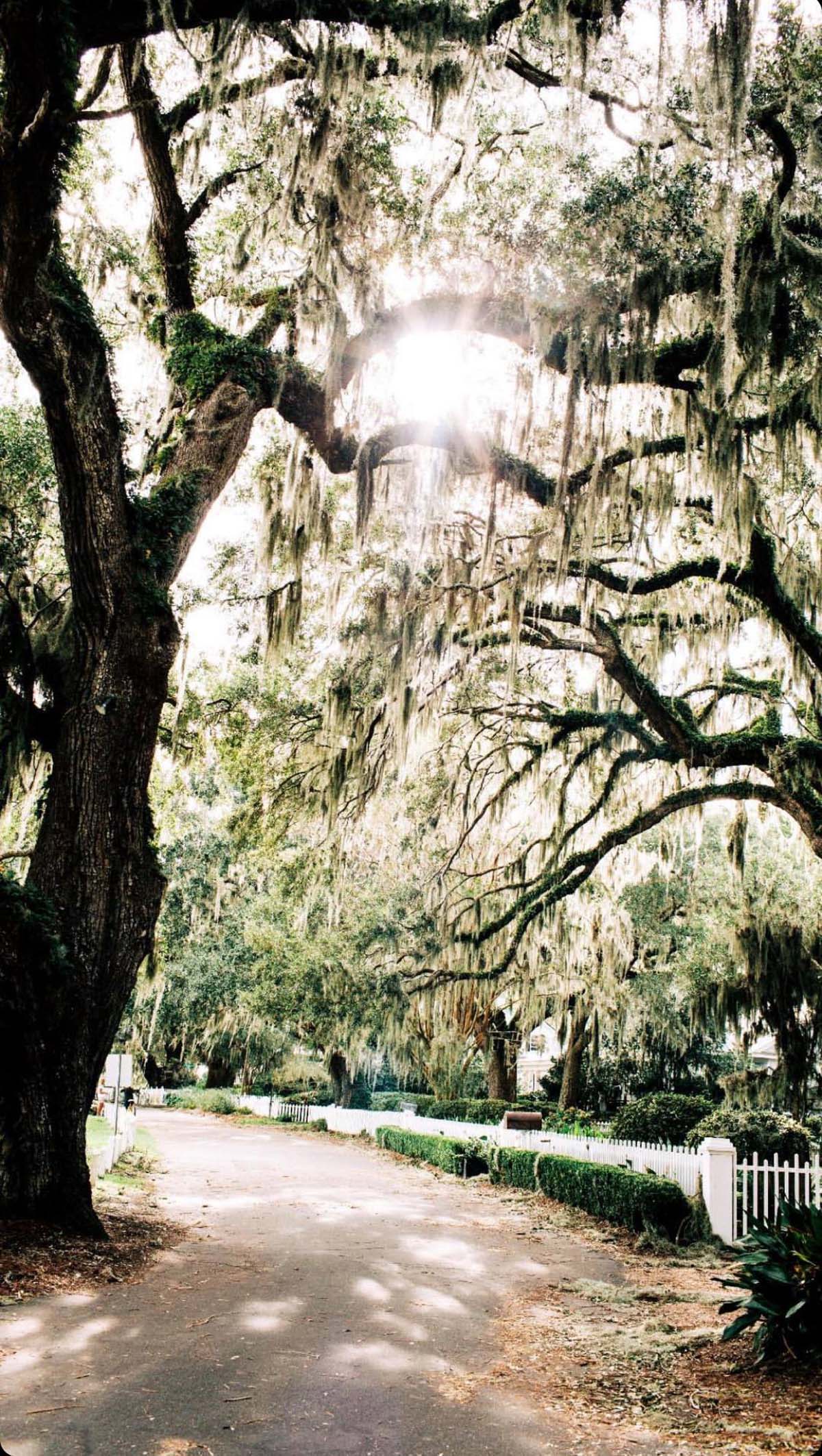 Waller purchased the marina in 1996 as the perfect solution to finding his way from a career in California back to his family roots in Isle of Hope. An anonymous absentee owner had purchased the site several years prior to keep it from being developed into private condominiums, but Waller said the marina was left in disrepair. The facility was one of the earliest marinas on the eastern seaboard pre-dating the opening of the Intracoastal Waterway.
Sign up for the Marina Dock Age newsletter.
Our newsletter delivers the latest news straight to your inbox including breaking news, our exclusive content covering the marina and boatyard industry, new products, and much more.
He got his permits in the early 2000s to replace all the docks and was grandfathered to retain the over-water buildings. He added a pavilion and restored an original building to become a new clubhouse. "It was a good thing I didn't really know what I was getting into. It was a much bigger project than I thought. But I used to come here as a kid since my family was one of the first residents in the area, so it was a work of love," Waller said.
Lights, Camera, Action
Location scouts found the site and as movies come through, they pitch the location to directors and heads of production, who usually do a site visit and decide from there. Waller explains that the location managers become the marina's main point of contact, coordinating everything and negotiating the contracts.
Waller offers that anyone who is approached by a location manager about having a film shot on site would be wise to seek out someone like him who has become adept at negotiating. "I've heard horror stories of smaller productions. Know who you're dealing with and then get advice from someone who has done it before because it's another world. There's a wide range of what you can get and how it can be done versus accepting everything they give you. It's a specialized negotiation and it's important to understand how the game is played. The only way to get that is from someone who has done it," he said.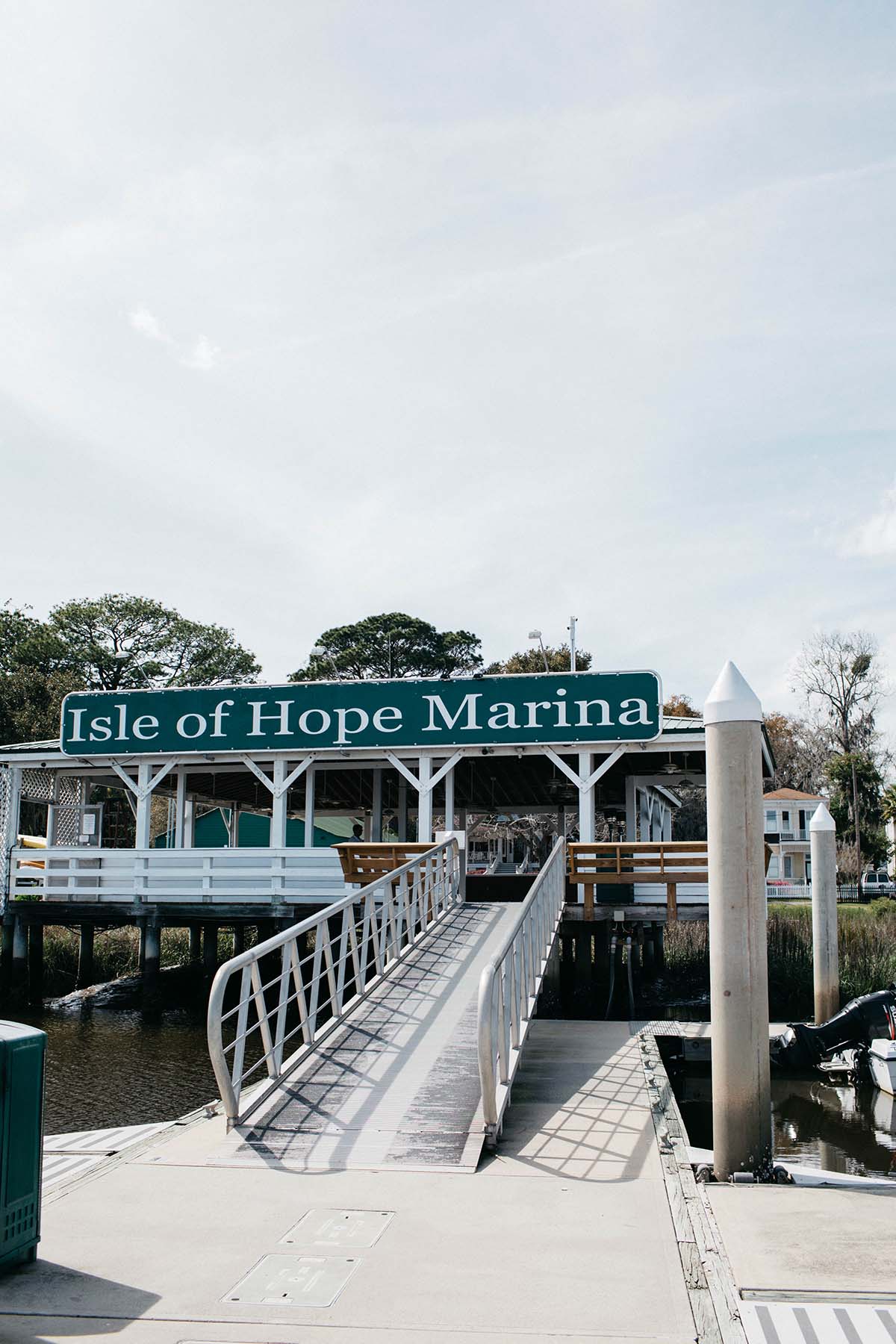 Waller also commented that overall people from the industry are easy to work with, organized, and hard working. He said there is a bit of education involved as a location manager may not understand that moving a 20-foot boat can be done last minute but shifting a 100-foot boat requires some days of coordination. But they are accommodating. He said for movies on site they've repainted the interior of his store and then painted it back to its original once shooting was complete; they installed a floating dock and then removed it; and they've done on-water scenes that required permits from the Department of Natural Resources so bystanders wouldn't get swamped by boats filming an on-water chase scene.
"There's lots going on at a marina every day, so the downside is the impact to our regular business of keeping customers happy. You have to change or modify your operations so they (the film crew) don't just take over the entire property as they're able to do for other locations. We can't just leave the property, so things have to be thought through and controlled for our regular customers to have minimal disruption," Waller said.
It is an interruption to boaters as there are times no one can walk on docks or in parts of the yard, but Waller said for the most part boaters loved having their boats used as a backdrop or for scenes and even for customers to be used as extras. The surrounding community loves it as well since local businesses, such as caterers, florists, and hotels benefit from the influx of people.
Overall Waller says the extra income, especially from having three productions in three years, helps make the disruption easier to manage. He also admits watching the process, seeing and meeting the stars, and having opportunities for his staff to eat with and talk to the film crews, makes it well worthwhile to have movies shot at Isle of Hope.