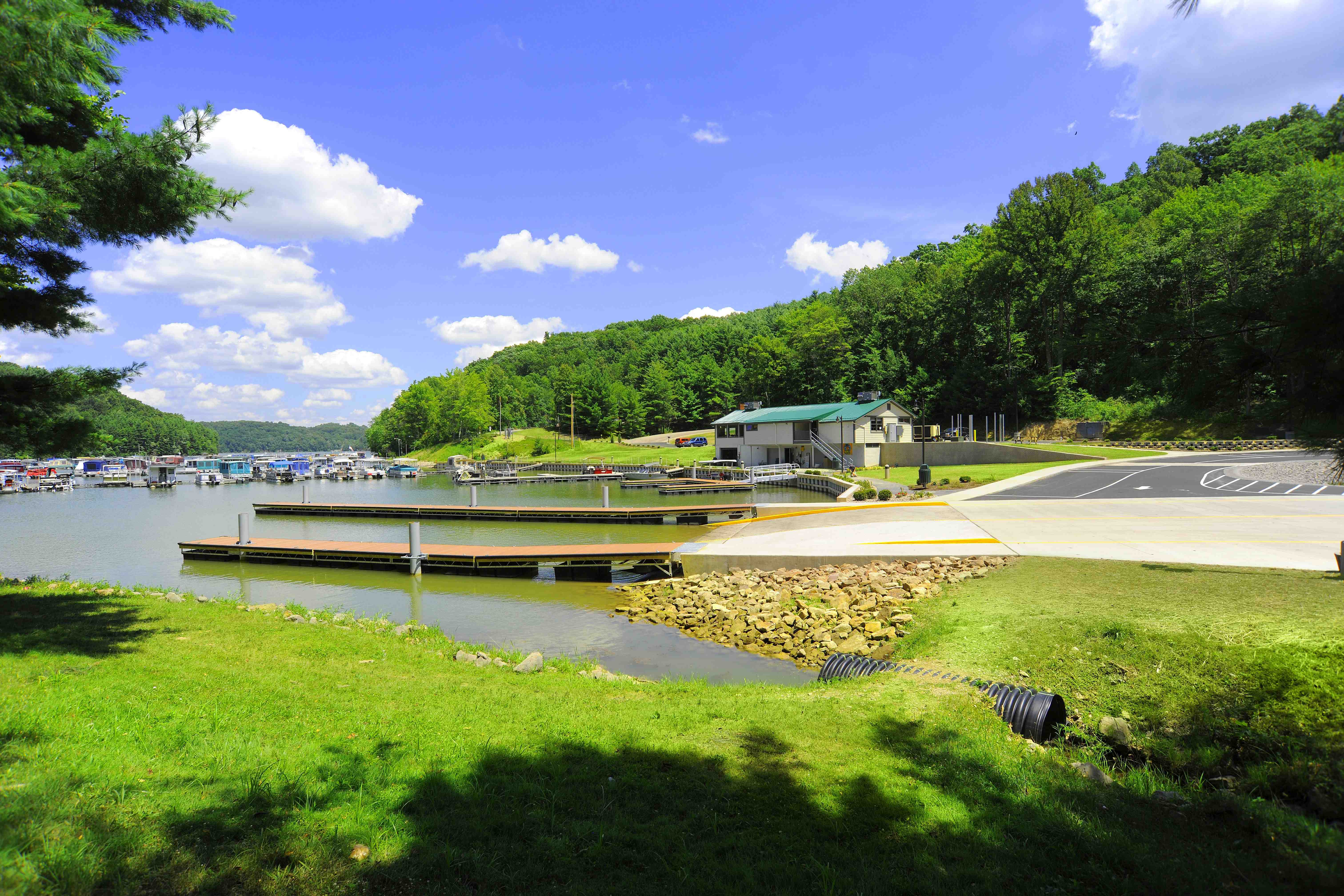 Lake Piedmont Marina Gets Multi-Year Upgrade
Published on November 12, 2019
The Muskingum Watershed Conservancy District (MWCD) in Ohio oversees a system of 16 dams and reservoirs that provide flood reduction, water conservation benefits and recreational opportunities for property owners and area residents. Over the last several years, MWCD has undertaken a complete renovation and upgrade of Piedmont Lake Marina, one of 10 marinas located on reservoirs within the district's boundaries.
MWCD hadn't planned to get into the marina business. "Historically all of the 10 marinas were privately owned and operated. They were operating on our property, and they developed their marinas and we leased the land to them," said John Olivier, deputy chief, marina operations. "But within the last eight to 10 years a lot of those original mom and pop operations decided they wanted to get out of that business, so we now own and operate five of the marinas."
The original owners of Piedmont Lake Marina had sold it to another private operator, but that second owner ran into financial problems and cancelled the lease. "We thought we had enough experience to try and operate one of these, and we were just at that time coming into some oil and gas leasing revenues, so we had some dollars to start spending at Piedmont," Olivier said.
MWCD assumed ownership in 2010, and began renovating the marina in 2012. The first priority was the docks, since many of them presented a safety hazard. Over the next five years, they replaced the original steel-truss-frame wood docks with old-fashioned barrel flotation to updated versions that use polystyrene flotation systems. Since MWCD is a public agency, it had to bid the project each year, so it ended up with docks from three area manufacturers, American Muscle Docks, Merco and American Tower. MWCD employees did the actual installation work.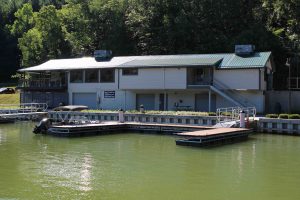 There are approximately 200 slips at Piedmont Lake Marina. Most are seasonally leased to boats in the 20-foot range, primarily pontoon boats and fishing boats. But there are also about 60 small houseboats docked there, many custom made by their owners. (The boats have to be small, since MWCD's lakes limit boat motors to 9.9 hp.) Only the docks reserved for the houseboats have water and electrical services.
The new docks were just the beginning of the upgrades, however. MWCD received a grant from the Ohio Department of Natural Resources to improve its boat launch ramp and to pave its parking light and install new lighting. A grant from the Clean Ohio Fund enabled it to address shoreline erosion around the marina by installing a composite material seawall and to increase public access to the shore with a new walkway. MWCD also improved water quality and stormwater management through the installation of a vegetation filter strip between the seawall and the walkway.
Last year MWCD completed the exterior and interior renovation of the main marina building, which houses all of the administrative functions, including the sales of bait and fishing licenses, boat registration and rentals, and a small restaurant. "We re-sided and re-roofed the building early in the process, and we opened up the interior and made the operations a lot more efficient," Olivier said. "We added a deck to the facility, and since the restrooms were nowhere close to ADA standards, we added space to the building to accommodate new ones."
Over the past year, MWCD has been focusing on improvements to the adjoining campground, which include a new bathroom and shower facility that is used by the marina's boaters, as well as new wastewater and water treatment plants. Before all renovations to the marina and campground are complete, MWCD may also add some additional parking in the marina area.
The work at Piedmont Lake Marina has been "transformational," Olivier said. MWCD hopes to continue this work with upgrades to its other marinas as money becomes available.