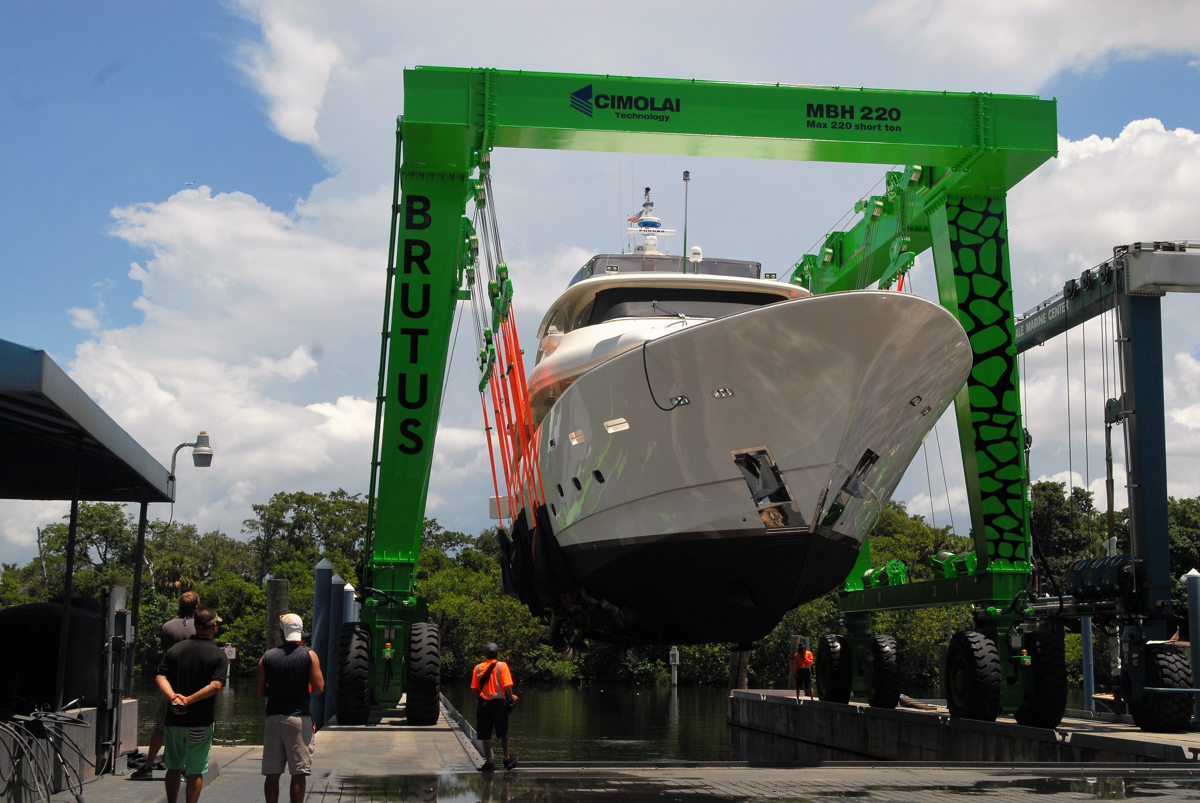 Lauderdale Marine Center Welcomes The Beast and Brutus
Published on September 1, 2017
Lauderdale Marine Center, in Fort Lauderdale, Florida, has purchased two new boatlifts from Cimolai Technology that can hoist boats weighing 300 to 500 tons.
Named the Beast and Brutus, the lifts will increase the service capacity of the yard and give the center a competitive advantage since the only other lift of this size is in Dania Beach at Derecktor Shipyard.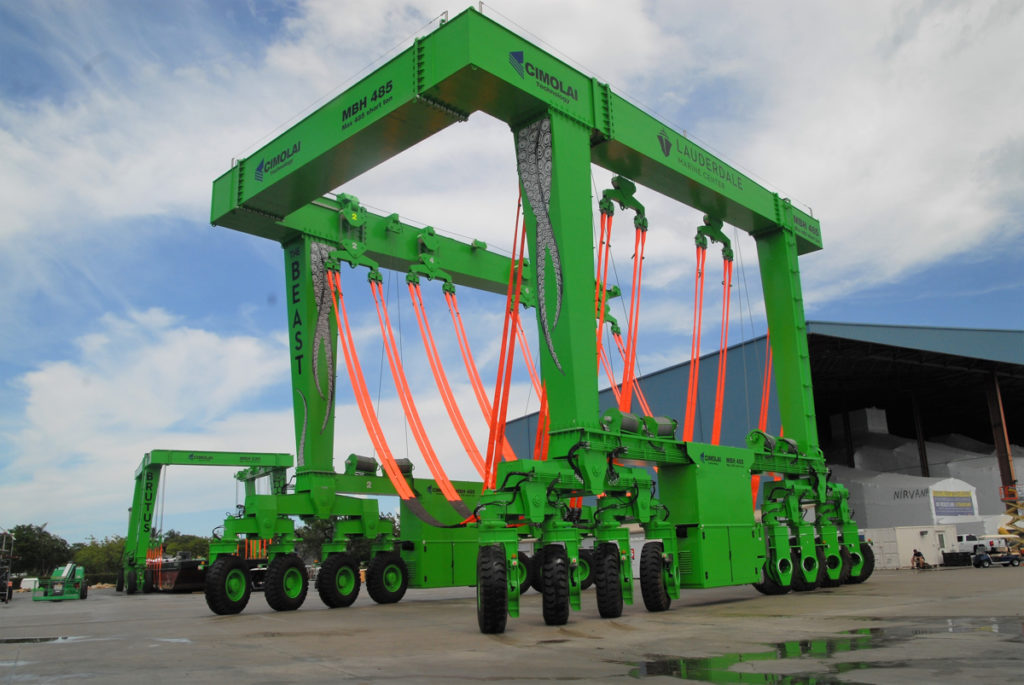 The Beast has a 485-ton capacity to service boats up to about 180-feet, and Brutus has a 220-ton capacity for boats up to 130-feet in length. The lifts and the necessary improvements for their installation cost nearly $300 million.
However, Doug West, president of LMC, estimates there are over 100 boats in this size range that visit each year looking for service which they previously had to turn away.
"There's more demand than there was capacity so that's why we made the decision to increase our lifting capacity," West said. "We think that we'll be able to get at least 25 percent of that market."
Sign up for the Marina Dock Age newsletter.
Our newsletter delivers the latest news straight to your inbox including breaking news, our exclusive content covering the marina and boatyard industry, new products, and much more.