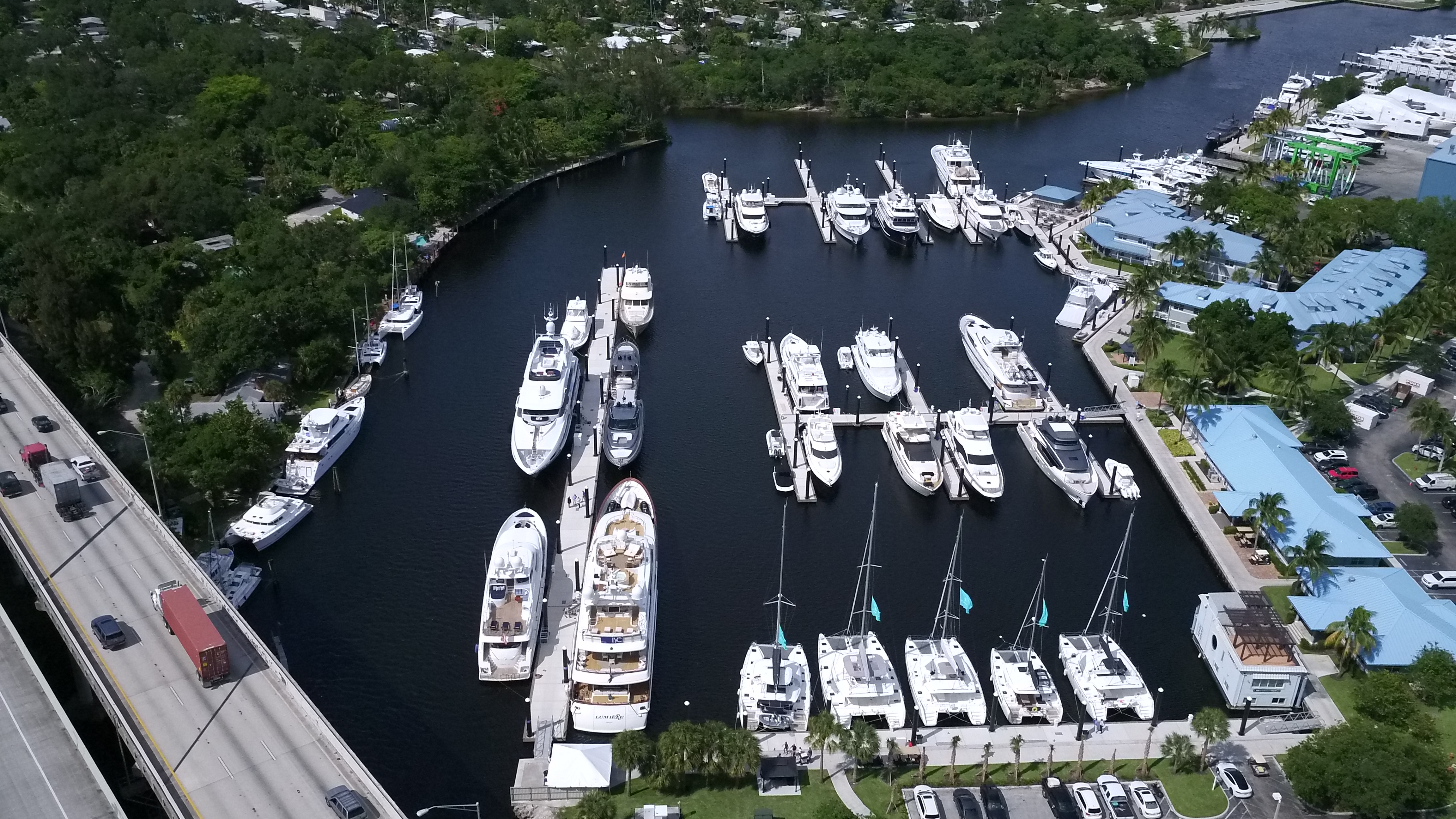 Lauderdale Marine Center Wins 2018 Marina of the Year Hospitality Award
Published on August 26, 2019
Prioritizing relationships with customers and exceeding customer satisfaction are keys to success for the 2019 Marina of the Year Hospitality Award recipient, Lauderdale Marine Center (LMC). The Florida-based facility's efforts in employee training, contractor relations and building a customer-first organization combined to make it the winner.
Under the leadership of CEO Doug West, Lauderdale Marine Center has made the customer experience a priority. "I come from a retail and service background so something I learned a long time ago was that if you want repeat customers you have to make the entire experience they have with you positive," West said.
About three years ago, two LMC employees were sent to complete Disney's customer service training. They came back with ideas for a company training program. Shortly after, LMC hired an outside company to conduct basic customer service training. That training is evolving into a new program to teach employees how to interact with customers along every step, from initial interaction to departure.
"First we mapped out the customer journey from initial contact through boat haul-out and work performed, the interaction with staff, contractors and the security group, and once the project is finished, the departure," West said.
Earlier this year a production company was brought in to film eight captains who had boats at LMC, who shared their experiences about the facility. That film was then used as a training tool for the staff who could learn first-hand about customer perception.
Sign up for the Marina Dock Age newsletter.
Our newsletter delivers the latest news straight to your inbox including breaking news, our exclusive content covering the marina and boatyard industry, new products, and much more.
"The intent is to have employees understand how the things they say, actions, body language, all impact the customer perception of us," West said.
While a focus on employee training is important, LMC is challenged to have complete customer satisfaction because it brings in many outside contractors who may not have the same philosophy about customer service. To remedy the problem and bring everyone working at the facility to the same page, LMC will be introducing a service training program for contractors over the next few months.
This is not the only way that LMC has reached out to have a better relationship with contractors and improve customer service. The facility has a contractor advisory board, which meets each month to discuss any decisions impacting the contractors and find solutions to any problems. The members of the board change each year so eventually all contractors have a seat at the table.
"We bring in contractors at the beginning of the season to identify issues that are obstacles to them in providing good service and then we all work to find solutions to tear those obstacles down," West said.
West commented that this past year one of the concerns among the contractors was that the level of professionalism among the companies working in the yard was inconsistent with some groups not portraying LMC properly. As a result, LMC instituted new authorization criteria that contractors must sign onto that emphasizes professionalism and safety.
LMC also has an employee advisory board with representatives from each of the ten company divisions. This past year the group established a set of company values. "We had a company mission, but the employees felt we needed values to live by to achieve that mission," West said.
The establishment of LMC as the first Marine Foreign Trade Zone in the U.S. has also helped to increase customer and contractor satisfaction. The designation allows brokers to show foreign flagged vessels removing a barrier to both the brokers and their potential buyers. West said that while the trade zone attracted bigger boats and initially the facility struggled with space to store them, it has since added 20 slips to accommodate boats more than 120 feet. That addition has meant the regular presence of large brokerage boats including four in place even through the summer sales lull and six more expected in the early fall.
With 80 percent of its customers returning for repeat business and a steady stream of new customers, the facility continues to grow. A restaurant will be added in September along with a new 207-space parking lot at the end of the year. A new 140-ton boatlift with telescoping beams will be added to enable the yard to service both catamarans and monohulls.