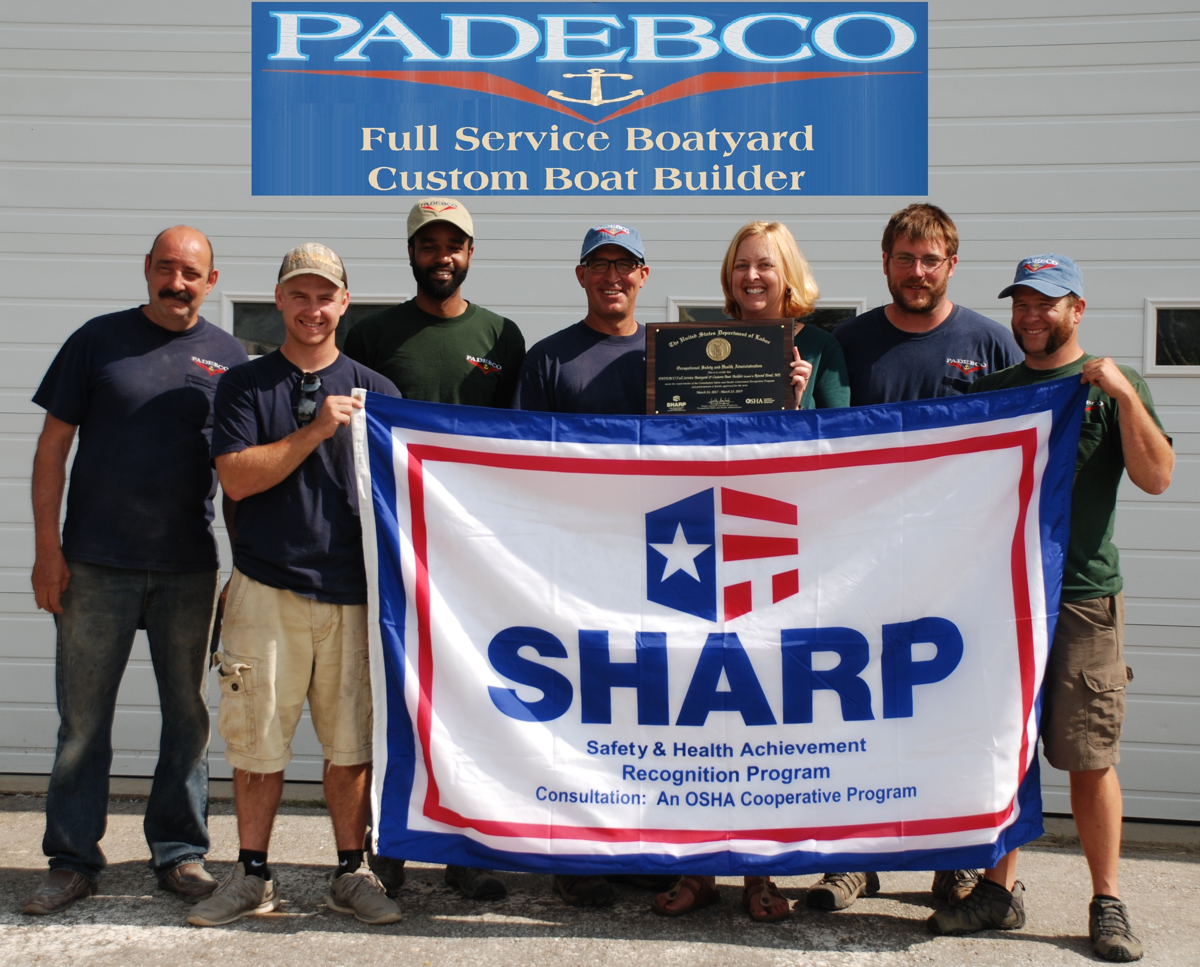 Maine Boatyard Receives OSHA SHARP Award
Published on September 1, 2017
Padebco Full Service Boatyard & Custom Boat Builder in Round Pond, Maine, is the 60th business in the state to be recognized by the United States Department of Labor's Occupational Safety and Health Administration (OSHA) in the Safety & Health Achievement Recognition Program (SHARP).
SHARP certification requires small business employers to partner with OSHA's consultation services program, participate in a comprehensive on-site audit similar to an OSHA inspection, correct any identified hazards, and operate with an exemplary worksite health and safety plan. There are fewer than 2,000 SHARP certified companies across the United States.
"Padebco is committed to workplace safety and we are very proud to attain SHARP certification. We value our crew, and their workplace safety and health is paramount to Padebco Full Service Boatyard & Custom Boat Builder. We are grateful for the assistance of SafetyWorks!, Maine's Department of Labor on-site consultation services," said Leon and Sara MacCorkle, owners of Padebco.
Sign up for the Marina Dock Age newsletter.
Our newsletter delivers the latest news straight to your inbox including breaking news, our exclusive content covering the marina and boatyard industry, new products, and much more.