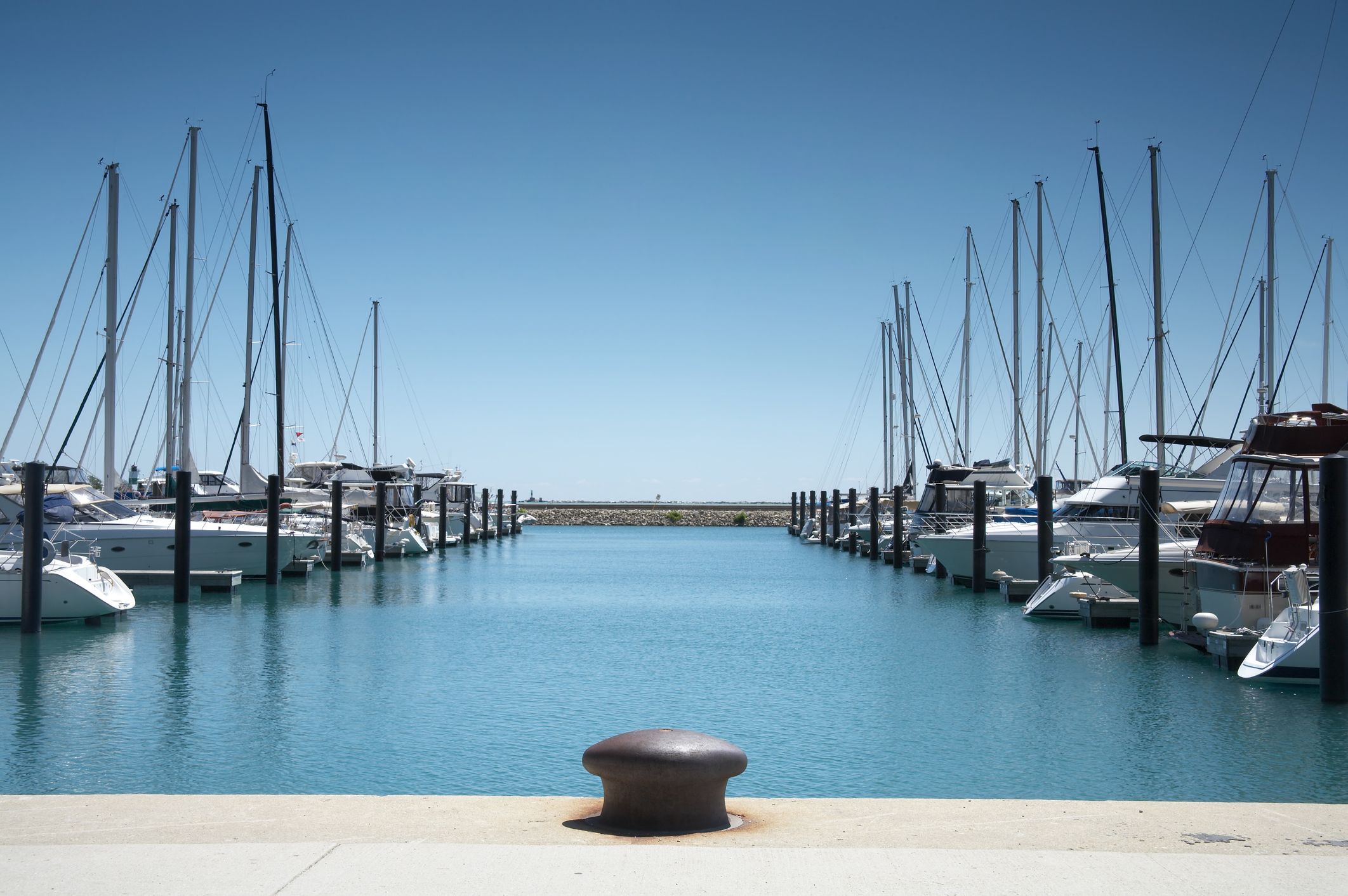 Marina Loans Available to Savvy Buyers
Published on January 17, 2023
With some planning and preparation, marina buyers are more likely today, than they were just a few years ago, to obtain loans for purchasing or refinancing a marina. There was a time when lenders shied away from offering loans because marinas were seen as a high-risk business, subject to swings in economic cycles, and encompassing complex operations. Now, the industry has proven its longevity as not just a storage business, but also a hospitality industry that has grown significantly in the past few years, and buyers are finding more friendly financing opportunities.
Finding a Lender
Anyone wanting to acquire a marina and looking for financing can find success with the understanding they are purchasing a special purpose property that operates multiple businesses under one umbrella. For this reason, buyers need to look for lenders who work within this realm and who are therefore more apt to find the true value of the investment.
Most lenders today will work with both family-owned marinas and institutionally owned looking at the former's ability to have a stable cash flow and profitability, and the latter's ability to locate and acquire more marinas. Jonathan Simoens, senior vice president at Synovus, based in Ft. Lauderdale, Florida said, "We focus on the operator and the quality of the marina. The management team is critical to creating a good experience for the boaters and keeping them and they should show they are able to maintain operational efficiency and profitability." He likes to see that the management has experience in the marine industry or at least in the hospitality or recreation industries.
Simoens has been financing marinas for about 10 years and said Synovus has provided more than $500 million in loans across Florida, Georgia, Alabama, Tennessee, and South Carolina. Because he's based in Fort Lauderdale where boating is a large economic driver to the city and county, lending to marinas was inevitable. "We offer loans for new acquisition and for refinancing. Over the past few years, since Covid-19, more loans have been for acquisitions," he said.
Sign up for the Marina Dock Age newsletter.
Our newsletter delivers the latest news straight to your inbox including breaking news, our exclusive content covering the marina and boatyard industry, new products, and much more.
The high barrier to entry and limited supply has been offset by the growth in boating, and he said the marina industry has benefitted from consumers showing a greater interest in experiences over things. "The marina industry is extremely unique. It's a hybrid of commercial or industrial and real estate, but it can only be operated as a marina. Other businesses, like a storage business, could be used for other purposes giving it a broader market and less risk," he said.
Factors to Consider
Other factors weigh into whether a marina is viewed as low-risk for a loan. The location matters. Simoens said he looks at the demographics of an area, nearby competition, and where the boaters are coming from. Is there a steady stream of potential customers to keep occupancy levels high? He also wants to see a revenue mix but with a heavy reliance on slip rentals instead of ancillary businesses. Size also is a deciding factor with more slips that cater to larger boats being a better risk.
Lenders will require information from potential buyers on finances and operations. "We like to see three years of financial statements, with the size of the loan request dictating the quality of statements that we expect, from corporate to audited," Simoens said. A lender will also want to see rent rolls, copies of lease agreements, and any contracts or agreements with government bodies such as access to water rights. The goal for the buyer is to show the marina's ability to generate consistent cash flow and to have strong debt coverage. Property condition reports, appraisals, and environmental reports will also be needed, although generally, the lender will engage someone to conduct the appraisal and environmental assessment.
Choosing a lender is a critical piece in obtaining a loan. Simoens said working with someone whom a buyer has an existing relationship with is usually the best option if that person has expertise in the marina space and knowledge of the market. "Find out what marinas they've financed, can they talk the marina lingo, can they show factual and empirical experience in financing marinas," he said.
He added that a buyer who has additional deposits or other products within the bank may receive better rates as his creditworthiness will already be known. Most important is to find a banker who can also be a consulting advisor who can help a buyer identify and bring value to the marina business.
The marina market continues to thrive and with that solid footing, buyers can reap the benefits by finding willing lenders and financing to make dreams of buying a marina a reality.