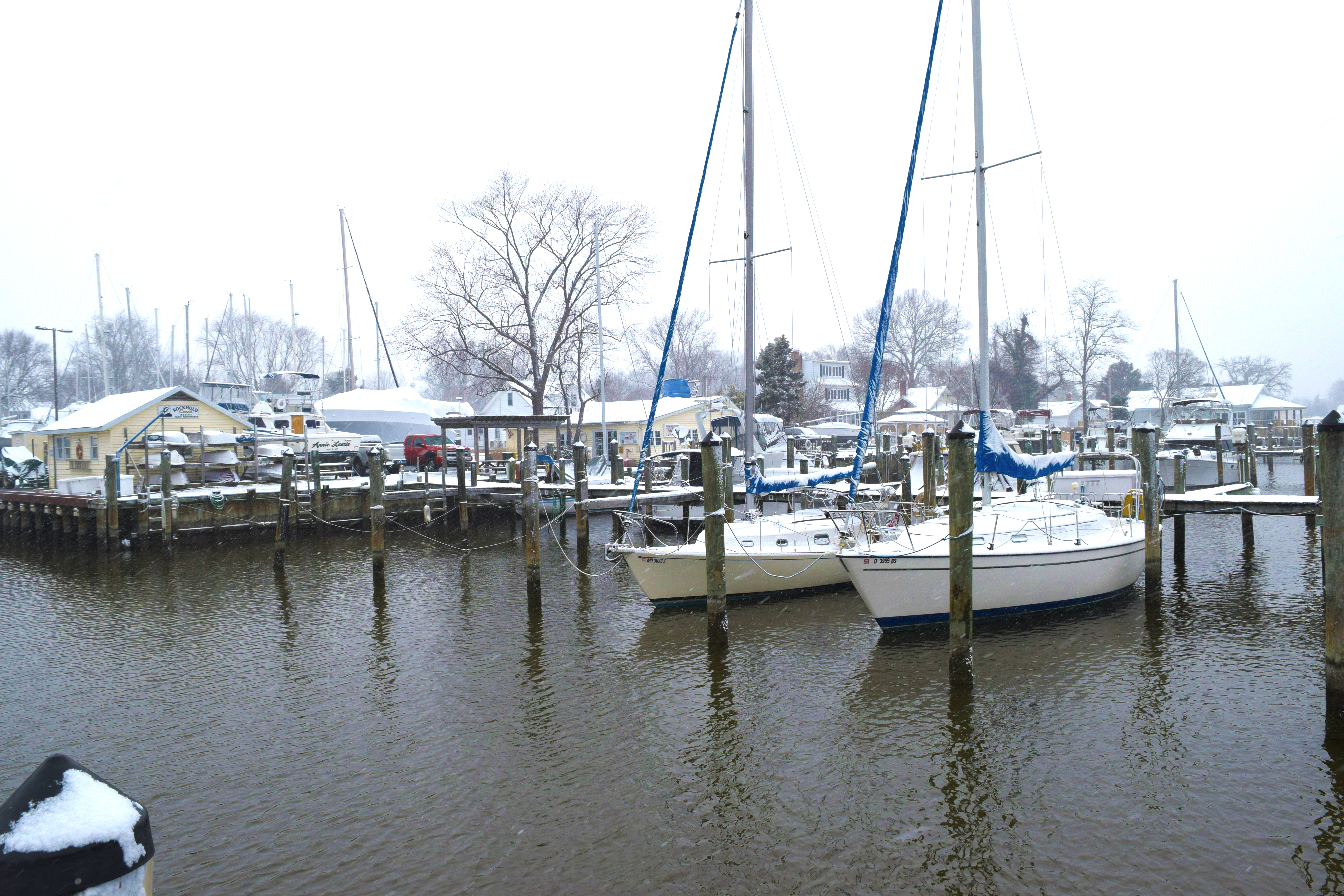 New Owners at Rockhold Creek Marina Lease Operation to Galahad Marine
Published on February 25, 2019
Hamilton Chaney grew up in the marina business.  Last year, he added to his family's business with the purchase of Rockhold Creek Marina on Herring Bay in Deale, Maryland.
His father started in the marina business in 1978, and the family owns four other marinas in the Chesapeake Bay area: Herrington Harbour North in Tracy Landings, Herrington Harbour South in North Beach, Shipwright Harbour Marina in Deale and Shady Oaks in West River.
Chaney said the Rockhold property was appealing because of its proximity to their other marinas. " It's a very good location for boating on the Chesapeake Bay due to its close proximity to many boating destinations," Chaney said. "Anything you want to do with a boat can be found in Herring Bay."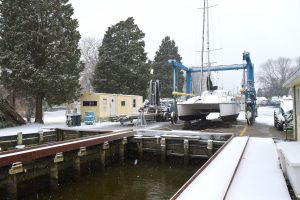 With deep water access, the marina offers 50 wet slips for power and sail boats from 25 to 40 feet. Boaters can enjoy amenities such as restrooms and showers, a fish-cleaning station, picnic area, courtesy bicycles and complementary Wi-Fi. The marina is equipped with pumpout facilities, a 20-ton lift, a 7,500-pound forklift, a do-it-yourself boat repair area, trailer storage and dry land storage for 100 boats.
Sign up for the Marina Dock Age newsletter.
Our newsletter delivers the latest news straight to your inbox including breaking news, our exclusive content covering the marina and boatyard industry, new products, and much more.
Michelle Ash, broker of Simply Marinas, represented the buyer and the seller in the $1.6 million transaction, which included enlisting Galahad Marine to lease and operate the business. "Bringing together multiple parties was a creative solution to facilitate finance, occupancy and management of the property," she said. "Hamilton preferred to have the ownership as a landlord. The location fit Galahad's goals to expand its boat dealership business." Galahad has six high-quality power boat brands it sells and services at Rockhold Creek Marina.
Established and successful marina owners acquiring other marina assets within a state or region is a current market trend, according to Ash. "There is a benefit from multiple marina ownership due to the economy of scale that provides savings on areas such as insurance, workman's comp, software, management, etc.," she said.
Chaney said when buying a marina, it's important to pay close attention to the condition of the docks, the electric and the overall facilities. "Have a good plan and anticipate the resources you will need to fulfill your vision for the property," he said.
Since purchasing the marina, Chaney said they have cleaned up the property, renovated the yacht yard, and they plan to build a new shop to showcase Galahad's line of boats.
"We will continue to improve the property by investing in the facilities and making Rockhold part of the attraction of the Herring Bay area," Chaney said.