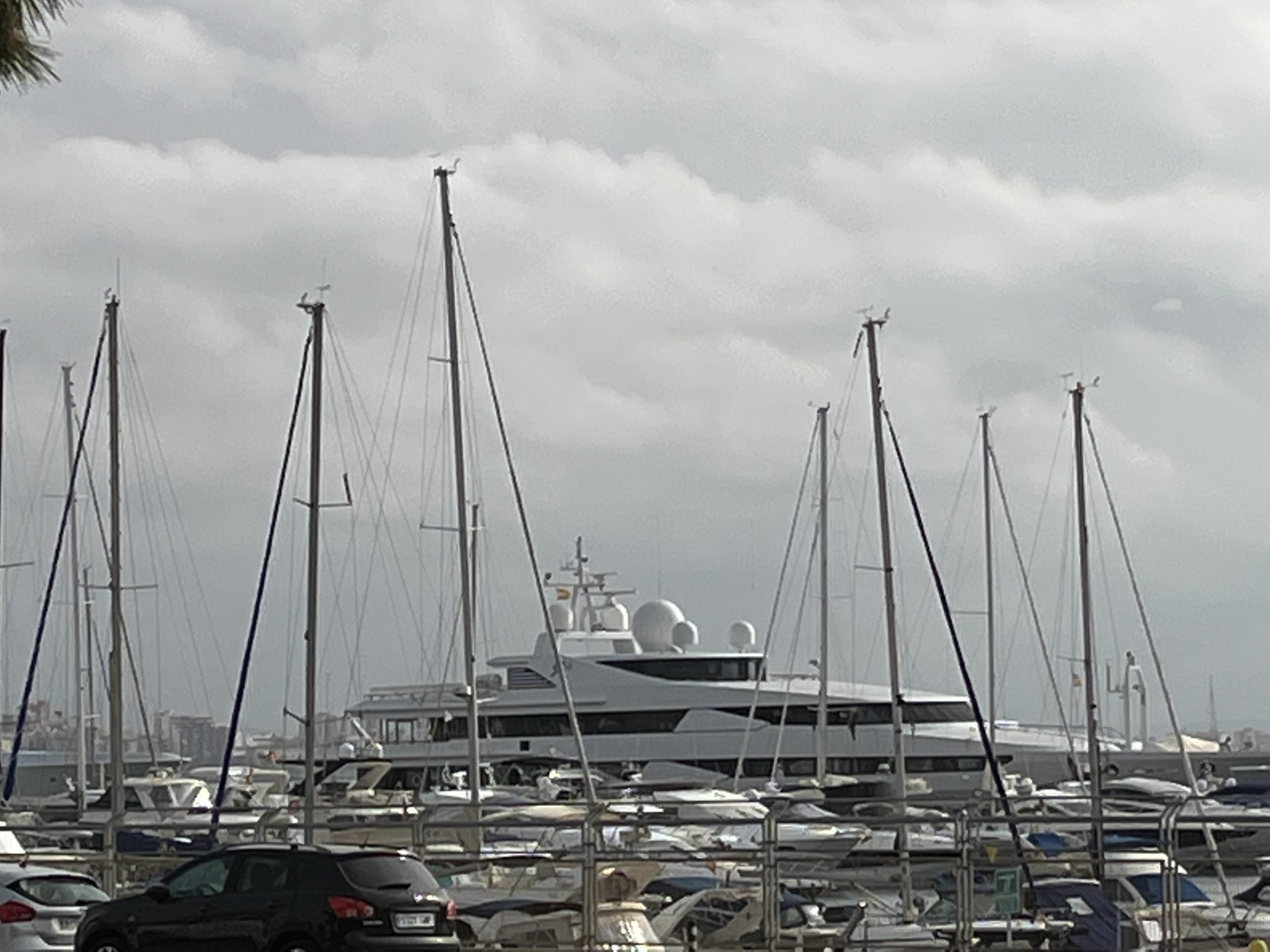 Mega Yachts Grow Bigger and Greener
Published on November 13, 2022
Those in the marina industry see firsthand how once a boater gets hooked on boating, it's only a matter of time until he will buy up, trading in that initial 24-footer, for something a bit longer, roomier, and maybe featuring more amenities. The world of super and mega yachts is no different, and over the past several years, even these have shown an increase in size and creature comforts. The desires of a mega yacht owner can be a bellwether for what's to come for the boating market and the marinas that support it. With that in mind, marinas should get ready to power up and roll out the red carpet.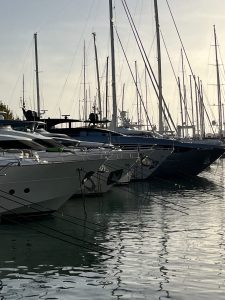 Marina Infrastructure and Support
In the category of large ships, superyachts range in size from 78 to about 250, while mega yachts start off at 260 feet. For many marinas, finding space to dock even one mega yacht isn't feasible. However, according to Suntex Marinas regional manager of Florida's east coast, Jeff Stukel, Suntex Marinas' facility that caters to large yachts, Bahia Mar Yachting Center, can hold 15 megas. "Seven slips are long-term tenants and 8 are transient or monthly. We are still taking reservations for this upcoming season but the dates fill quickly," he said. Bahia Mar is appealing because it offers side-tie docking, plenty of power, and fuel bunkering directly in the slips. As an added bonus Stukel said,"We're across the street from Fort Lauderdale beach and plenty of restaurants and bars are within walking distance."
It's not just more space that's needed. Stukel explained that bigger cleats, more stable docks, and lots of three-phase 480 power are necessary. There is heightened security concerns when hosting super and mega yachts since their owners are often well-known figures and the ships themselves attract a lot of attention. Bahia Mar has covered its property in cameras to increase safety.
Keeping mega yachts afloat requires large crews with ships easily carrying crews of 30 or more who have their own needs when coming into port. Since the Maritime Labour Convention was introduced in 2006 and enacted in 2013 assuring all seafarers regardless of nationality or flag of the ship they work on, are assured decent living and working conditions, crews have become accustomed to a better way of life than the traditional stacked bunk, close quarters, and bare necessities of the crew quarters on yachts past. And even while the Convention is not applicable to some private yachts, the social awareness of today has encouraged most yacht owners to adhere to its guidance. This has altered how marinas cater to crews who are looking for more from their temporary landside homes when yachts are docked.
"Crews need activities nearby and a crew lounge to hang out in. Golf carts for easy provisioning and high-speed hardwire internet are also essential," Stukel said. Another practical consideration is for the marina to be able to receive packages and mail for the crew on a large scale as many have been out to sea for extended times. Filling the needs of mega yachts crews has become a priority for marinas hoping to attract more of this clientele.
For Stukel, bringing in mega yachts often comes down to hiring staff who can provide great customer service. While the dock mates who handle the big ships at Bahia Mar have to be trained to handle bigger lines and power that come with the large ships, there is no other special training required. "Great customer service is universal. We always give the same great customer service no matter what size the boat is," he said.
A Green Floating Home
Not only has the size of big yachts been growing, but the latest generation of mega yachts has a greater eco-consciousness. Reflecting this, the 2022 Monaco Yacht Show, held in late September, featured a first-ever Sustainability Hub where companies and brands that specialize in new technologies designed to reduce a superyacht's impact gathered. While naval architects and designers have always blended science with aesthetics, that skill is now more critical than ever to meet the growing demand for environmentally-friendly yachts. This has sparked technologies like the Azipod. In this system, diesel generators supply electrical power to electric motors that drive the propellers. Those motors are encased outside the hull in watertight pods that rotate for steering. The ship is essentially powered by electricity, greatly reducing the pollutants that come with traditional engines but also potentially increasing its shoreside power needs.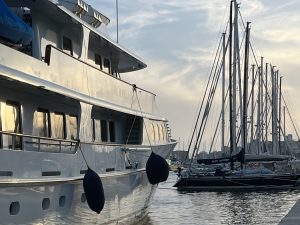 Similarly, advanced water-cleaning systems, solar panels, and additions like electric-powered tenders are all showing up in new designs, likely dictating how marinas that cater to yachts will need to design power grids for the future.
Power supplies also need attention since people are spending a longer time on their yachts and require more of the comforts of home. Partly stemming from the pandemic but also part of the growing trend of adventure travel, is that people are spending much longer periods out at sea. Whether owners or those chartering, short trips are being replaced by much longer journeys, shifting the amenities aboard and even the overall design of the ships. Yachts often carry helicopter pads, drydocks for tenders, and space for other water toys, but interior features have grown. A "home" office complete with conference and meeting space is a prerequisite and many have added wine cellars, gyms, spas, and even nanny cabins. Entertainment systems are also becoming more complex to allow viewing from anywhere aboard. Available technology for boats has enabled smart home features that make yachts as comfortable and convenient as being home.
Similar to home design, the concept of bringing the outdoors in has extended to yachts with much more glass that opens up the indoors to the outdoors. There is more deck space for optimal views and lounging and often space for several pools and even beaches. All that open space, as well as the seemingly more fragile state of the world, has dictated a need for enhanced security. Yachts are decked out with similar systems to home security with cameras, alarms, and connections to smartphones for constant monitoring.
Mega yachts will never become the regular customer of marinas instead choosing to dock at select few facilities that can accommodate their needs and wants. But watching what happens within this market can be useful as an indicator of where trends in the boating market, and by default, marinas, are heading in the future. Boaters don't often buy up into the mega yacht range, but it doesn't mean they don't have the same desires for their boating experience.