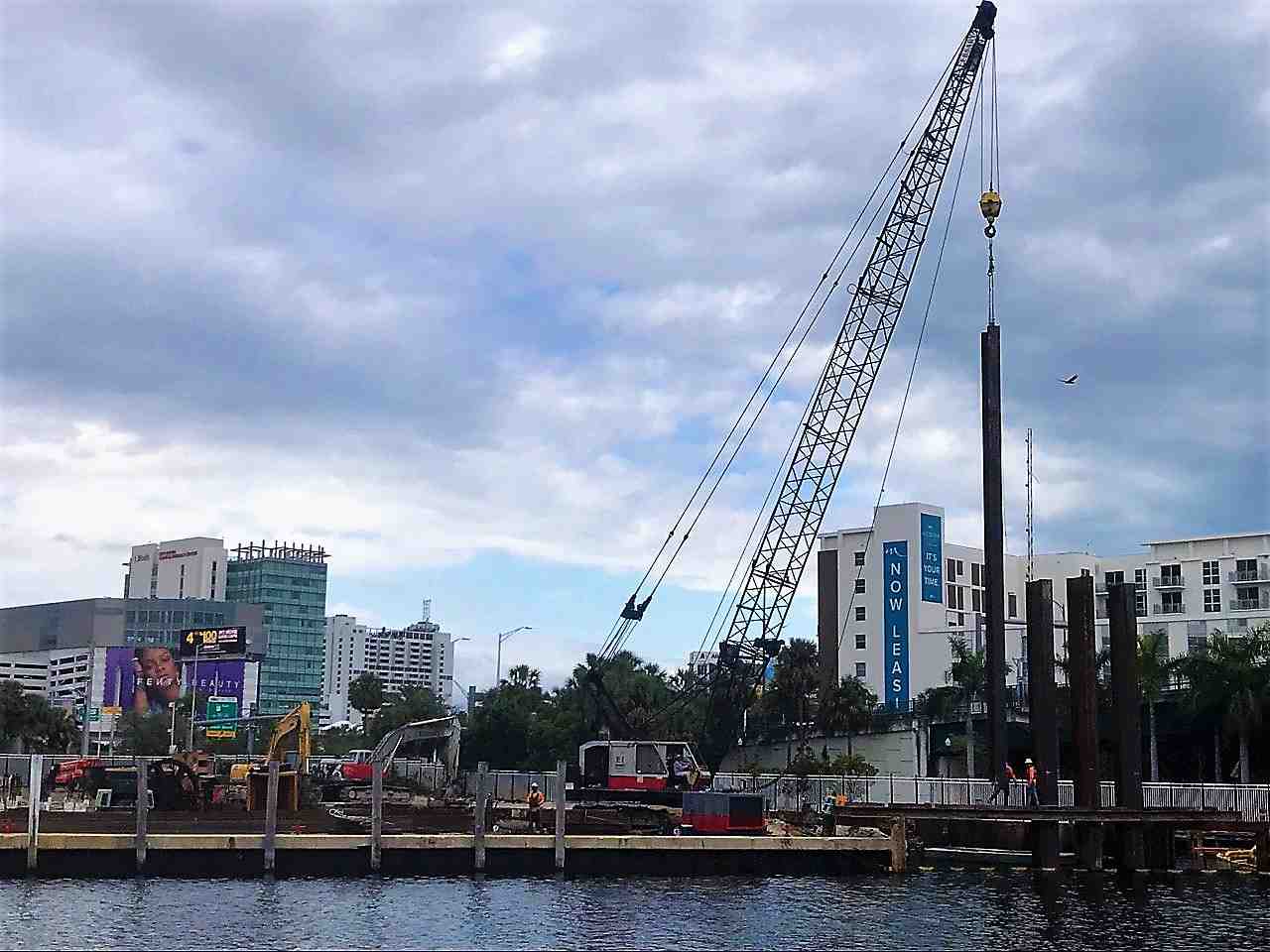 Miami Shipyard Completes Long-Term Renovations with New 70-ton Lift
Published on April 5, 2018
Sometime this fall RMK Merrill-Stevens shipyard will replace its existing 70-ton travel lift with a new 100-ton travel lift. It will be the latest renovation in a multi-year, $30 million project that is transforming the 134-year-old facility.
RMK Merrill-Stevens shipyard is located on the Miami River, two nautical miles inland from Biscayne Bay. The facility, which has been refitting and repairing yachts and other large vessels since its opening in 1885, moved to its current location in 1923. The property spans both sides of the river.
Turkish industrialist and shipyard owner Rahmi M. Koç, who had been a customer of the shipyard, bought the facility when it went up for sale in 2013. He knew that the facility needed updating and investments that the previous owners had not made. "He immediately put together a project team to plan the redevelopment of the yard," said Aaron Leatherwood, president and CEO of RMK Merrill Stevens.
Much of the renovation is taking place on the north side of the river. "We are completely reconstructing it, with new bulkheads, new infrastructure, a new stormwater management system and new electrical and plumbing," Leatherwood said. The shipyard is adding new workshops and office spaces, as well as a captain and crew lounge and indoor and outdoor dining areas.
"We had in operation until last year railway lifts an older version of the modern ship lift. We have recently taken out of service two 500-ton lifts from the 1950s and we are replacing them with a new, 2,700-ton ship lift from Pearlson and Pearlson," Leatherwood said.
On the south side of the river, the shipyard has a large, covered working wet berth—a 240-foot long metal shed—as well as yard space for hauling smaller yachts out of the water. That's where the new 100-ton travel lift will go.
RMK Merrill-Stevens also plans to create a museum on the site that features all of the late 19th/early 20th century shipyard equipment that it removed from the shipyard.
Sign up for the Marina Dock Age newsletter.
Our newsletter delivers the latest news straight to your inbox including breaking news, our exclusive content covering the marina and boatyard industry, new products, and much more.
If you include planning, permitting and engineering time, it's been almost four years since the renovations started, according to Leatherwood. "We have a little less than one year remaining to complete the construction efforts," he said.
The large-scale renovations are just one aspect of the shipyard's new approach to business. "It's new ownership, new management, a whole new team," Leatherwood said. "Our goal is to exceed the demands of the most discerning clients and offer high-quality workmanship with unsurpassed honesty and integrity.
"We see a very strong demand in Miami for high-quality yacht repair, so we have to put all the things in place to meet that demand," Leatherwood said.