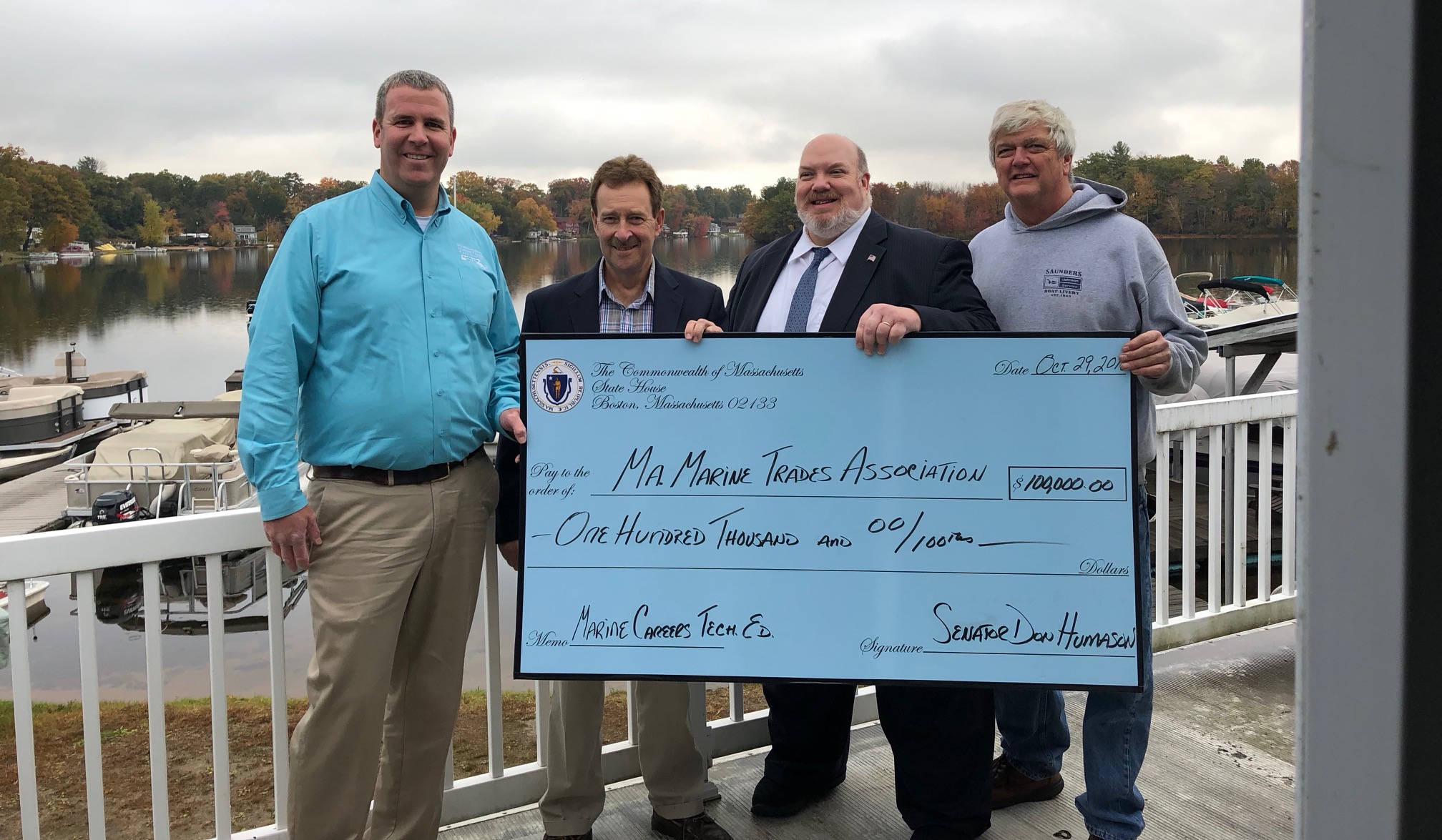 MMTA Receives $100,000 To Support Workforce Development
Published on November 5, 2018
The Massachusetts Marine Trades Association (MMTA) was approved for $100,000 in the 2019 Commonwealth budget to support workforce development and career technical education in the marine trades in Massachusetts. Senator Don Humason (Republican – Second Hampden and Hampshire district, Senate) joined MMTA Executive Director Randall Lyons, MMTA Immediate Past President and current Board Member Paul Nowak and MMTA Board Member Kurt Saunders to celebrate the authorization of the funds to MMTA at Saunders Boat Livery in Southwick, Massachusetts. Senator Humason has been a strong advocate for the boating industry in Massachusetts for many years as Senate Co-Chair of the Massachusetts Boating Caucus.
"This earmark will help connect our students in the schools with the jobs at the marinas," said Senator Humason. "We know there are openings in the marine trades industry that need to be filled and students looking for good paying, satisfying jobs. I want to thank my colleagues in the Boating Caucus and the Baker-Polito Administration for supporting this appropriation. It's all about jobs and workforce all across the Commonwealth."
The recreational boating industry in Massachusetts has an economic impact of more than $2 billion dollars and employs more than 11,000 men and women. The industry is facing a substantial workforce shortage in Massachusetts and on a national level. In Massachusetts, there is a projection of approximately 3,000 new jobs coming available over the next few years.