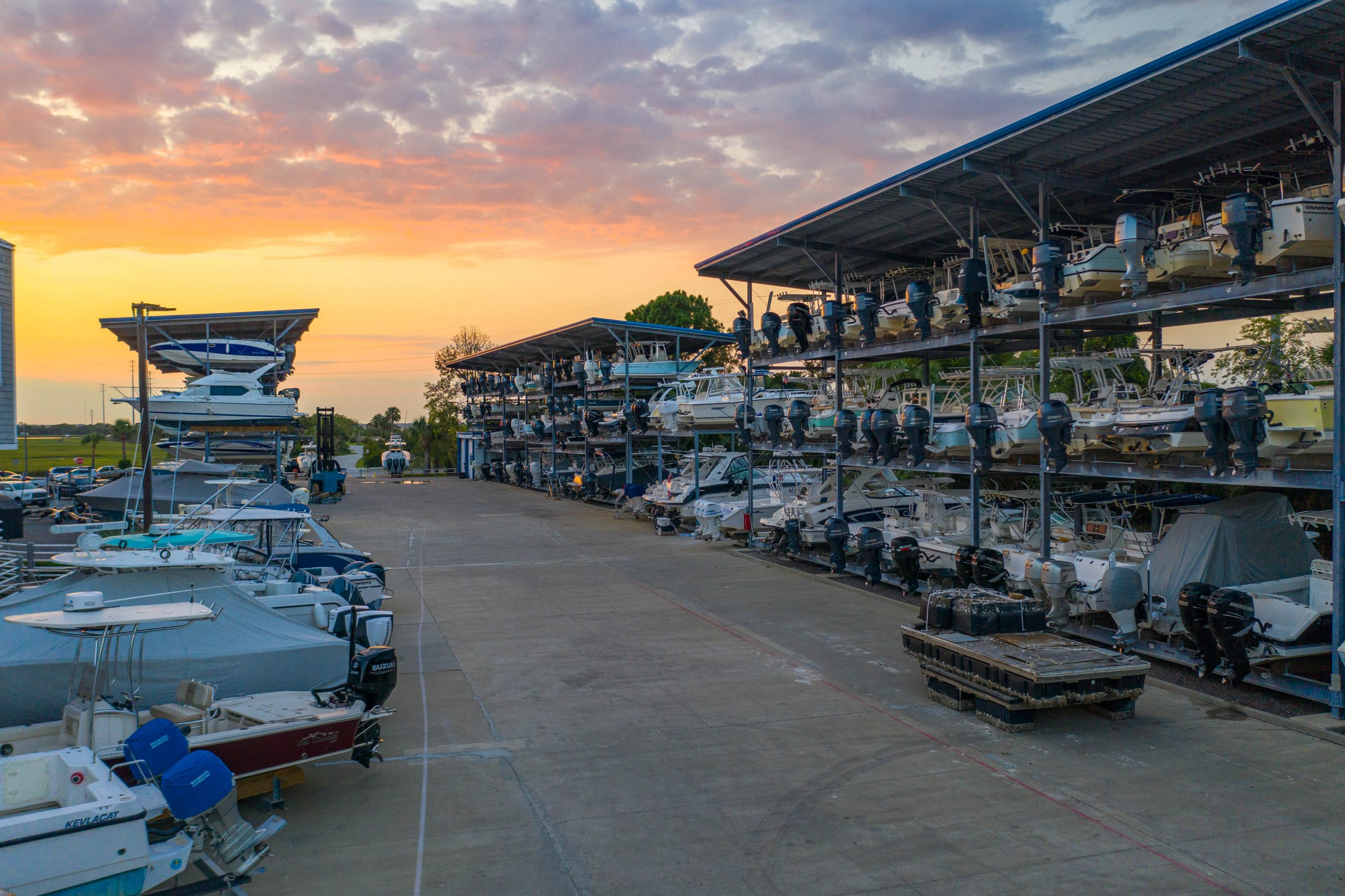 Morningstar St. Simons' Hands-On Approach To Post-Hurricane Rebuilding Earns Them The Building & Growing Award
Published on March 22, 2021
Those who work in and around marinas dread hurricanes. Facility design, preparation plans, and a bit of luck can go a long way in preventing damage, but sometimes disaster just can't be avoided. Morningstar Marinas St. Simons in Georgia learned that lesson after three hurricanes hit their marina between September 2016 and October 2017 leaving behind a daunting trail of destruction. However, the marina team, led by general manager Chris Ferguson, was determined to rebuild and come back even better. Their story guided Marina Dock Age's decision to honor the marina with the Marina of the Year Building and Growing Award that was presented last December during The Docks Expo virtual event.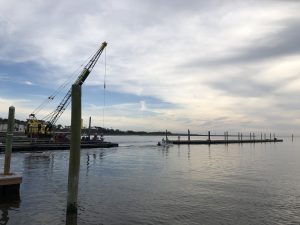 Securing Funding
Faced with a $5.5M repair estimate, compounded by a $2M shortfall in insurance coverage, Ferguson, his staff, and the corporate office of Morningstar Marinas set to work finding funding sources and cost-effective ways to repair and rebuild.
The team secured five separate grants totaling about $700,000, including two Tier 1 and one Tier 2 Boating Infrastructure Grants and two Clean Vessel Act grants. Because the BIG grant money is applied for and only released annually, the overall construction project was done in phases to match what money was available when. The CVA grants covered pumpout installation, while the BIG grants helped pay for a transient dock, electric, and fuel. All of the grant applications were done by Morningstar's corporate office in close coordination with the marina's staff.
Finding money was really the easier part of the job. Ferguson was determined to do as much work in-house as was possible, to save money, but also to have the work done on his schedule and to his specifications. Priority one was to upgrade from the wooden docks that had not survived the storms. Ferguson chose Wahoo Docks's aluminum dock with IPE decking which is the first Cat 10 extreme system for Wahoo. They kept the marina to the same footprint to avoid an extensive and lengthy permitting process. The only item that needed to be permitted for the entire rebuild was the change from wooden piles to concrete on the transient docks.
Sign up for the Marina Dock Age newsletter.
Our newsletter delivers the latest news straight to your inbox including breaking news, our exclusive content covering the marina and boatyard industry, new products, and much more.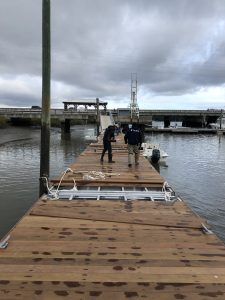 Before rebuilding could begin, Ferguson and his team undertook the demolition of the old docks saving the project about $300,000. "There was lots of on-the-job training of staff and figuring it out as we went, but I am very lucky to have professional, committed staff members who believe in and are passionate about their work. When they're old and gray they will look back and say 'I helped build that marina'," Ferguson said.
They were able to repurpose, recycle and donate 87% of the docks and eliminate 1.2M pounds of debris that would otherwise have gone into a landfill. Along the way demolition even proved profitable. "We negotiated a deal with a local preacher who took our dock sections for $25 each, refinished them, and resold them for revenue for his church. We traded electrical wire with someone who wanted another 400 foot of dock and in recycling our copper wire we made about $12,000," Ferguson said.
Rebuilding was a Team Effort
The various stages of demolition took over the marina property. The team took apart the docks in 16-foot sections, moved them with skiffs, took them out with forklifts and then stacked and staged them only to later re-strap them onto truck beds for removal. This work was occurring around the day-to-day operations of the marina that did not shut its doors during construction. Ferguson negotiated the use of slips in a neighboring marina for any displaced boaters and took on the responsibility of moving the boats to the new site and back again once work was completed.
Ferguson proudly says that despite the hurricane damage, the marina lost no boats. The marina's policy has been to shut down five days prior to any predicted landfall of a storm, to allow staff to spend those days preparing boats and the overall property. That policy will continue.
Work was completed in June 2020. The marina now houses 137 wet slips, 1100 linear feet of transient dock, 182 dry storage spaces and new fuel and pumpout systems that are available right in the transient slips. Morningstar Marinas St. Simons retains a zero percent vacancy.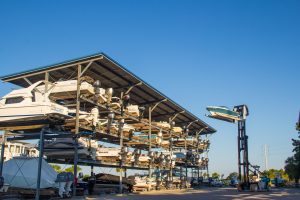 "This was a true team effort from corporate officers and ownership of Morningstar to my immediate staff, everyone was 100% in. We even brought in GM's from other marinas for about a week to kick off the project. Company-wide, this was a huge success," Ferguson said.
Ferguson reflects that for some of the work he and his team accomplished he initially questioned whether they had the ability, but he learned to not sell himself of others short and that a committed staff with a clear vision can get the work done.
In offering advice he said, "Be flexible and adjust, work on different phases when you have to and know when to call in experts, like for utilities. But you'll be surprised by what you can do and the enjoyment and satisfaction your staff gets from having their hands in the mix."