It's National Safe Boating Week
Published on May 18, 2018
It's National Safe Boating Week, the kickoff to the annual Safe Boating Campaign. Every year boating and water safety advocates around the world highlight this time to promote and educate people on the importance of safe boating and life jacket wear. The campaign is encouraging those in the boating industry to plan local events and take advantage of the resources offered by the Safe Boating Campaign to support these efforts.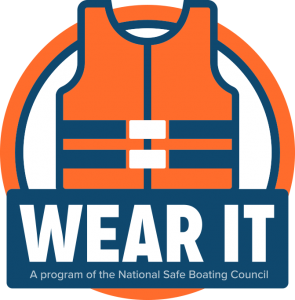 Examples of possible events include boating safety classes on safety gear, boat handling, water conditions and more; free vessel safety checks that are often available through local U.S. Power Squadron or Coast Guard Auxiliary members; or a life jacket fit station to help customers choose the right style. Finally, the Safe Boating Campaign encourages event attendees to sign the Wear It Life Jacket Pledge to show a commitment to responsible boating.
Find resources, other local events and additional opportunities to get involved at http://www.safeboatingcampaign.com/.