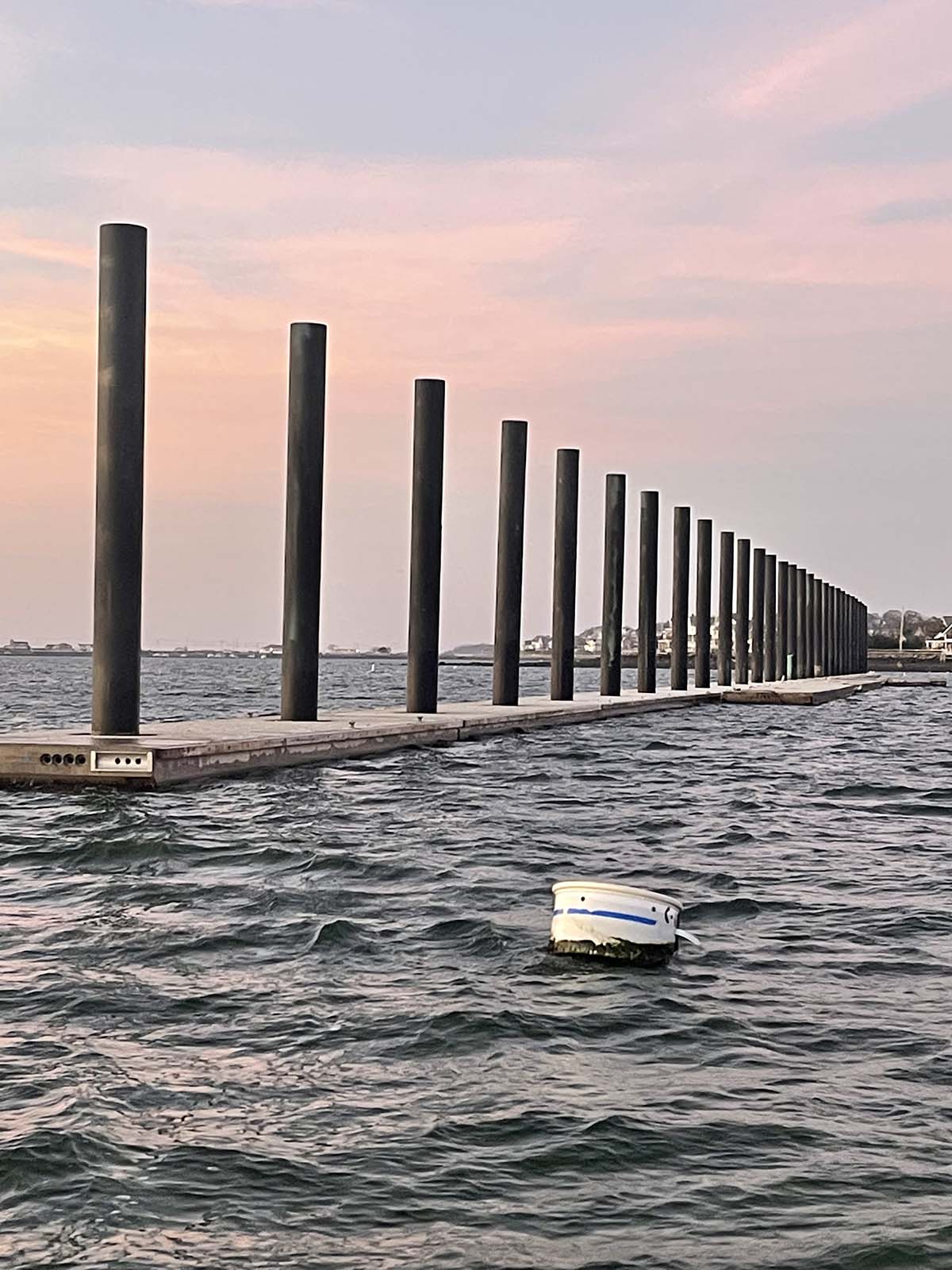 New Breakwater for Boston Harbor Marina
Published on April 26, 2022
Safe Harbor Sunset Bay on Boston Harbor in Hull, Massachusetts recently completed construction of a new breakwater. The new, 918-foot long floating concrete breakwater was designed and manufactured by SF Marina. Fourteen type 400 SF Marina pontoons arranged in a straight line at the exterior of the marina make up the new breakwater. Thirty-inch diameter steel piles secure the double-reinforced pontoons in place. The breakwater will provide increased safety for the marina's 181 seasonal slips and 800 linear feet of transient dock space.
Safe Harbor Sunset Bay general manager, Paul Bilbo, was pleased with the results and explained that the new breakwater has already been hit by several storms and worked great. "The marina's a better and safer place with it out there," he added.
Safe Harbor Sunset Bay offers a full-service facility, fuel dock, winter storage, and restaurant among other amenities.
Sign up for the Marina Dock Age newsletter.
Our newsletter delivers the latest news straight to your inbox including breaking news, our exclusive content covering the marina and boatyard industry, new products, and much more.