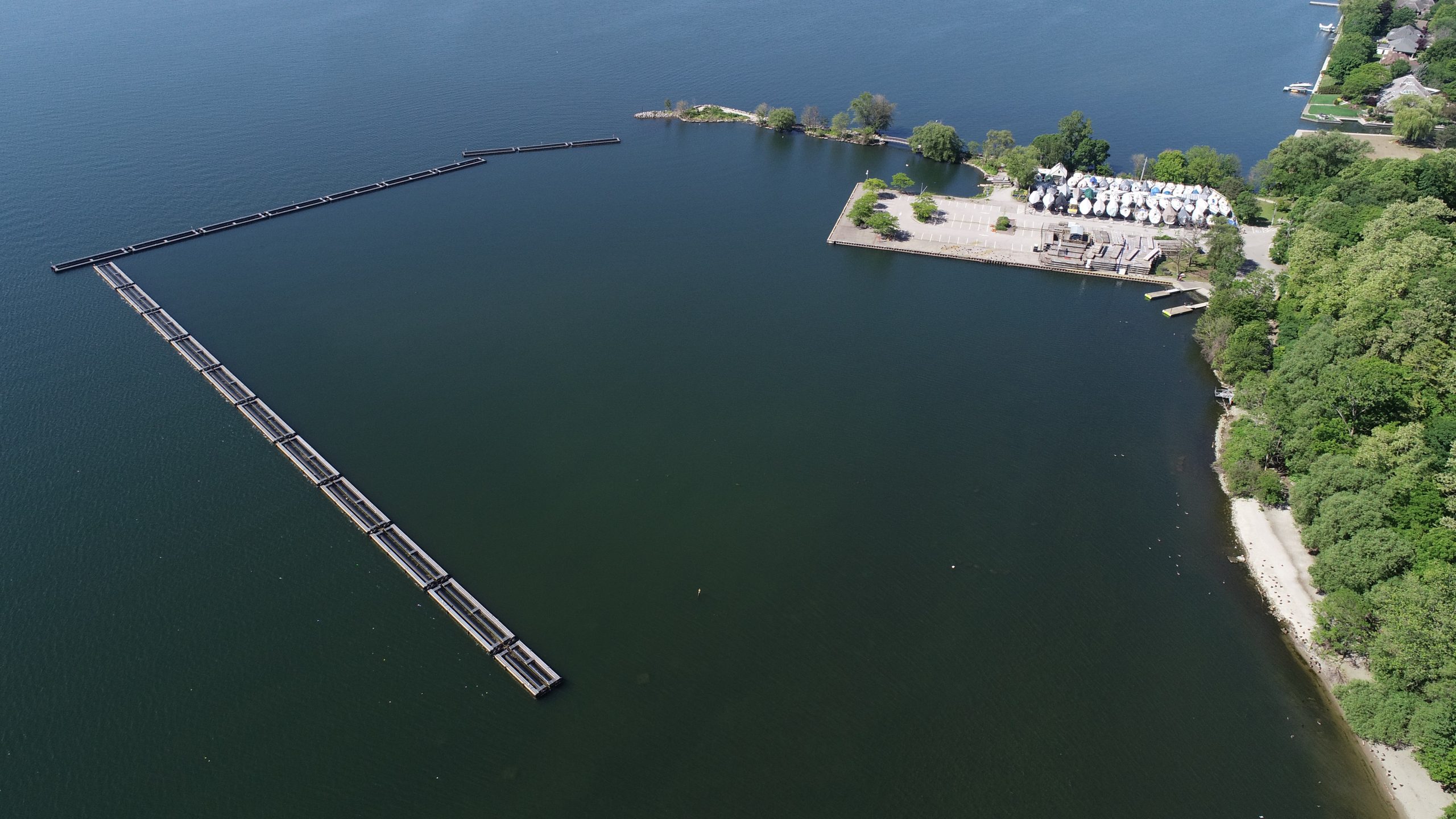 New Breakwater for Burlington Marina
Published on January 12, 2021
The City of Burlington, Ontario, has installed a new floating breakwater system at its marina in Hamilton Harbour to provide boats better protection from the wave action in its basin.
"The City had an existing floating breakwater system that was past its end of life; it was falling apart and sinking. There was a lot more wave transmission than they were comfortable with," said Jordan Kropf of Kropf Industries, which handled the project. The company removed the existing breakwater, which was made with a single steel pipe and a baffle, and then designed, manufactured, delivered and installed the new one.
The new breakwater is much more robust than its predecessor. Kropf built the system using its box breakwater design, with full-length steel pipe floats and a steel plate wave attenuation structure with a draft of 72 inches. The breakwaters are anchored in place using concrete anchors and heavy chain, and include solar lighting and signage.
Constructed in three sections, the breakwater totals over 1,360 feet in length. The bulk of the system is 17 feet wide, with a shorter portion of 14-feet wide breakwater at the marina entrance.
Knopf Industrial won the project in the fall of 2019 and completed it in June 2020.
Sign up for the Marina Dock Age newsletter.
Our newsletter delivers the latest news straight to your inbox including breaking news, our exclusive content covering the marina and boatyard industry, new products, and much more.
The breakwater was built as a standalone system and does not include any boat slips. It will provide a safe and tranquil marina environment for the LaSalle Park Marina Association, as well as for the public launch ramps at LaSalle Pier.